April 1
Miles for Meals, 10K Marathon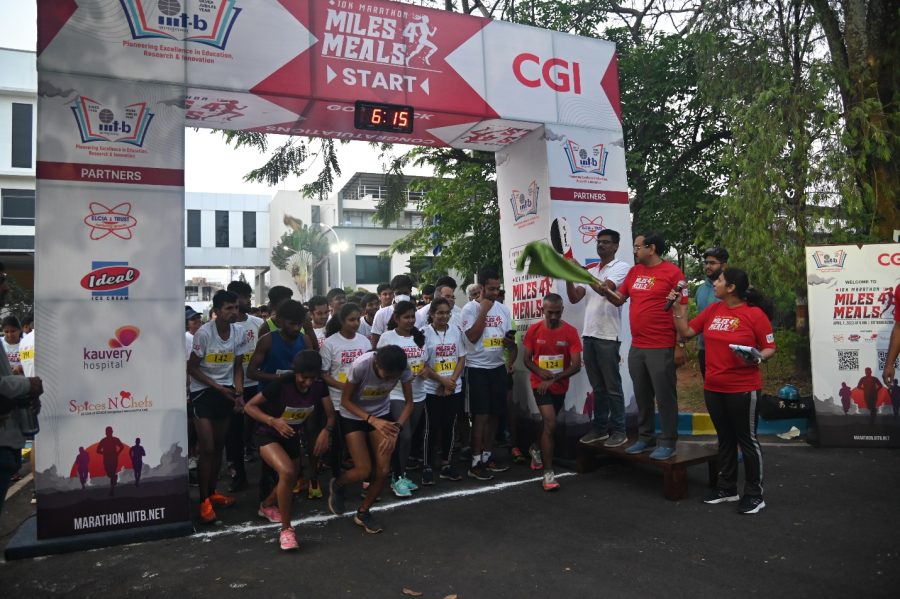 The International Institute of Information Technology Bangalore (IIITB), organized a 10 km Marathon which commenced at 6 am in Electronic City this morning, in collaboration with CGI and ELCIA as part of IIITB year-long Silver Jubilee Celebrations.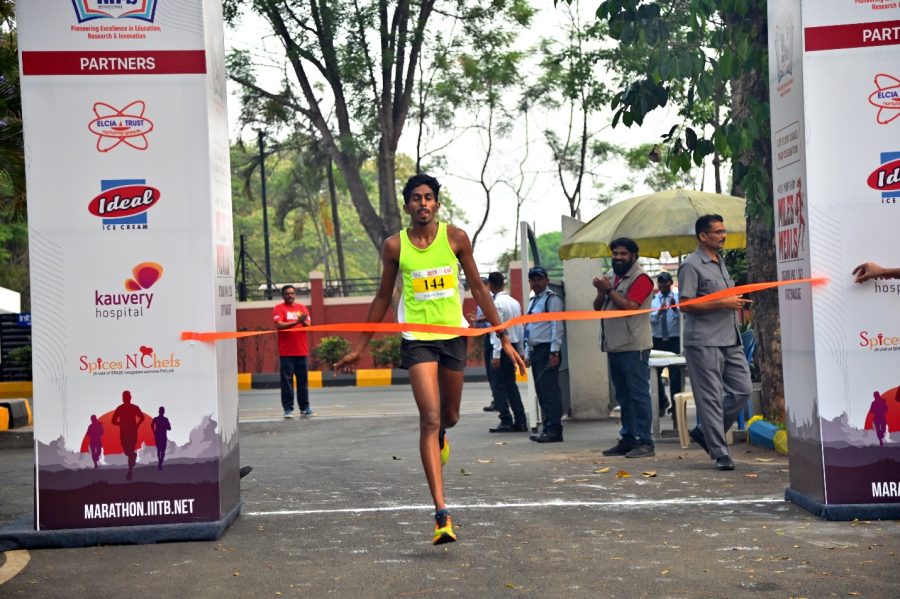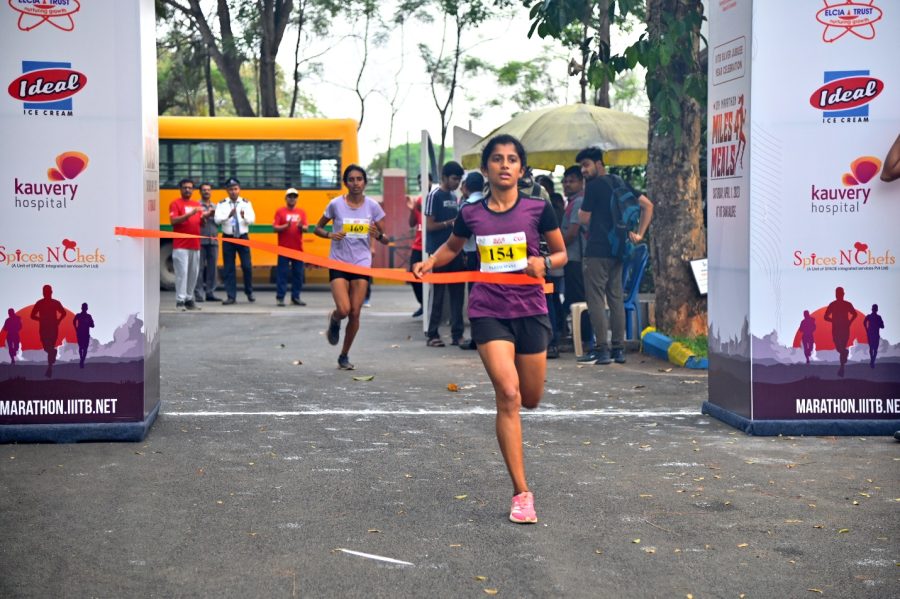 Hundreds of enthusiastic participants vied with each other to participate in the marathon. Priyanka C bagged the first prize of INR 15000 in the Women's category with Rashi CM standing a second with INR 10000 and Chandra Shekhar Pathak bagged the first prize in the Men's Category with Nithin Kumar M standing second.
The marathon named 'Miles for Meals' was a campaign to collect funds for mid-day meal for needy school students studying in Government Schools in and around Electronic City. The participation in the Marathon supported around 5500 needy school students. It was a fun-filled day of fitness, community, and fundraising.
---
Sangam, Alumni Day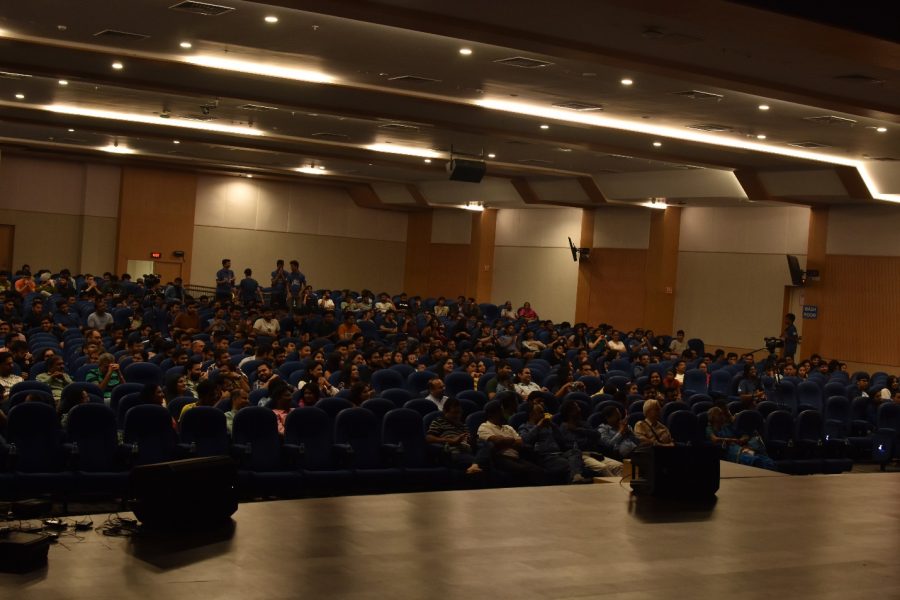 Sangam, the Alumni Day of IIIT Bangalore, was an eagerly anticipated event organized annually by the college's Alumni Committee and Council. The day-long celebration offered a plethora of exciting activities exclusively planned for the alumni.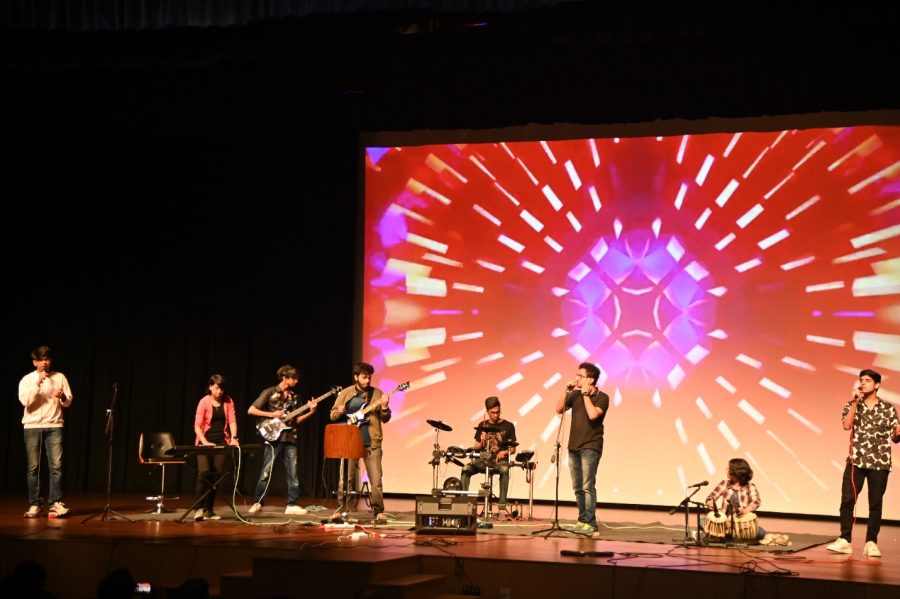 On April 1, Sangam featured stunning performances by the music (Symphony), dance (Impulse) and theatre clubs (Parvaaz), captivating the alumni. Notably, alumni and their family members also participated in the event. Sapan Varma's rib-tickling stand-up comedy program kept the audience in stitches. The festivities began with networking, followed by performances, and culminated in a delicious dinner. The evening was a wonderful mix of fun and nostalgia, where alumni reconnected with their batch mates and professors. The student committee and council worked diligently to ensure the event's success.
---
April 15 & 16
Electhon' 23

The Election Commission of India (ECI) and the International Institute of Information Technology Bangalore (IIIT Bangalore) successfully hosted Electhon'23, a 30-hour offline hackathon designed to reinforce the electoral future, on April 15 & 16. 
The hackathon was focused on tackling crucial challenges in the electoral system, with a special emphasis on boosting voter registration among the youth and urban population. The event was succeeded with brainstorming solutions from the young and innovative minds in the country on the critical issues in the electoral process.
Dr. Manjunath Daler, Deputy General Manager of the Karnataka State Election Commission & Electhon'23 In-charge and Prof. Debabrata Das, Director of IIIT Bangalore inaugurated Electhon'23. Prof. Das was also a part of the jury panel for the hackathon. The event witnessed some trailblazing ideas and innovative solutions to enhance the democratic process. The event was attended by 2936 teams and 4399 individuals from across India.
---
April 19
Inauguration of AutoGrow Laboratory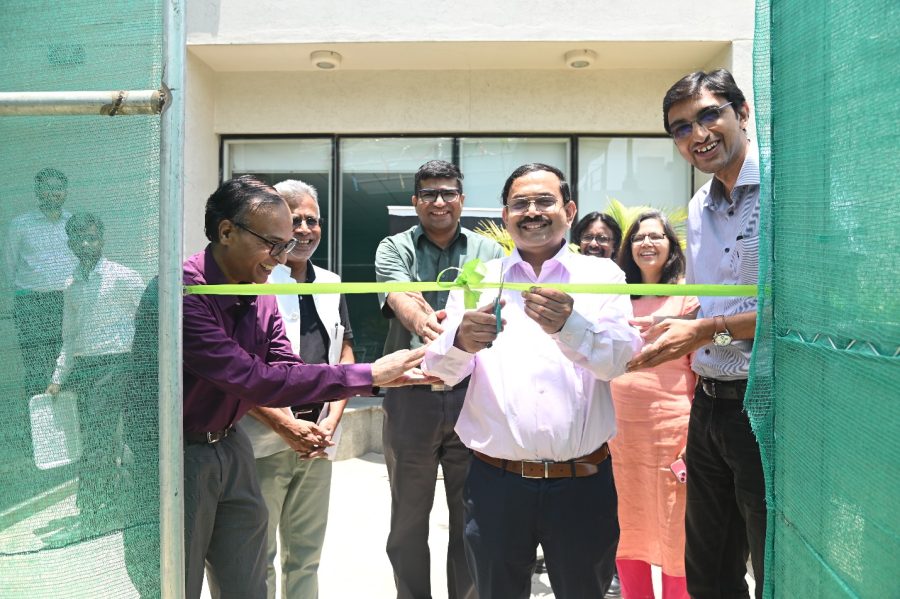 On April 19, AutoGrow Laboratory was inaugurated by Prof. Debabrata Das, Director, IIITB in the presence of Dr. Ramesh Kestur, the project's Principal Investigator (PI), IIITB, Dr. Aswatht C.R, Principal Scientist, IIHR, Prof. Chandrashekar Ramanathan, Dean (Academics), Prof. Srinath Srinivasa, Dean (R&D) and Prof. Jyotsna Bapat, Dean (Faculty) of IIITB.
---
April 19 & 20
Prevention of Sexual Harassment (POSH) training sessions for faculty and staff members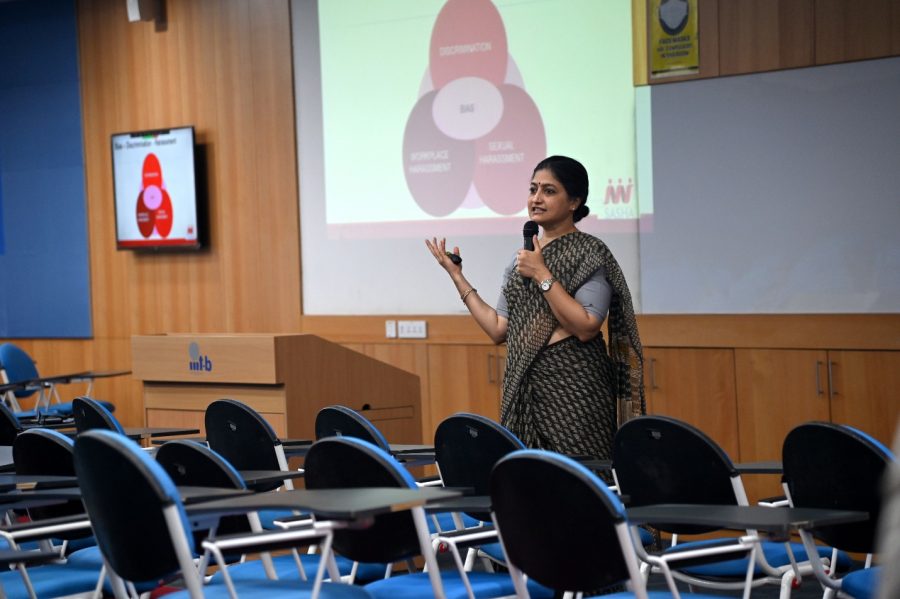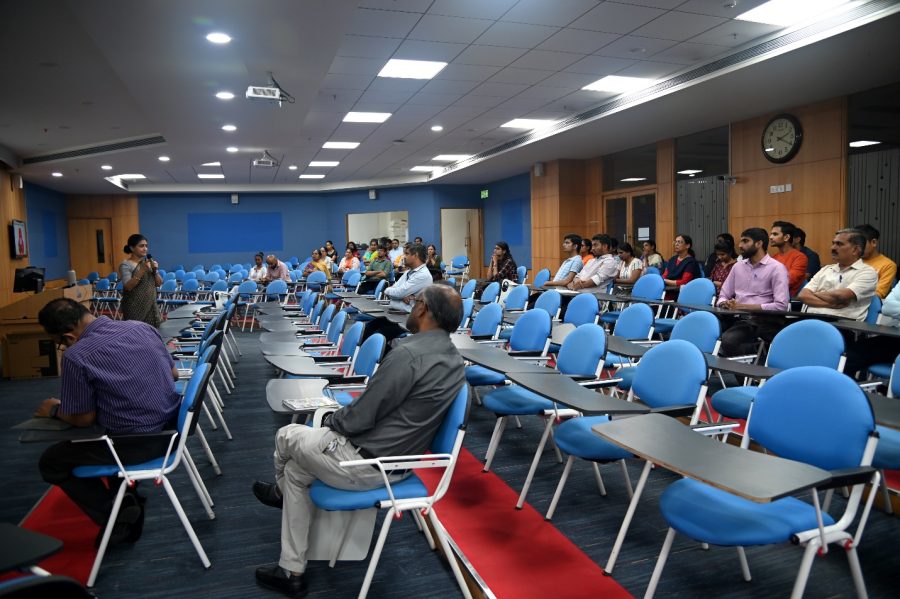 Promoting a safe work environment is an important element for IIIT Bangalore. To create an awareness about what constitutes sexual harassment, how to identify it and the different forms it can take, IIITB conducted two separate sessions for faculty & staff members on April 19 & April 20 respectively. Advocate, Ms. Sowmya Bhat, SASHA conducted the sessions on two days.
---
April 22
IIITB Celebrates Earth Day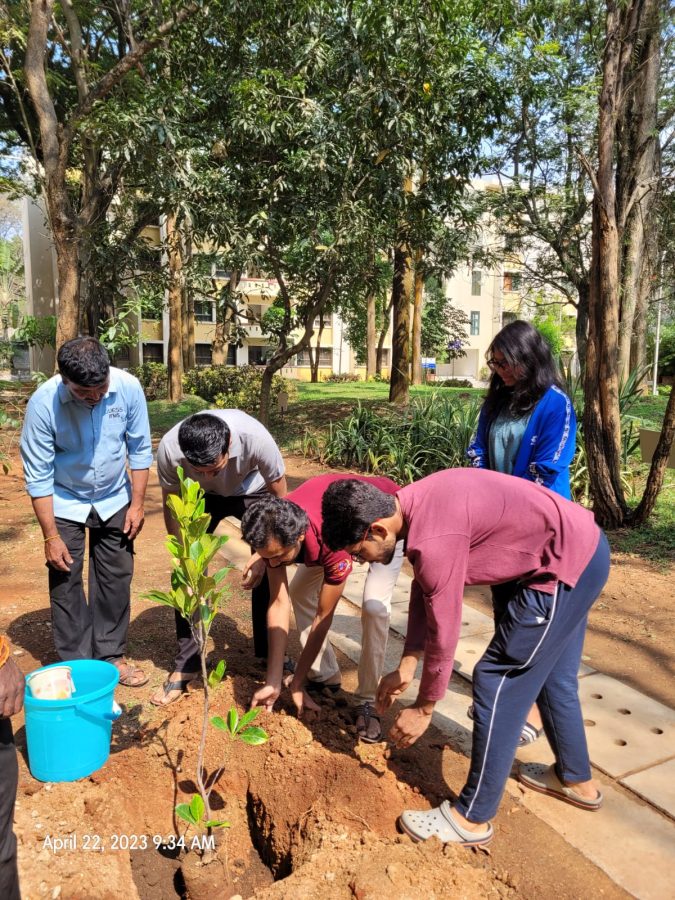 Earth Day celebrations in educational institutions can raise awareness about environmental issues such as climate change, pollution, deforestation and habitat loss. By educating students about these issues, colleges can encourage them to take action to protect the planet. On April 22nd, the students of IIIT Bangalore took on 'Plantation Drive' to celebrate Earth Day. Some of the students and gardeners planted few saplings to contribute towards a greener planet.
Tuberose (Polianthes tuberosa) planted by Harsh Shah, Divyanshi Rajput, and Jayanth A

Hibiscus (Hibiscus rosa-sinensis) planted by Reddeppa Reddy, main gardener along with his team

Bel Patra (Aegle Marmelos) planted by Parul Ghotikar

Jackfruit (Artocarpus heterophyllus) planted by Jacob Mathew, Chaitanya Manas, Gowtham Reddy, and Sahithi
The campus turned off lights for few minutes as a symbolic gesture to raise awareness about the importance of energy conservation and the impact of human activities on the environment.
---
April 22
IIIT Bangalore's Staff Day Out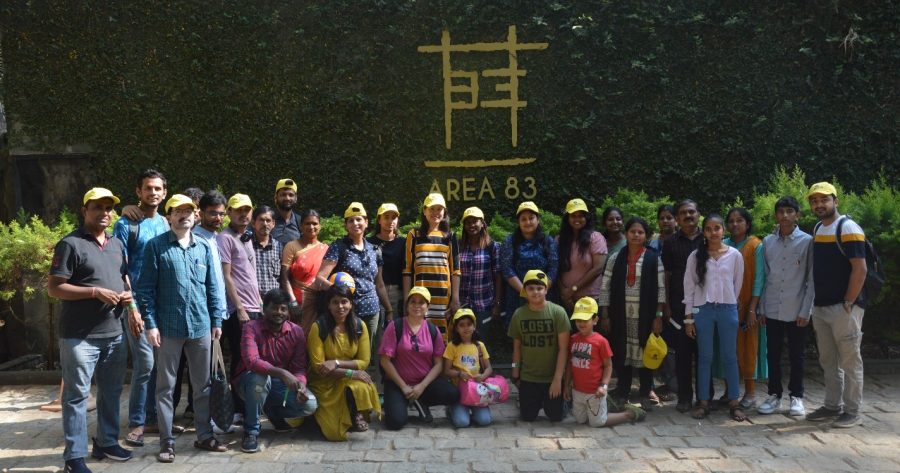 IIITB staff went on a day out at Area 83, which is an adventure sports and recreational destination located near Bengaluru. The staff members participated in various outdoor activities such as kayaking, human foosball, sky swing and bubble soccer. They also enjoyed a team-building activity where they had to work together to solve puzzles and challenges. Overall, it was a fun-filled and adventurous day out for the IIITB staff.
---
April 25
Farewell to Prof. Zar Zar Linn, Myanmar Institute of Information Technology

Faculty Dr. Zar Zar Linn from MIIT was in IIIT Bangalore for six months from November 2022 through an ISRF fellowship. She participated as a member of Web Science Lab in its research projects on Natural Language Processing (NLP). In collaboration with the research scholars at WSL, Dr. Linn explored the design of conversational AI agents to extend them for the use with the Myanma languages. On April 25, IIIT Bangalore bid a farewell to Dr. Linn and wished her success in future endeavors.