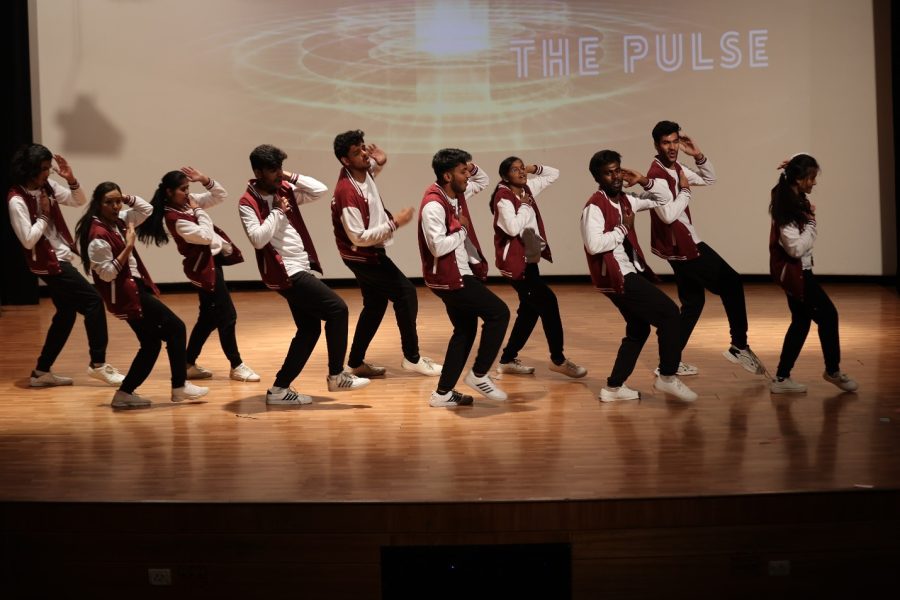 Dancing is an art form that has the ability to inspire and captivate audiences. "IMPULSE", the dance club of our college, recently participated in the dance competition "The Pulse", part of Sygnite '23, the cultural fest of Symbiosis Centre for Management Studies, Bengaluru (SCMS-B) held during April 19-20, 2023.
Ullas G, a member of the winning team, chats it up with Naviiina about their dance competition experience.
"The stage was set, the music started, and the crowd went silent as we stepped forward to showcase our dance performance. Our months of rigorous practice and hard work culminated in this moment. We were determined to give our best shot and leave a lasting impression. Our hard work paid off as we emerged victorious in the competition.
Preparation: Our journey to success was not an easy one. It took months of preparation, dedication, and discipline to perfect our routine. We started by selecting our team members, each of whom brought their unique talents and abilities to the table.
Our team comprised of Shivani, Tania, Sheetal, Nupur, Akshaya, Sowmya, Kunal, Ankit, Tarun, Srihith, Ajay, Aryan, Siddhart, Sankalp, Shiven, Adithya and myself, Ullas, all passionate about dance and driven to succeed.
We spent hours practicing and perfecting our routine. We focused on every minute detail, from our costumes to the choreography, to ensure we stood out at the competition. When asked about how the team prepared for the competition, Ajay replied that the preparation was a collective effort where the whole group contributed their creative ideas to develop smooth transitions and fillers between the songs. He said that the team shared their thoughts and worked together to make sure their performance was good.
Despite our best efforts, we encountered numerous hurdles. Scheduling conflicts proved to be a major obstacle, hindering our ability to practice as a cohesive team. We made adjustments and sacrifices to ensure we could practice together. One of the most significant challenges we faced was adapting to the "Netflix" theme. This required altering our song selections, integrating extra transitions, and showcasing a diverse range of dance styles within the allotted time. It was a demanding task indeed.
Our dance competition experience was truly unforgettable. Eager and well-prepared, we reached early to the venue to showcase our talent. The stage buzzed with vibrant energy as students from various colleges gathered. Despite tough competition, our meticulously choreographed routine captivated both judges and the audience. Beyond the competition, the fest atmosphere was electric, uniting dance enthusiasts from different colleges. We were treated exceptionally well, made to feel like professionals, with rooms provided for freshening up. Representing our college for the first time was an amazing experience for some of us. When the results were announced, our dance club, Impulse, emerged as the winner, sparking elation among team members. It was a proud moment, a testament to our senior members' dedication. This win fuels our ambition for future achievements.
Overall, the journey to winning "The Pulse" at Symbiosis Institute was challenging but rewarding. We learned a lot about teamwork, dedication, and hard work, and we are proud of what we achieved. The Impulse dance club of our college has come a long way, and this win has motivated us to work even harder to achieve our goals in the future. We hope to continue participating in more competitions and bring more trophies to our college."