Ready Wire is an in-house app created by the zealous team of IIIT Bangalore. It is an end-to-end portal where students of this university can raise any queries and ask questions related to academics and beyond.  The application was developed by Mr. Vivek Yadav, Technology Officer & Adjunct faculty, IIITB and Mr. Sathish Veeranan, Technical Lead (Software), IIITB.
Students can easily file any form of complaints through this portal as well. In Ready Wire, any complaint or query is registered as a 'ticket', which is then assigned to the concerned authorities- be it an individual or a team.  
Mr. Vivek Yadav, says, "This portal has been designed as a multi-user web interface giving everyone a smooth and hassle-free experience while dealing with their concerns. It is developed on top of the open source project 'OsTicket'. This portal seamlessly integrates all the inquiries or complaints registered by the students via e-mail and web-based forms into its database."
The students are given the options of managing, organizing, and archiving all their support requests and also their responses. It's a one-stop portal that provides all these. Apart from the queries, this portal also provides the students a platform to resolve all their hindrances and issues related to academia.  
"This platform also aims at the timely response of all the queries and complaints of the students as it is a very prominent factor to ensure the efficient working of the institute. This also builds the credibility of Ready Wire as a platform as students can trust and rely on it," adds Mr. Sathish Veeranan.
Hence, this portal provides a holistic solution to all the queries and complaints of the students here at IIIT Bangalore. 
The idea/model of the Ready Wire platform: 
 
 The user interface of the app-
Students can sign in with their email id and register a new ticket in the portal as shown in the picture below-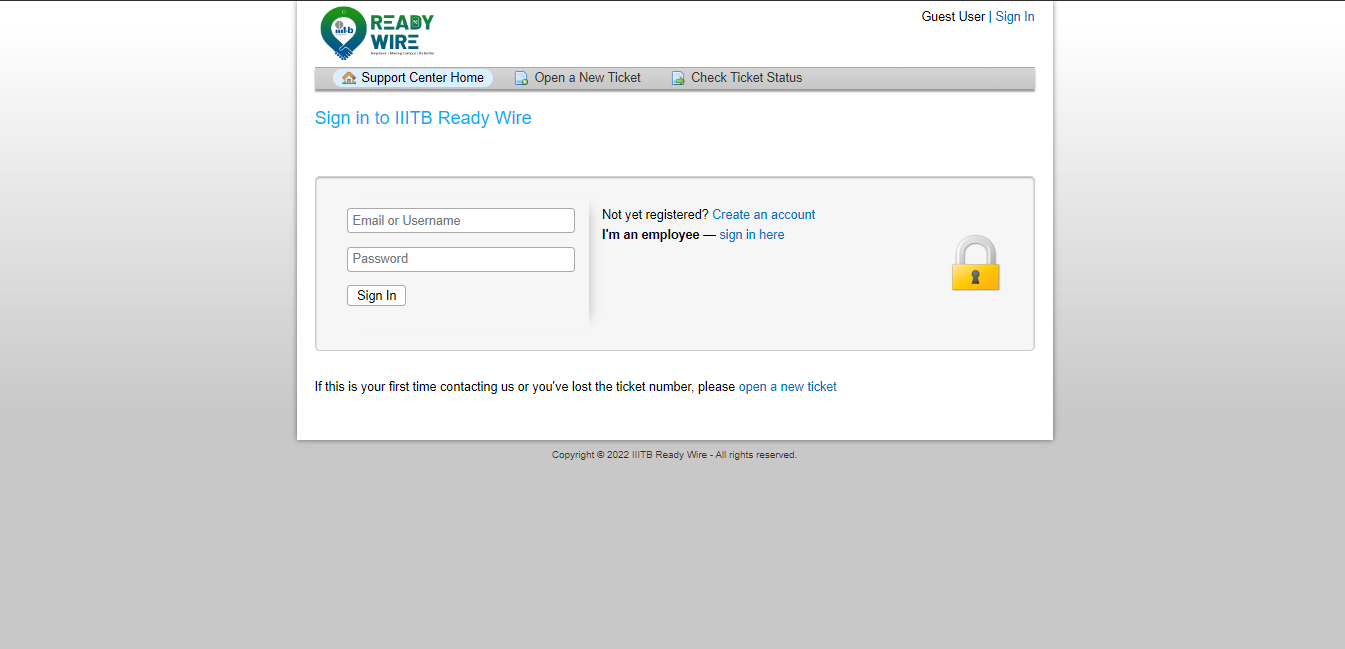 After logging in, they can scroll through the list of 'help topics' in the portal and choose accordingly as shown in the picture below-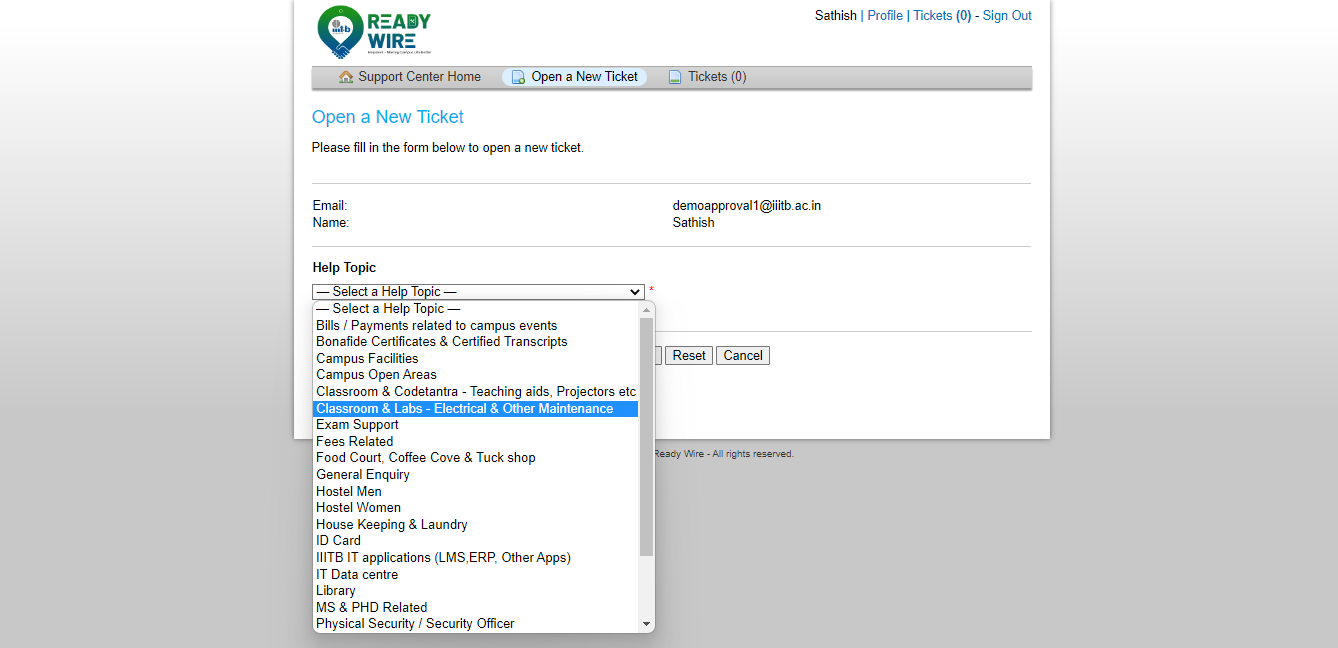 The students can also write in detail about their complaints or queries and can even attach some media files if required. After they have attached everything and written about their experience, they can press 'submit' and the ticket will be created in the portal. From there on, the ticker raised by the student will be assigned to the concerned authorities and will be resolved shortly.  
 
This is how the Ready Wire app is bringing the fusion of innovation and care!