With a natural tussle between sustainability and economic concerns, we have to strike a balance. It's an ethical question. Likewise, with the rise of autonomous driving, a host of ethical questions face us. How do we train our AI models to ensure avoiding accidents altogether, or at least cause minimum damage if an accident does happen? How do you define 'minimum damage' in the first place? Who should be sued for damages: the algorithm, the algorithm designer, the OEM or the data source? To put it simply, complexity is ballooning, while development productivity is idling. Prof. Debabrata Das, Director IIIT Bangalore, says, "Automotive sector is going through a paradigm shift from internal combustion engine to electric and autonomous vehicles.  This has steered into a massive R&D which should be conducted in a multidisciplinary approach." 
Yet, car manufacturers still lag behind. They need to build up software skills, and delivery capabilities and they need to think like a software company. Prof. Roland Erik Haas, says, "Tesla has shown that this is possible. Indian automotive OEMs are typically well positioned as they benefit from the vast software experience in the country. Some belong to groups that have huge software service divisions, e.g. Tata Motors"
"An ever-increasing portion of the complexity and cost of today's automobiles is from its electronics and software. Software engineering practices in most industry verticals like banking and finance, eCommerce etc. has advanced phenomenally in response to the need for faster, cheaper and more reliable software. Comparatively, the state-of-the-art in automotive software struggles a bit to catch up with the needs of the day," says Prof. Sujit Kumar Chakrabarti, IIIT Bangalore
In addition, the automotive software systems have become so huge and complex that they can only be managed with well-developed processes and engineering best practices, this is where a special interest group (SIG) in the automotive sector becomes important. The automotive SIG at IIITB brings in different perspectives, combines different disciplines, and will reach out to the industry to help in the transition from the mechanical-defined car to the software-defined car of the future.
Explaining the complexity involved in automotive software today, Prof. Roland, says that automotive OEMs and their suppliers have to manage complex supply chains with hundreds or even thousands of suppliers for semiconductors, electronics, software and systems. SIG Automotive is interested in the digital transformation of the automotive industry in all its aspects. The group studies emerging electrical/electronics architectures and software platforms and the cloud integration of vehicle functions. The research focuses on processes and tools to develop safe, cybersecure, adaptive, automotive grade software-intensive systems. "The objective of the Automotive SIG is to address computational challenges and new topics in automotive electronics and software and e-mobility in education and research. The spectrum of topics is broad from automotive cyber security through vehicle computers to self-driving cars," he adds.
Consumers increasingly demand an advanced and better experience, giving more emphasis on self-driving features. Hence, the SIG also deals with autonomous driving working on key problems in perception, sensor fusion, deep learning, localization, and planning; including hardware and software platforms to implement self-driving systems.
Research in Battery Electric Vehicles which is the Future of Driving
Car buyers are ready to do their bit for the environment by shifting to EVs, which have zero tailpipe emissions, and which will ultimately help save our environment from smog and climate change. This is a great initiative toward reducing ecological damage. Many countries have passed laws to ban the internal combustion engine (ICE) within the next 15 to 20 years. Given this scenario, it is relevant to focus on research on battery electric vehicles (BEV) and sustainable mobility. Within the same division of Automotive SIG, the research pathways comprise electric drive technologies, battery systems, battery and power management, charging, and smart grid connectivity.
With his broad experience in Automotive R&D, Aerospace R&D, Systems Engineering, Software & IT services, Consulting and Strategy, Prof. Roland is spearheading SIG Automotive at IIITB along with Prof. Sujit Kumar Chakrabarti, who has research interest in Software Architecture and Automotive Software Technologies.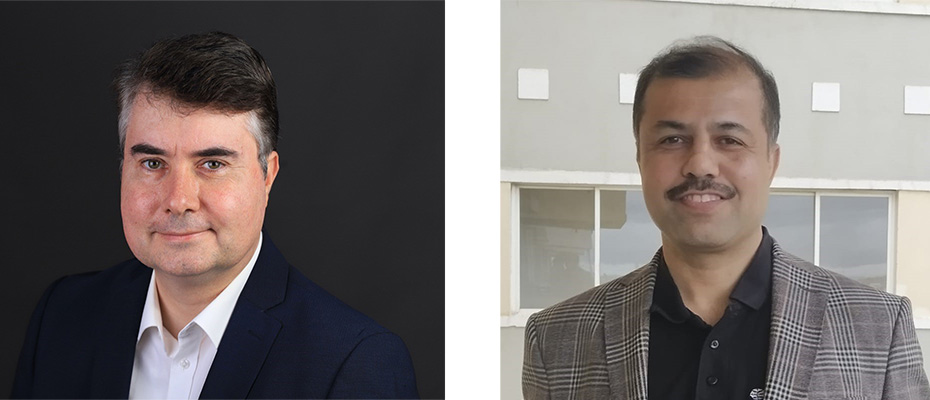 The members of SIG Automotive:
Srinath Srinivas (Web 3, Smart Cities, Semantic Models, Autonomous Driving)
Subjit Sen (Hardware Engineering, Embedded Systems)
Sachit Rao (Automotive Control Systems, ADAS, E-Drive)
Uttam Kumar (Geospatial Information Systems, Maps, ADAS)
Milind Ghande (Automotive E/E & Software, Manager MINRO)
Vinod Reddy (Signal Processing, Radar, ADAS)
Srinivas Vivek (Crypto Engineering, Side Channel Attacks, Cyber Security)
Janaki Srinivasan (ICT, Man-Machine Interaction, Robotics)
SIG Automotive Activities and Research topics
Safe and cyber secure automotive systems
Scalable automotive software architectures and topologies
Robust processes for automotive software development
Secure and agile automotive supply chains (e.g., for semiconductors)
Secure OTA updates of large automotive software stacks
Best practices for Adaptive Autosar and vehicle operating systems
Functional Safety (ISO 26262) and Cybersecurity (ISO 21434, WP.29 R155, R156)
Integrated HARA and TARA analysis
Optimized power management for BEV
EV charging, placement of charging stations, route planning, bi-directional charging
Design and verification methodologies for high-performance computing platforms, vehicle computers and vehicle cloud computing
Design patterns, architecture concepts for centralized software defined vehicle architectures based on hardware abstractions and virtualized CUs (Control Units) (e.g., NVIDIA Xavier)
Sensor fusion, perception and control algorithms for self-driving cars
Sensor-Fusion, perception and control algorithms for self-driving cars
Efficient XiL-simulation for self-driving cars, including validation methodologies for edge cases
Multi-agent technologies for self-driving cars
Data Science research for Smart Cities
Cybersecurity best practices for connected cars
Smart City Cybersecurity
Data Science methods for efficient analysis of connected car and fleet data
New concepts for sustainable mobility and connectivity in public transport
Research Projects at SIG Automotive
PLM and Virtual Product Creation for Electric Cars
Electric Car lab @ IIITB
Automotive Cybersecurity
AI-based TARA/HARA platform
Computational Methods for Electric Cars charging, routing and Smart Grids
Software-Defined Vehicles
Scenario Management for Autonomous Cars
IUDIX platform for Smart Cities
Side channel attacks of automotive embedded systems
Knowledge engineering in e-mobility
Standards and regulations
Sustainable Mobility and ESG objectives