July 30 to August 2

Prof. Balaji Parthasarathy was invited as a faculty leader to the Summer Workshop on Urban Mixed Methodfs across the Disciplines at the School of Cities, University of Toronto, July 30 to August 2, 2023. The Workshop drew 22 PhD candidatd from Canada, Germany, Switzerland, the U.K., the U.S. and India, including IIIT-B's Rashmi Subbanarasimha.
---
August 4
Prof. G R Sinha gave an invited talk on AI Intervention in Indian Knowledge System (IKS) studies for Preventive & Sustainable Healthcare. The talk was delivered at Siksha O Anusandhan (SOA) Deemed University Bhubaneshwar and attended by 300 students and 65 faculty members in online mode.
---
August 4-5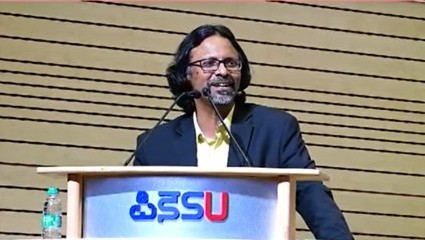 Prof. Chandrashekar Ramanathan gave an invited talk at Symposium on Impact of AI on Education at PES University, Bangalore.
---
August 8
​Prof. G R Sinha attended annual meeting "Board of Examiners" meeting of Faculty of Information, Communication & Digital Technologies of University of Mauritius as Member of Board of Examiners
---
August 12-13
Prof. Sujit Kumar Chakrabarti presented a poster titled 'Humour in Academics' in Curiosity Conference held at IIT Gandhinagar on August 12, 13, 2023.