August 5
IIIT-Bangalore Commemorates International Traffic Light Day with Road Safety Awareness Program.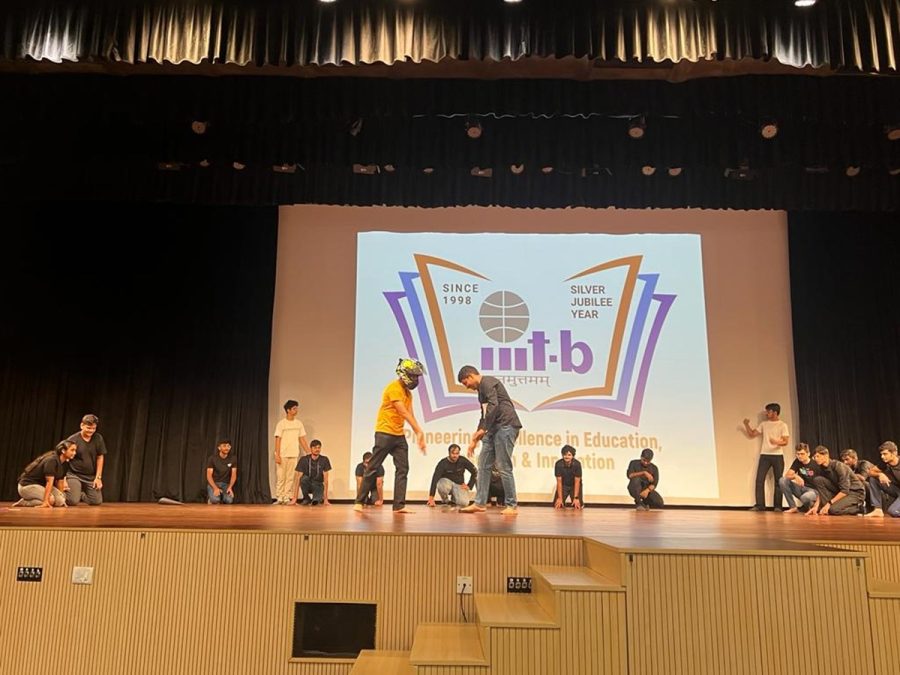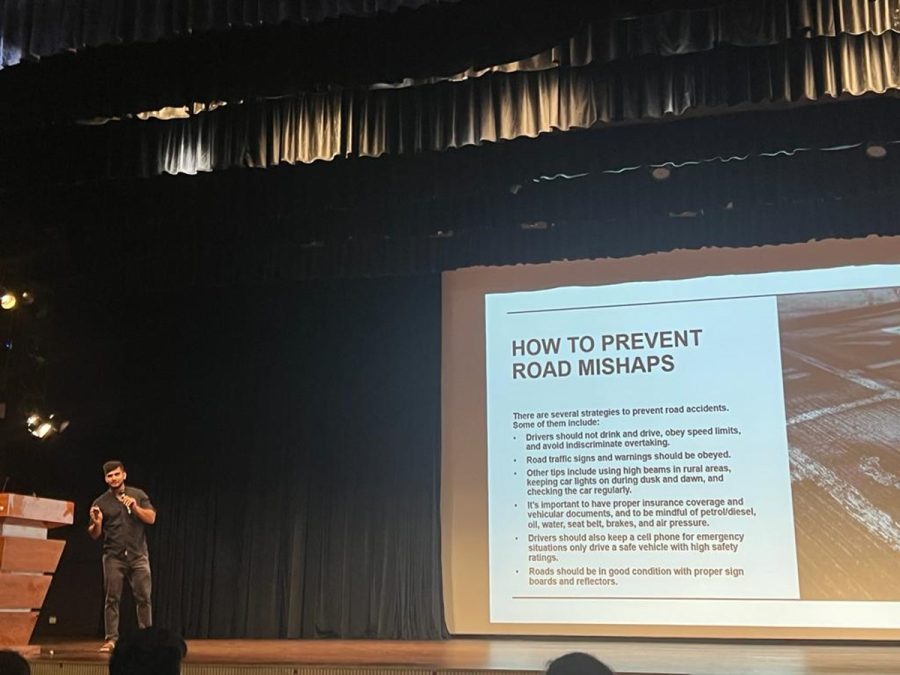 On August 5th, 2023, an awareness program was meticulously organized at the IIIT-Bangalore campus to commemorate International Traffic Light Day. The primary objective of this event was to foster awareness surrounding road safety and instill responsible driving practices among the participants.
The program commenced with captivating dance performances presented by the Dance Club and Theatre Club. These performances not only entertained the audience but also effectively conveyed crucial road safety messages. The choreographed routines emphasized the paramount importance of adhering to traffic signals, the necessity of wearing seat belts and the dangers of distracted driving.
Following the dance performances, an illuminating PowerPoint presentation took center stage. The presentation delved into statistics related to road accidents, underscored the significance of traffic signals, and elucidated the dire consequences of reckless driving. Moreover, it offered practical tips and guidelines for practicing safe driving habits.
---
August 15
Independence Day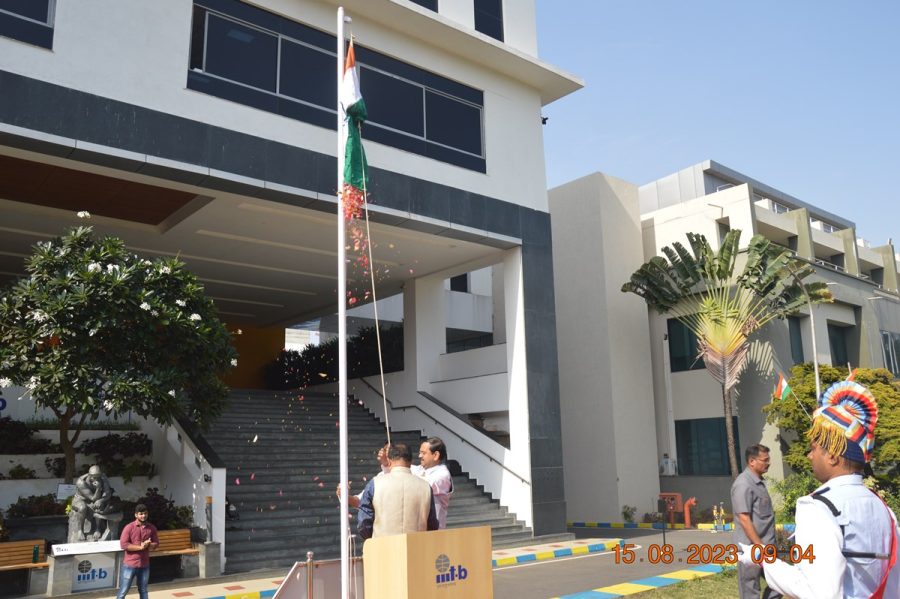 On August 15, it was a time to reflect on the country's journey since independence and to recommit to the values of freedom, democracy, and equality. 77th Independence Day was celebrated at IIIT-Bangalore. Our Director, Prof. Debabrata Das hoisted the flag in the presence of key officials, students, faculty, staff and housekeeping personnel. The day was enriched with student performances including skit, dance and songs while children from the Surabhi Adwaya Children Home (an orphanage) were invited to showcase their dancing talents.
---
August 19
Van Samridhi Ujjwala, Tree Plantation Drive to Mark 77th Independence Day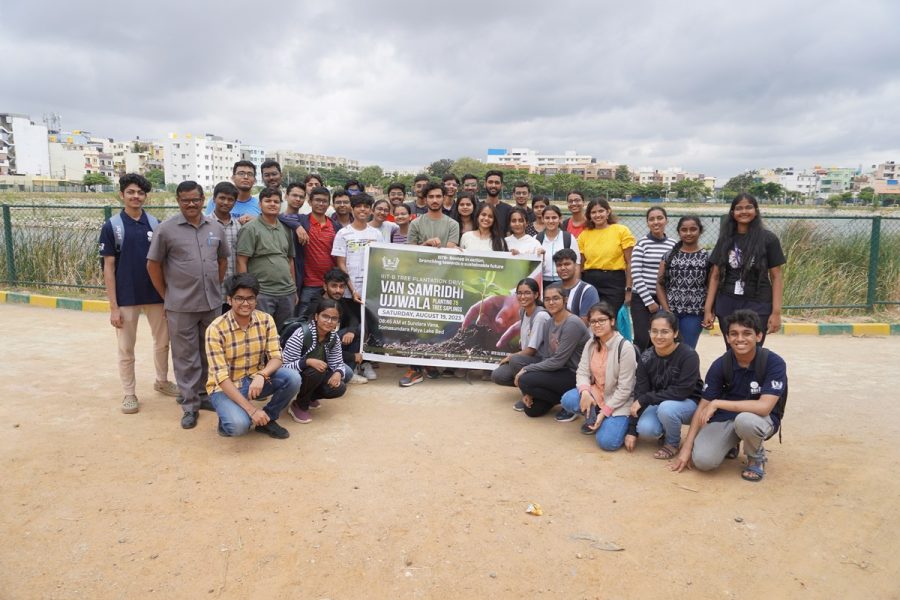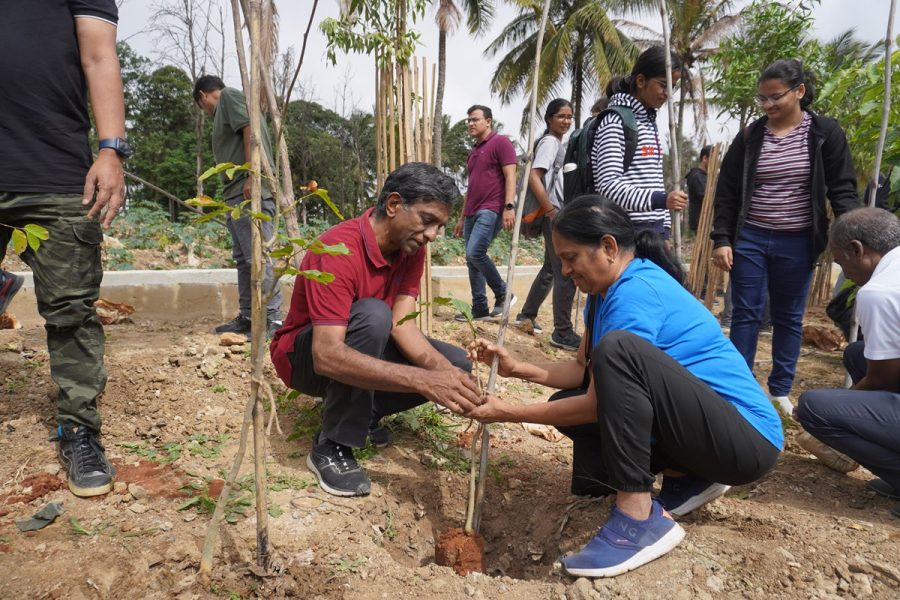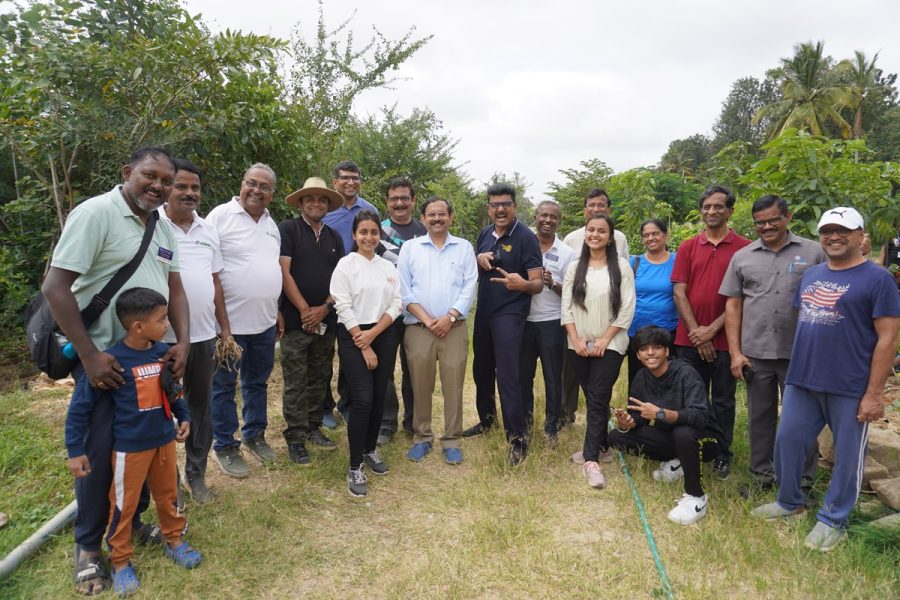 NSS Aikyam group, the students of IIIT-B orchestrated a tree plantation drive, 'Van Samridhi Ujjwala,' saw the planting of 77 tree saplings (to mark the 77th Independence Day that India observed), today serving as a tangible symbol of the institute's unwavering dedication to nurturing the environment.  The event, which took place at the picturesque Sundara Vana on the Somasundara Palya Lake Bed, commenced at 08:45 AM, marking a significant step in IIIT-B's commitment to environmental conservation.
With the cool morning breeze carrying a sense of anticipation, our Director, Prof. Debabrata Das, Registrar, Commodore SR Sridhar (Retd), Chief Administration Officer, Mr. Jagadish Patil, students, faculty, and staff of IIIT-B gathered to partake in this impactful initiative. The tree plantation drive was a culmination of IIIT-B's efforts to channel the proceeds from the responsible disposal of recyclable plastic towards acquiring and planting tree saplings.
---
August 21
Tree Planting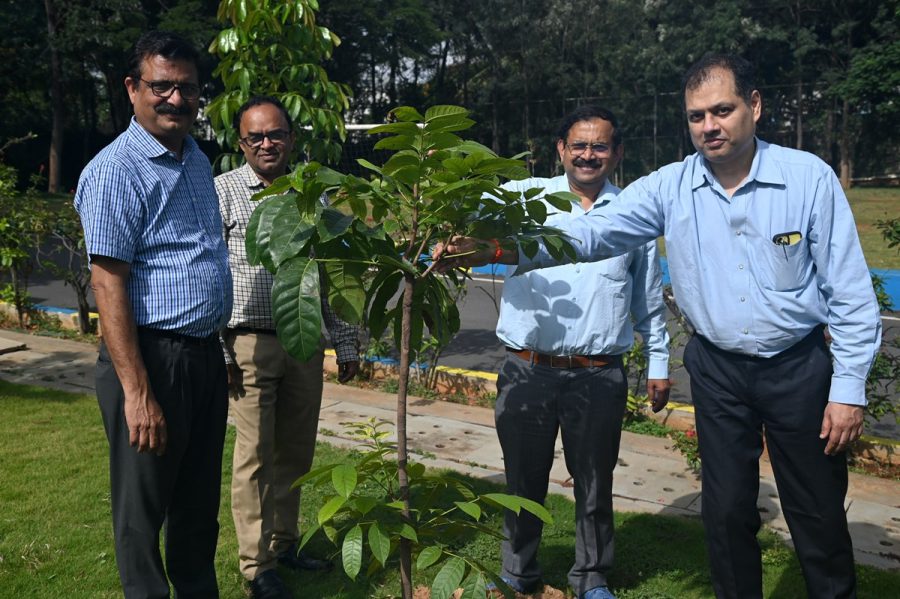 ---
August 21
Inauguration of Enhanced Gym Facilities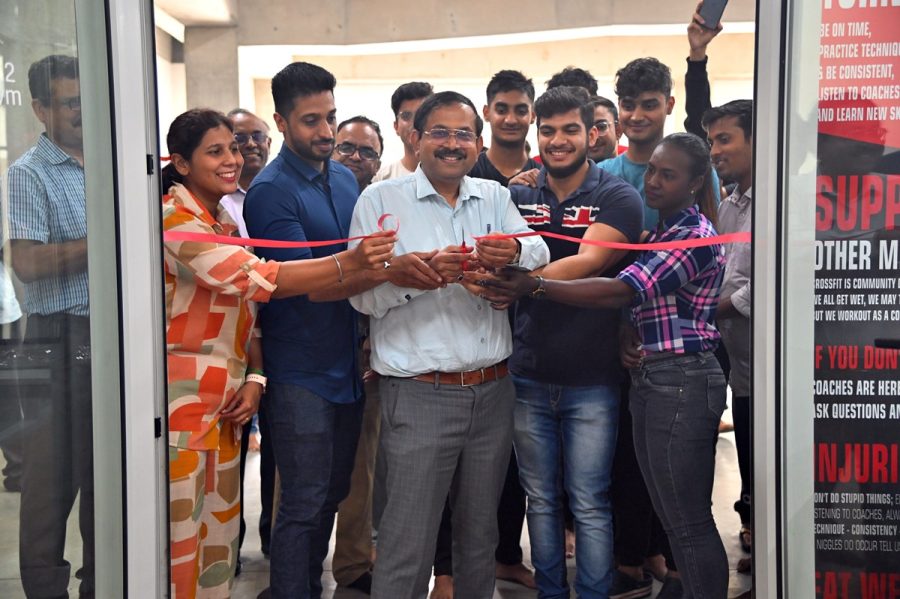 An array of new gym equipment was recently installed at the gym. A range of machines included cable fly, dumbbell rack, new plates, shoulder press machine, chest press machine, power squat rack, preacher curl machine, lateral raise machine, t-barf rowing machine, seated calf raise machine, hack squat machine, pec/dec fly machine and additional incline/decline and flat benches. These machines have significantly improved the gym environment, leading to more efficient and effective bodybuilding and fitness routines among student community.
This upgraded facility was inaugurated by our Director, Prof. Debabrata Das, along with Registrar, Commodore SR Sridhar (Retd), Sports Officer, Dr. Neha Arora and Men's Gymnasium Trainer, Mr. Girish Govind K and students.
---
August 22
15th Best Practices Meet 2023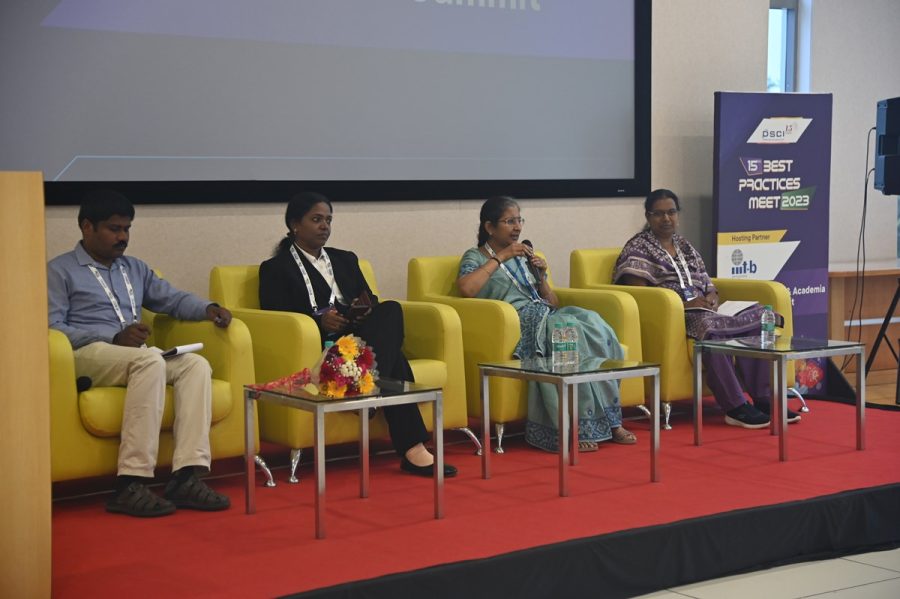 ---
August 25
Varamahalakshmi Pooja Celebrations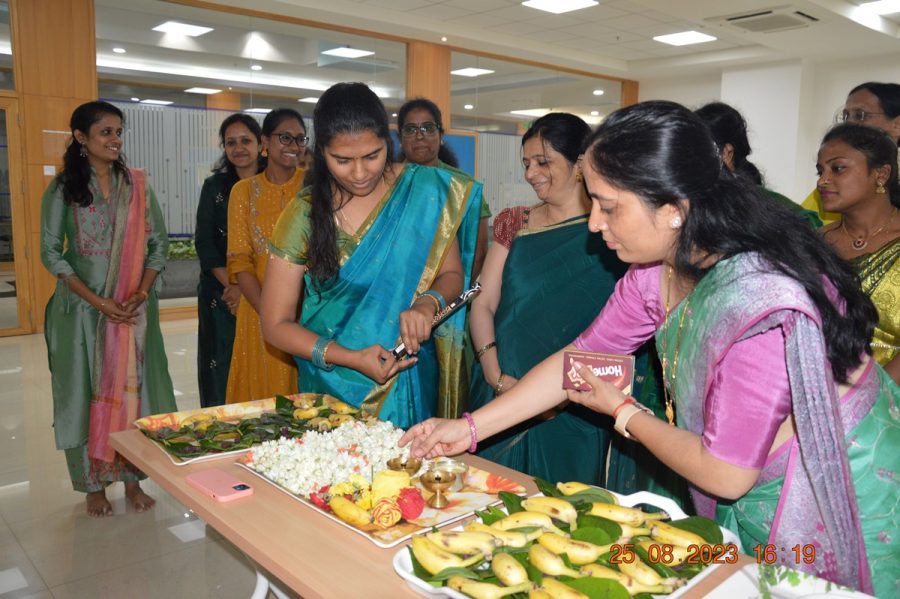 The Varamahalakshmi festival, aimed at invoking the divine energy of prosperity which is the Goddess Lakshmi, brought together the women of the IIIT-B community, including faculty, staff, and housekeeping personnel. They assembled at R106 for a brief puja ceremony, which was followed by enjoyable games and refreshments as part of the festive celebrations.