October 9
3X3 Basketball Tournament at Play Arena
Two teams of IIIT Bangalore participated in the TAL Basketball 3×3 Tournament in Play Arena, organized by Sports Paddock. The tournament was a league format tournament with each team playing 3 group matches. One of the teams won 2 of 3 matches and the other won 1 of 3 matches. Both the teams came very close to qualifying for the knockouts. The team members were:
Shashank Reddy

Sooraj Sathish

Rahul Sidda

Darshak Jivrajani

Sudhanshu Kumar

Varnit chauhan

Sanandan Sharma
---
13-16 October
Spardha 2022 – IIT BHU Sports Fest
Students from IIIT Bangalore participated in Spardha 2022, an annual sports festival of IIT (BHU), Varanasi.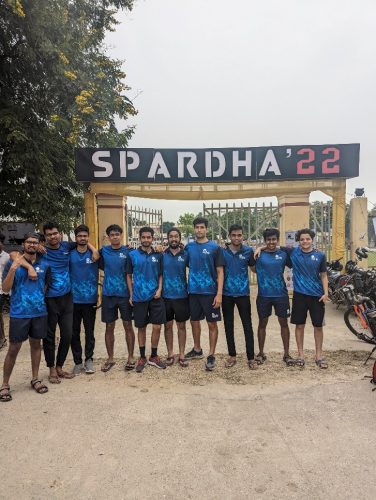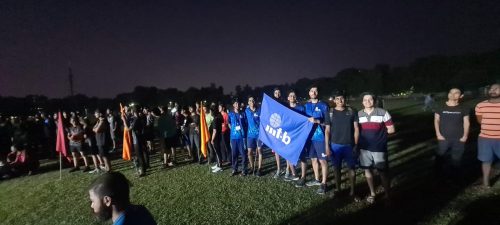 Students Participated in Spardha
Table Tennis:
Adrij Sharma (IMT2019004)
Chinmay Parekh (IMT2020069)
Sukhamjot Singh (IMT2019085)
Karthik Hegde (IMT2018509)
Chess:
Anwit Damale (IMT2020532)
Siddharth Yedlapathi (IMT2020013)
Agastya Thoppur (IMT2020528)
Mrinal M (IMT2018044)
Arjun Dutta (MT2021022)
Boxing:
Adwait Upadhyay (MT2022006)
Yash Tiwari (MT2022136)