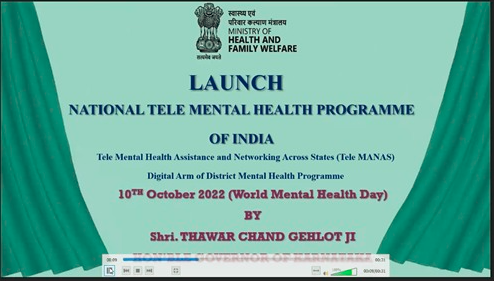 The Government of India in its Union Budget 2022, announced the National Tele Mental Health Programme of India, "Tele Mental Health Assistance and Networking Across States" or "Tele MANAS", for implementation under the Ministry of Health and Family Welfare, with NIMHANS as the nodal centre and IIIT Bangalore providing technology support. This program aims to provide universal access to equitable, affordable, quality mental health care through 24×7 tele-mental health counselling services across all Indian States and Union Territories. A specific objective is to extend services to vulnerable groups of the population and difficult to reach populations. The programme will have 51 Tele MANAS cells spread across all states and union territories, assisted by 23 Mentoring Institutes and 5 Regional Coordinating Centres, with NIMHANS as the Apex Centre.
Prof T K Srikanth, Convener, EHRC, IIIT Bangalore shares key details with Naviiina
IIITB has been identified to lead the technology track of Tele MANAS and is responsible for the overall architecture of the IT platform for the program, and overseeing the technology activities, from design to roll-out of the solutions. IIITB is working with the Ministry of Health and Family Welfare, and the apex bodies NIMHANS and NHSRC, to align the platform evolution with the requirements of the program, and select and work with technology and service providers to design, develop and deploy solutions.
In the first phase of Tele MANAS, telephone-based counselling is provided through the State Tele MANAS cells, which are staffed by trained counsellors and mental health specialists. This unique service was launched on 10 Oct 2022 on the occasion of World Mental Health Day. A simple-to-use IVR-based system enables access to these services from anywhere in the country using the toll-free national helpline numbers 14416 or 1-800-891-4416. In subsequent phases, video-based and in-person consultations with psychiatrists will be integrated into the programme. The Tele MANAS platform will be integrated with the Ayushman Bharat Digital Mission framework and thus with the overall digital healthcare ecosystem of the country.