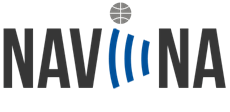 Presenting the April Edition of Naviiina in a new and lucid avatar!!
April, in a word, is the month of a rebirth, a renaissance, a new beginning and the month is punctuated with a lot of festivals in India, particularly a New Year as per Kannada, Tamil, Telugu, Marathi and several other calendars.  Amazingly the name of the New year in all these calendars is "Subhakritu" (Nama Samvatsara) which means that this year will be filled with good deeds and good luck. After an unspeakable pandemic period that seems to be in the waning phase, India celebrated several festivities of joy, many of which were harvest festivals and ushered in some semblance of normalcy in our lives.
With students in full strength and exuberance, IIITB too had its share of festivities like Infin8, Bishaki, Ugadi etc. An eventful month with a flurry of activities like Health talk, HackNite 2022, Blood donation, Google guest talk series, Alumni mentorship series, MOSIP – French delegation visit, Bangalore on IT lecture series, IPR workshop and several other important visits of dignitaries. This edition of NAVIINA chronicles the goings-on in the campus, besides some fascinating reading for you. 
In this edition, Prof Chandrashekar Ramanathan talks about the quandaries with regard to reverting back to on-campus physical classes. We also have a chat with budding Nikhil Agarwal, an iMTech student who has forayed into a path less travelled – AI in fashion and design!
Team Aikyam needs to be commended for ending the month on a noble note by organizing a Blood Donation camp.  A total of 133 donors from the campus community donated blood. IIITB believes in the inculcation of the attitude of giving amongst its students. Anything given to the needy is bequeathed to be in the mode of goodness, and Blood donated which is considered red gold in the time of saving a life is always the noblest deed.
Happy Reading.
IIIT Bangalore hosts ACCS-CDAC Foundation Award
The stage of IIIT Bangalore was set for a proud moment when Prof. Subhasis Chaudhuri, Director, IIT Bombay was awarded ACCS-CDAC Foundation Award from none other than his own teacher and mentor, Prof. Biswanath Chatterji in the august presence of luminaries from academic and industry. The prestigious award is given to eminent scholars and researchers in the field of advanced computing and communications and Prof. Chaudhuri's was chosen for this award for his remarkable contributions to computer vision and computational photography which have led to significant industrial impact.
READ MORE →
IIIT Bangalore was one of the Partner Institutions at "AI in Fashion & Design Conference"
AIFaD conference was held on April 4th and 5th 2022 at the Bangalore International Center. The 2-day AIfaD conference hosted prominent personalities from tech and fashion sectors who delivered keynote sessions on the heritage of textile art forms, innovations by AI to combat challenges in forecasting trends, inventory control, waste management and its impact on creativity and design. The conference also hosted a panel discussion around "E-commerce technology and trends".
READ MORE →
Transitioning to the offline realm
It is 2022 and the pandemic is still relevant… However, things are slowly looking up. As we gradually mend to the pre-Covid-19 standard of living, educational institutions are leveling up for students in the hope of resuming in-person classes. With that being said, there are a few, important things to consider to make a frictionless shift towards on-campus classes, says Prof. Chandrashekhar Ramanathan, Dean (Academics) in a freewheeling conversation.
READ MORE →
Research and "Intellectual Property Rights"
With the increasing focus on innovation and research, there is an important need to learn about intellectual property rights (IPRs) to safeguard their inventions. Without the protection of ideas, businesses and individuals would not reap the full benefits of their inventions and would focus less on research and development.
READ MORE →
Nikhil Agarwal wins a trip to Paris in AI Fashion & Design Hackathon
Nikhil Agarwal, a 3rd-year iMTech student had plans to visit a place this summer but little did he knew that his participation in a hackathon would win him a trip to Paris! Yes, Nikhil will be traveling to Aivancity in Paris to attend a 15-day summer school. Seemingly delighted Nikhil shares his experience of participating in the recently held AI in Fashion and Design Hackathon.
READ MORE →
IIIT Bangalore was dazzled with Infin8
Infin8 is IIIT Bangalore's college annual fest the event that students eagerly wait for. Apart from the fun, frolic and platform that it offers to students to exhibit their talents. Infin8 was entirely organised by the student community (involving participants from other colleges well).
READ MORE →
Annual Blood Donation Drive
The need for blood is constant and it is an essential element of human life with no substitute. An adequate amount of blood is needed in all health care facilities to meet the urgent need for patients facing trauma and other lifesaving procedures, such as blood transfusions – which save millions of lives each year.
READ MORE →
Annual Samvaad Bangalore-on-IT Talk
As a part of the 4th edition of "Bangalore on IT" annual talk series, Mr. Puneet from Fabrik took a session on 'Build Your Own Metaverse (BYOM)'.
READ MORE →
Workshop on AI with Neural Networks
A two-day workshop to help the participants to understand the fundamental concepts of ANNs in AI specifically in image processing, speech recognition and natural language processing was held on April 23 & 24. This virtual workshop was attended by over 50 participants.
READ MORE →
IIIT Bangalore wins at 'Athlos' inter-university sports meet
IIIT Bangalore's students won 3rd place in Football and 4th place in Table Tennis in an inter-university sports meet, 'Athlos' hosted by Alliance University from April 26-29.
READ MORE →
April 8
IIITB-CISF Friendly Volleyball Match
April 19
IIIT Bangalore students interact with Mr. Johnson Jose, Director of Application Engineering at Google
April 21
Ambassador for Digital Affairs of France Visits MOSIP at IIIT Bangalore
April 28
Department of Foreign Affairs and Trade (DFAT) of Australia at IIIT Bangalore
Lets Celebrate with Waste
Thirty-Six Officers Puzzle!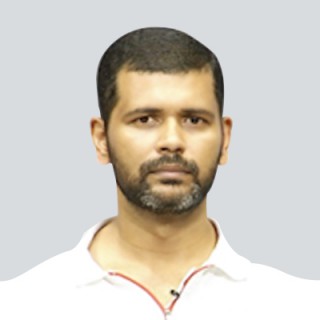 Prof. Ashish Choudhury joined the editorial board of IEEE Transactions on Dependable and Secure Computing as an Associate Editor.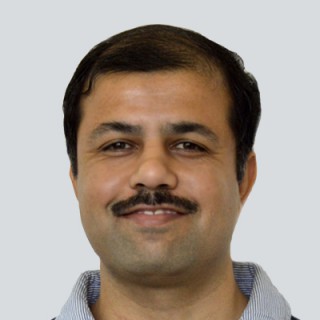 Prof. Sujit Kumar Chakrabarti was invited as an external academic expert to the Board of Studies, Information Sciences department of MS Ramaiah Institute of Technology on 27 April 2022.
Annamalai, Jyotsna Bapat and Debabrata Das, "Resource Allocation Algorithm for Hybrid IBFD Cellular Networks for 5G and Beyond," in IEEE Transactions on Wireless Communications, held in April. vol. 21, no. 4, pp. 2414-2429, April 2022, doi: 10.1109/TWC.2021.3112132.
https://ieeexplore.ieee.org/document/9543619
Neeta Jha (PH2018024), Amrita Mishra, Jyotsna Bapat and Debabrata Das, "Fast Beam Search with Two-Level Phased Array in Millimeter-Wave Massive MIMO: A Hierarchical Approach", in proceedings of IEEE Wireless Communications and Networking Conference (WCNC) held from April 10-13 at Austin, TX, USA.
https://wcnc2022.ieee-wcnc.org/

Paper titled, "LetGrade: An Automated Grading System for Programming Assignments", authored by Nikhila KN (PH2017003) and Sujit Kumar Chakrabarti, has been accepted as a 4-page extended abstract (aka poster) of the International Conference on Artificial Intelligence in Education (AIED) 2022, at Durham University, UK.

Paper titled, "WBS: Weighted Backtracking Strategy for Symbolic Testing of Embedded Software", authored by Varsha P. Suresh (PH2016013), Athul Suresh, Raoul Jetley and Sujit Kumar Chakrabarti, has been accepted as a REGULAR paper of the 34th International Conference on Software Engineering & Knowledge Engineering (SEKE 2022) KSIR Virtual Conference Center, Pittsburgh, USA