October 13-14
​Prof. Shrisha Rao was a member of the STEM interview committee (representing Computer Science) for the Fulbright-Nehru Doctoral Research Fellowship awards, on October 13 and 14.  The Fulbright Doctoral Fellowships are given by the U.S. State Department through the US-India Educational Foundation (USIEF).
---
November 2
"Prof. G R Sinha co-edited a book "Statistical Modeling in Machine Learning- Concepts and Applications" published by Elsevier, Paperback ISBN: 9780323917766, eBook ISBN: 9780323972529.
---
​November 3
​​Prof. V Sridhar was an invited panelist for the session on "Policy and Regulatory Issues" at the IEEE Connecting the Unconnected Summt 2022 (Virtual).
---
November 7-11
Prof. Amit Prakash was invited to serve as a Resource Person for the Digital Leaders Programme organized by the United Nations Asia-Pacific Centre for ICT and Development (UN-APCICT) at Incheon, Republic of Korea during 7-11 November 2022.
UN-APCICT (https://www.unapcict.org/) is a regional institute of United Nation's Economic and Social Commission for Asia and the Pacific (ESCAP) with a mandate to build the human and institutional capacity of its member countries on the design and use of digital technologies for faster and effective progress on the UN's SDG (Sustainable Development Goals) 2030 Agenda.
The 2022 Digital Leaders Programme was attended by over 40 senior civil servants representing more than 25 countries in the Asia-Pacific region and sought to create an enhanced understanding among participants on effective policies and strategies for leveraging digital technologies for sustainable development.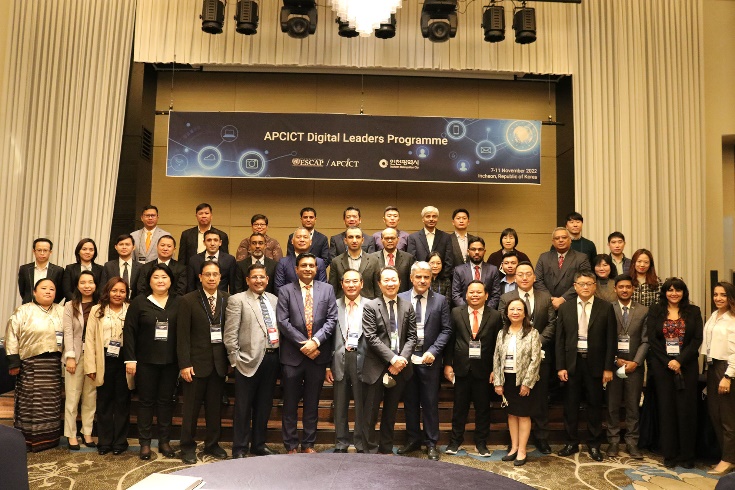 ---
November 7-11
Prof. Dinesh Babu Jayagopi, Associate Professor, IIIT Bangalore was the General Co-chair of the 24th ACM SIGCHI International Conference on Multimodal Interaction (ICMI) 2022, hosted by IIIT Bangalore at The Oterra, Electronic City, Bengaluru. ICMI has a ranking of B in the Core conference rankings. Prof. Debabrata Das, Director of IIIT Bangalore inaugurated the conference. Dr. Viswanath was the tutorial chair, Mr. Vivek Yadav, Technology Officer & Adjunct Faculty was the Local Co-chair and several members of the Multimodal Perception Lab were the student volunteers. The conference was a great success among the research community with both in-person (90 participants) and virtual attendees (110 participants) participating in the event from around the world.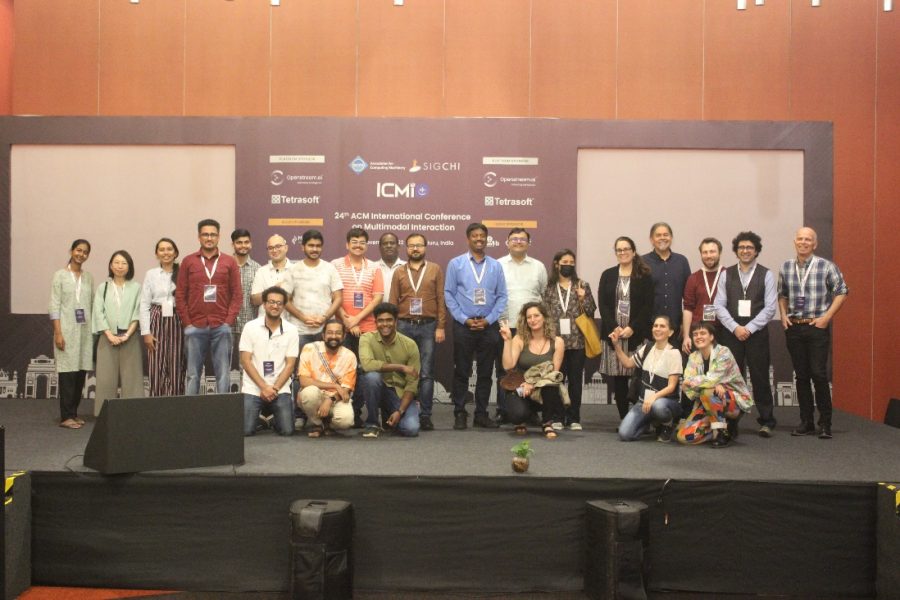 ---
November 8
​​Prof V Sridhar was an Invited speaker for the session on "Economics of the Telecom industry" and "Economics of the digital platforms" in the ICSSR Sponsored Workshop on Information Communication Technologies and Economics, Centre for Development Studies, Trivandrum.
---
November 18
​Dr. Dinesh Babu J, Associate Professor at IIITB, was inducted as a member of the Board of Studies of Institute of Bioinformatics and Applied Biotechnology (IBAB) and participated in the curriculum approval of M.Sc in Big data Biology to be launched in the next academic year.
---
November 25
Prof. Vinod Veera Reddy delivered a talk on 'Detection of closely-situated Automotive Targets' at the facility of Continental Technical Center India (TCI) which celebrated its Engineering Day on November 25.