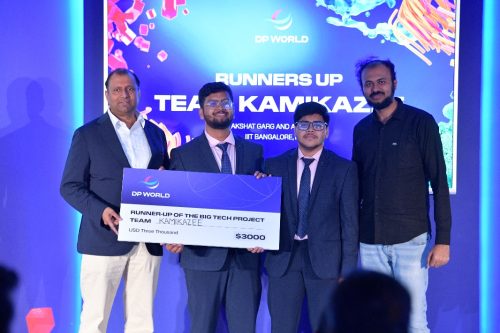 It was an ecstatic moment when the team, Kamikazee was announced as the runner-up in the Big Tech Project hackathon organized by Dubai-based DP World.  The team, Kamikazee consisted fourth year iMTech students, Akshat Garg and Agrim Jain. 'Walk of Life' is a solution developed by them that leverages the metaverse to provide students with experience in various professions helping them make better career decisions wisely. was quite unique and out of the box.  They won 3,000 USD, Macbooks and a few amazing goodies from DP World. 
Beyond creating a VR experience to choose right career path that requires physical involvement such as pilot, scuba diving, shooting, swimming, astronaut and surgery, 'Walk of Life' can be used training and recreational purposes.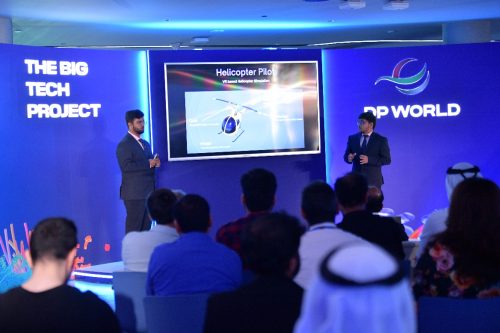 After they submitted the idea, the Kamikazee team was announced as one of the finalists in October. In 6-7 weeks, the team built the prototype. They had almost sleepless nights for a week. It was worth the effort when they presented the solutions to more than 50 global leaders from DP World. "They came up to us and praised us for the presentation, it was an amazing moment for me. After the results were announced I immediately thought of calling my parents instead of going on the stage and collecting the prize. I would say it was a mind-boggling and spectacular experience," says, Akshat.
"Our hard work and sleepless nights paid off, we are so happy with the result. Even though we didn't bag first place, we are happy we gave our best. It was an amazing journey as it was a great learning experience and met very talented people on the way. Also the Dubai trip we had planned after the finals were even more joyful," as we bagged 2nd place in the hackathon," adds Agrim.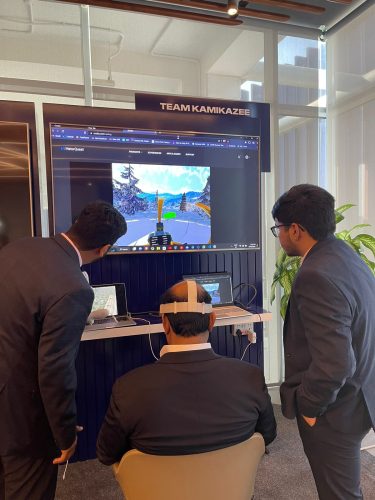 They recall the support they received during their hackathon journey. Mr. Harsh Jain, Software Development Engineer from DP World mentored them on metaverse as it was a new technology. Ayush Tiwari, a student from the Theatre Club of IIIT Bangalore helped them in creating the movie clip video that helped them to present their solution well. Here's a link to access the video https://iiitbac-my.sharepoint.com/:f:/g/personal/akshat_garg_iiitb_ac_in/EioPqA_ak_5EiGfadhfuH8QBc8Iof00AcCdkWVw3UaKtww?e=3KQ84f
The challenges stuck in as Agrim and Akshat were new to UnityEngine platform. With constant guidance from their mentor, they learned the basics of UnityEngine and Oculus Quest 2 as well. Also, working on Metaverse was time-consuming as it is an emerging technology with few resources to understand the technology. However, they surpassed all the hurdles as they had a strong intention to make it to the best.
The zest for learning new things, the curiosity that was coupled with my endless determination and hard work allowed me to reach this stage," says Agrim, echoing the attributes of success, Akshat adds that his perseverance, hard work and dedication helped him to win the second spot.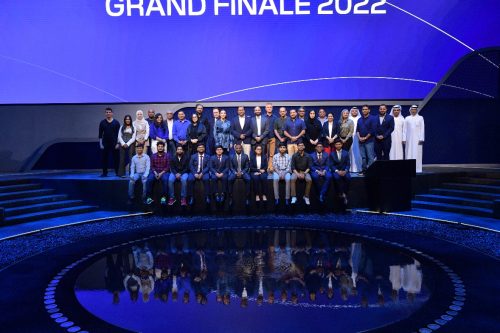 Both Akshat and Agrim are grateful for being a part of such a big hackathon, proposing an idea and then creating it from scratch which is completely new and can really bring a change in the world!