November 11
IIITB Silver Jubilee Lecture Series
IIIT Bangalore organized Silver Jubilee Lecture Series on November 11. Three distinguished speakers from academia and industry were invited to give lectures as part of the Silver Jubilee lecture series. Prof. Daniel Gatica Perez from EPFL, Lausanne, Switzerland spoke about "Focus on People: Five Questions from Human-Centered Computing", emphasizing on interdisciplinary research. Prof. Morency from Carnegie Mellon University described his take on "What is Multimodality" and its applications in Conversational AI. Raj Tumuluri, CEO of Openstream.ai presented the state-of-the-art in Conversational AI from a practitioner's perspective based on real world use cases. The event saw enthusiastic participation from the faculty, students, and staff.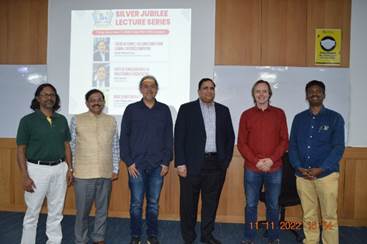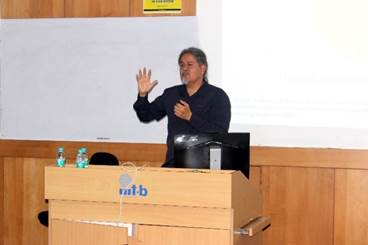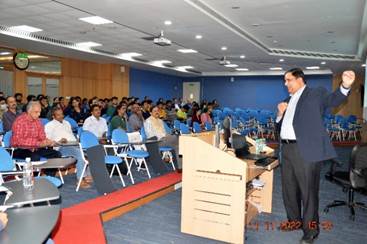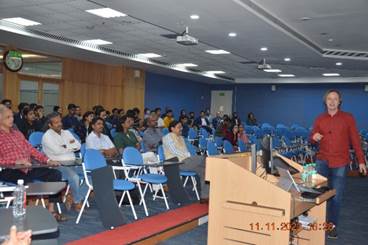 ---
November 19
Freshers' Day
The Freshers' Day in any college is a landmark event – the best ice breaker and a huge stepping stone into the campus culture for the new students. Finally, after two years of hiatus, the event was back to campus on November 19. It was decided to have a grand celebration in the form of talent show, fashion show and DJ night for the newcomers.  All the students of 2022 batch gathered to put on a good display of talent in the form of beat-boxing to Rubix cube-solving to playing drums to doing things that were really creative. The audience were mesmerized with their talents. The fashion show saw students dressed up in various styles, doing ramp-walks with such grace that it was a sight to behold. The judges crowned the most talented students in the categories of Mr. Fresher and Ms. Fresher.  Everyone danced and rejoiced to a beautiful curation of songs in the DJ night. The theme was 'Neon night'. Students wore neon bands and glasses that glowed in the dark. The fresher's night was a delightful way to spend an evening and bond with friends, before the end terms commenced.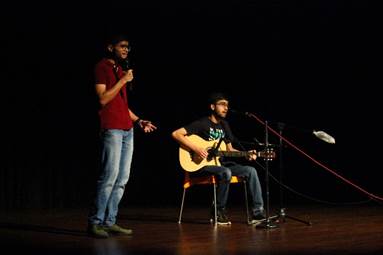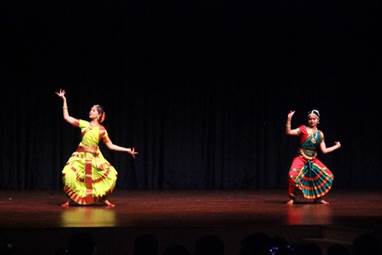 ---
November 30
MoU Between IIITB COMET Foundation & IIITB Innovation Centre
IIITB COMET Foundation and IIITB Innovation Centre signed MoU on November 30 in the gracious presence of Prof. Debabrata Das, Director, IIITB to facilitate research and innovation, promote entrepreneurship, and the building of a vibrant start-up ecosystem in the technology area of Advanced Communication Systems.