March 8
International Women's Day
International Women's Day was enthusiastically celebrated at IIIT Bangalore. The students took special initiatives to celebrate the occasion. Following approprpriate guidelins at a small gathering in the auditorium, Art Club Students screened captured a short video on the theme of "True Essence of Being Women". Mr. Manjunatha, Accountant from the Finance department, recited a poem that highlighted the contribution of women in everyone's life. Mr. Subramani K, Mathematician and Project Assistant, made a unique "50 by 50 Magic Square Photos" that included 50 pictures of female faculty and staff. It was his tribute to women of IIIT Bangalore. Besides, a competition, 'Best Out of Waste' was held as a part of the celebrations. Over 30 staff members crafted innovative and unique models using plastic and other dry waste materials.
Panel Discussion on #Choose to Challenge#
A special panel discussion was hosted as a part of International Women's Day celebrations. The eminent women across various professional backgrounds were: Ms. Nandita Lakshmanan (CEO, The Practice), Dr. Viswajani Sattigeri, (Scientist and Head, CSIR-Traditional Knowledge Digital Library Unit), Dr. Veena Murthy Vijay, (renowned danseuse and choreographer) and Ms. Anuradha Srinivasan Santhanam (Scientist, writer, communication professional). It was moderated by Prof. Bidisha Chaudhuri (IIIT Bangalore).
March 10
Blood Donation Camp
Aikyam, the social volunteering club of our institute, in collaboration with Bangalore Medical Services Trust (BMST) organized a Blood Donation Camp at IIIT Bangalore, maintaining the necessary COVID protocols. A team of doctors and technicians collected blood from the donors. All the blood donors were given refreshments and blood donor cards, information material and certificate of appreciation.
March 10
82nd meeting of the governing body held on March 10.
March 19-20
Research, Innovation, Society & Entrepreneurship (RISE) Symposium
The virtual Research, Innovation, Society & Entrepreneurship (RISE) Symposium was held during March 19th-20th. The two-day virtual event showcased the innovative contributions from researchers at the Institute. It began with a panel discussion on the four dimensions – Research, Innovation, Society and Entrepreneurship – exhibited by IIIT Bangalore during the pandemic last year.
March 19th (Frist Day)- A panel discussion was held comprising speakers – Prof. Chandrashekar Ramanathan, (Professor, Dean (Academics) & Faculty-in-charge Computing), Prof Srinath Srinivasa (Professor, Dean R&D), Prof T. K. Srikanth (Professor and Faculty-in-charge Computing – E-Health Research Cener) and Mr. Uday Hegde (Co-founder & CEO, USEReady and a First Batch alumnus of IIIT Bangalore) in attendance. The panel discussion was moderated by Prof. S Sadagopan, Director.
March 20th (Second Day) – The keynote address, 'RISEing to the Challenges in Education and Health' was delivered by Prof Sujatha Ramdorai (Professor of Mathematics at University of British Columbia, Canada). Presentations from selected MeitY TIDE startups were also showcased. IIITB Innovation Awards were given for startups.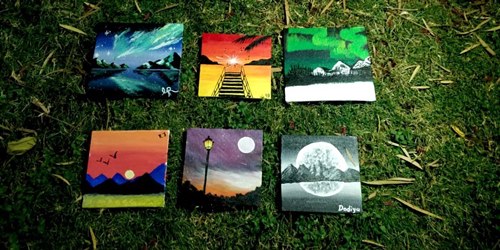 March 20
Canvas Painting by Art Club
It was a recreational treat for the students of IIIT Bangalore. The 35 participating students exhibited express their creativity in canvas painting. It was the first offline event during the pandemic that received good response from the students.
---
March 21
IIIT Bangalore and UpGrad's Graduation ceremony
IIIT Bangalore and UpGrad hosted their '5th graduation ceremony'. This was held on virtual mode. Gracing the event with their presence were; Chief Guest Mr. N G Subramaniam (COO, TCS), Prof. Chandrashekar Ramanathan (Dean (Academics IIIT Bangalore, Prof. S Sadagopan (Director, IIIT Bangalore), Mr. Ronnie Screwvala (Executive Chairman & Co-founder – UpGrad)  and Mayank Kumar (Co-founder & MD – upGrad).
Totally, 2,323 students received Post-graduate diplomas upon successful completion of their Post-graduate programs in Data Science, Machine Learning and Software Development/Blockchain. The students included seasoned working professionals from organizations including Fortune 500 Companies. 20 graduating students were awarded the 'Top Performer' award for achieving the highest CGPA in their respective programs.
---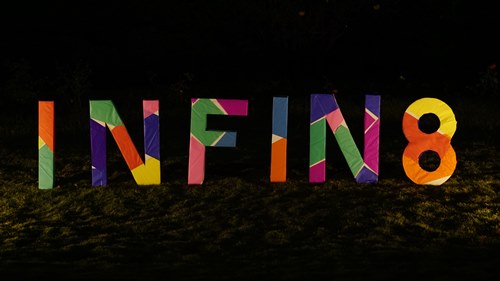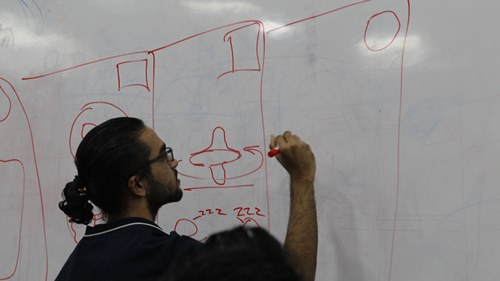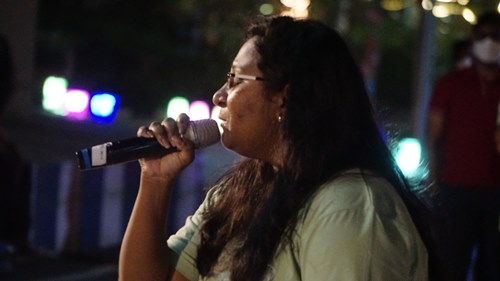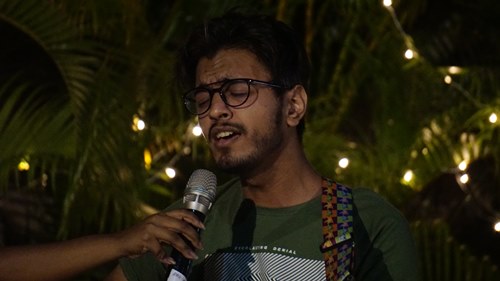 March 26th to 28th
INFIN8' 21
IIIT Bangalore, in association with the Students Affairs Council (SAC) organized its annual cultural fest, INFIN8 that spanned three days (March 26th – 28th).
INFIN8 '21, as it was organized during the pandemic, was a bit different from what everyone had experienced before, expanded horizons to conduct it in two different modes – online and offline – so no one missed the opportunity to be a part of this fun ride.
The contests included every category from Music to Dance and Art to Drama.
A total of 11 competitions – Pitch Perfect (Solo Singing), Nrityaananda (Solo Dance), Rhythm of Hope (Instrumentals), Groove N' Glam (Group Dance), 3 Walls (Stage Play), Life on a Canvas (Painting), Strokes of Genius (Sketching), Pen your Art (Digital Art), Tale Factory (Short Story Writing), Valorant (The Ultimate Gaming Tournament), and Battle of Bands – saw enthusiastic participation from the students of Institute as well as from other colleges.
The day event started on a high note with Karaoke Night and Flash Mob. The students on campus had lots of fun with game stalls. There were interesting games including Twister, Pictionary, Takeshi's Castle and Gulel. A range of both on-campus and off-campus competitions that were open to IIIT Bangalore students only was held —Treasure Hunt, War of Words, Dumb Charades, League of Fanatics and Gulp N' Gobble. The finale night of INFIN8 '21 had performances by Manga India – the very own indigenous Rock 'n' Roll band, the one and only "Joke Singh" aka Nishant Tanwar and singer Vivek Singh whose soothing voice stole everyone's heart and made the evening. The pandemic was tough, however, INFIN8 '21 tried to bring the brightest smiles and the hidden talents we never knew about.