September 5
A delegation of Ugandan officials, led by H.E Permanent Secretary to the Ministry of Uganda, visited the campus. The delegation spent two days interacting with IIITB and MOSIP team and acquired insights and experience on establishing digital ID systems using MOSIP.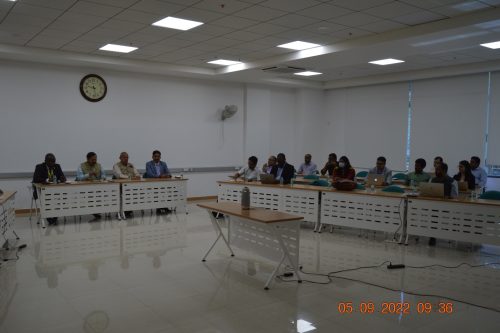 ---
September 21
A French Delegation, including the India head of CNRS (France's Scientific Research Foundation) visited the campus to promote collaborations and academic exchanges with France. The delegation discussed with our faculty and students on research collaboration opportunities, such as student exchange programmes and study opportunities in France.
---
September 22
A delegation from Bill and Melinda Gates Foundation visited IIIT Bangalore and had a discussion with the Director, Prof. Debabrata Das, President of MOSIP, Prof. S Rajagopalan and also had a round around MOSIP Experience Centre.  
---
September 30
A three-member team from the Department of Science and Technology (DST), GoI comprising Dr. JBV Reddy [Scientist F, DST], Sh. Anurag Mishra [Scientist C, DST], and Dr. Umesh Kumar (Deputy Secretary, Finance Division, DST) visited IIITB COMET Foundation on September 30, 2022.  Prof. Debabrata Das Director, IIIT Bangalore, and Chairman of IIITB COMET Foundation briefed about the progress of COMET. The discussions held during the meeting were very enlightening.