March 17-19
Spandan 2023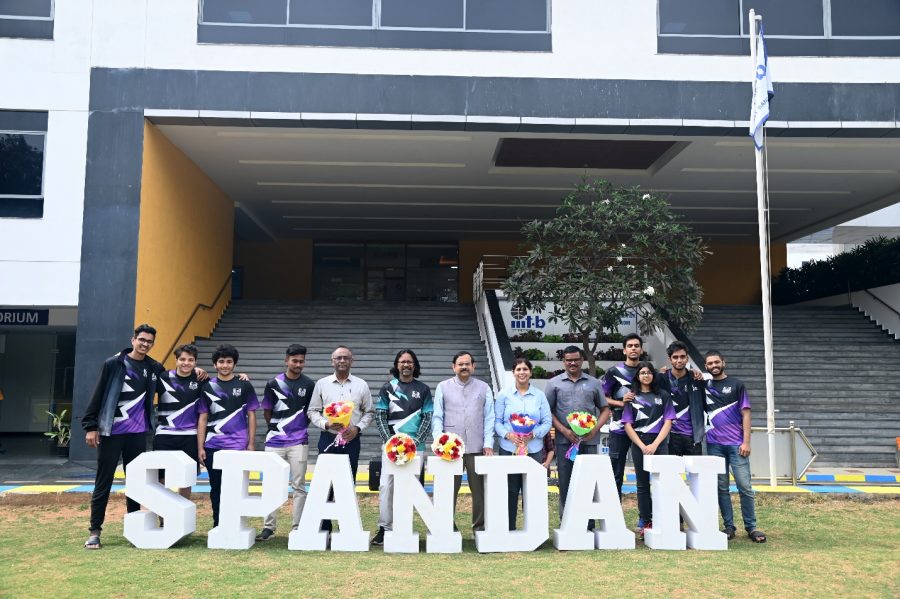 Spandan 2023 was diligently organized by the Sports Club of IIIT Bangalore to promote participation in sporting events in a fun and competitive way. This intra-college sports fest was held from March 17-19. It was a huge success with a large number of students participating in 7 major and 11 minor sports events, which included Badminton (Men's and Women's), Basketball (Men's and Women's), Table Tennis, Football, Volleyball, Throw ball(Mixed), Tug of War (Men's and Women's), Foosball, Gully Cricket and Esports (Fifa, Valorant and COMD).
Day 1, March 17
Everyone was up and ready by 8 am for an exciting day. An opening ceremony was held where the institute flag was hoisted and all the participants, volunteers, SPOCs faculty and staff assembled on the ground. Spandan 2023 was declared open by our Director, Prof. Debabrata Das, along with Dean of Academics, Prof. Chandrashekar Ramanathan, Chief Finance Officer, Mr. Piramanayagam and Sports Officer, Dr. Neha Arora.
Day 1 ended with enthusiasm and excitement for the next day.
Day 2, March 18
Day 2 saw a huge participation which included Alumni who came to the college to relive their memories and also play their favourite sports. In all sports, the matches had reached the quarter-finals, leaving the semi-final and final matches for the next day.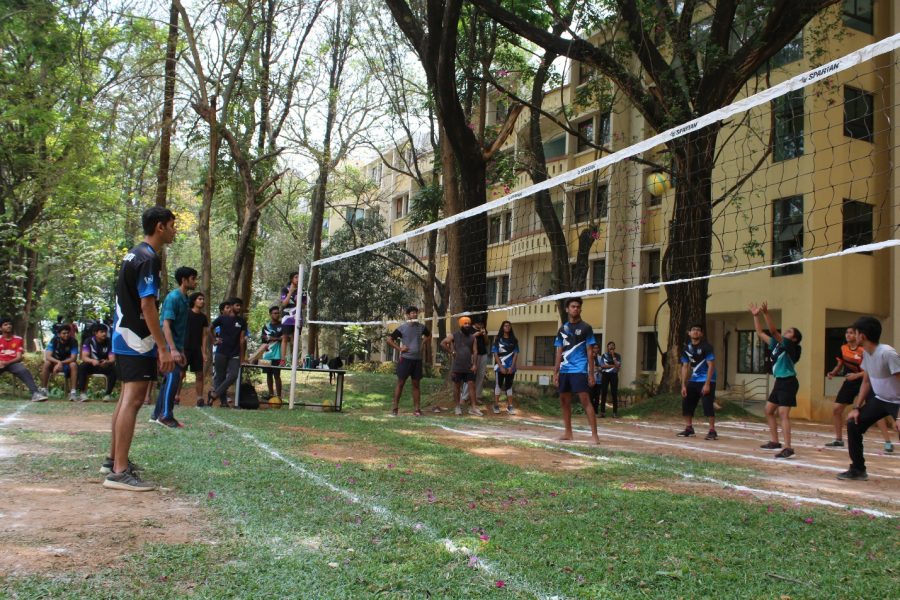 Day 3, March 19
The semi-finals and finals were held on Day 3. There was a fair fight for the winning position in almost every sport. The matches saw a huge turnout as people cheered for their batch mates and friends. The volleyball final was the last match of Spandan23.
The award distribution ceremony was held on March 21. All the medals and trophies were distributed to all the winners and runners-up. The Men's Sportsperson of the Year was bagged by Kritin P(IMT2020) while the Women's Sportsperson of the Year was Nikita Kiran(IMT2022).