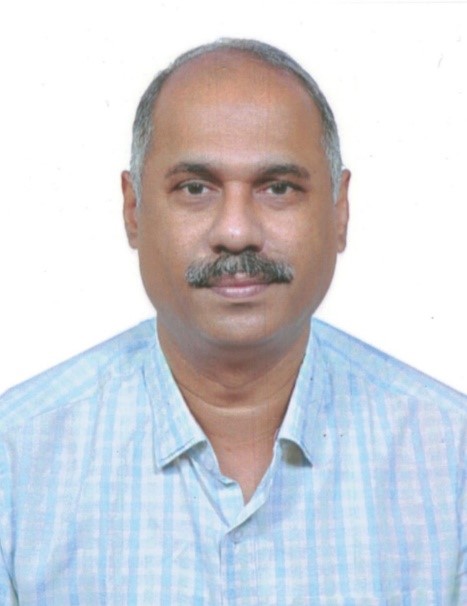 An Interview of Col. Shreenath, CEO, Innovation Centre, IIITB
Having served the Indian Army for 31 years, Col Shreenath brings teamwork, planning and leadership skills to run the Innovation Centre at IIIT Bangalore. The military often trains its personnel to be adaptable and creative problem-solvers, skills that are highly valued in the innovation industry. Innovation centers are all about solving complex problems and developing new solutions, so a background in the military can be an asset.
To mention briefly, he was commissioned into the Corps of Signals in the Indian Army and headed the Centre of Excellence for Tactical Communications and Commanded a Signal Regiment in the Desert Sector at the Western Borders. He was involved in planning the state-of-the-art ICT infrastructure in forward areas in high altitudes and deserts and for counter-insurgency operations in J&K and the Northeast, in addition to the modernization of communication infrastructure in the hinterland. He was an Instructor Class-A at the Military College of Telecommunication Engineering, Mhow. He was also a Director at the All India Council of Technical Education (AICTE), where he worked on re-aligning the existing curriculum to meet the requirements of NEP 2020.
In a freewheeling discussion with Naviiina, Col A Shreenath, CEO of Innovation Centre, IIITB, speaks about his best efforts to scale up the operations and explains why it is the right time to be an entrepreneur.
India's startup Ecosystem
The Indian startup ecosystem is growing rapidly and is on the verge of becoming one of the largest startup ecosystems in the world. The Indian government has launched several initiatives to support the startup ecosystem, including Startup India, Atal Innovation Mission etc. These initiatives aim to promote entrepreneurship, innovation, and the use of technology to drive economic growth.
Being an Entrepreneur, Swimming Upstream Task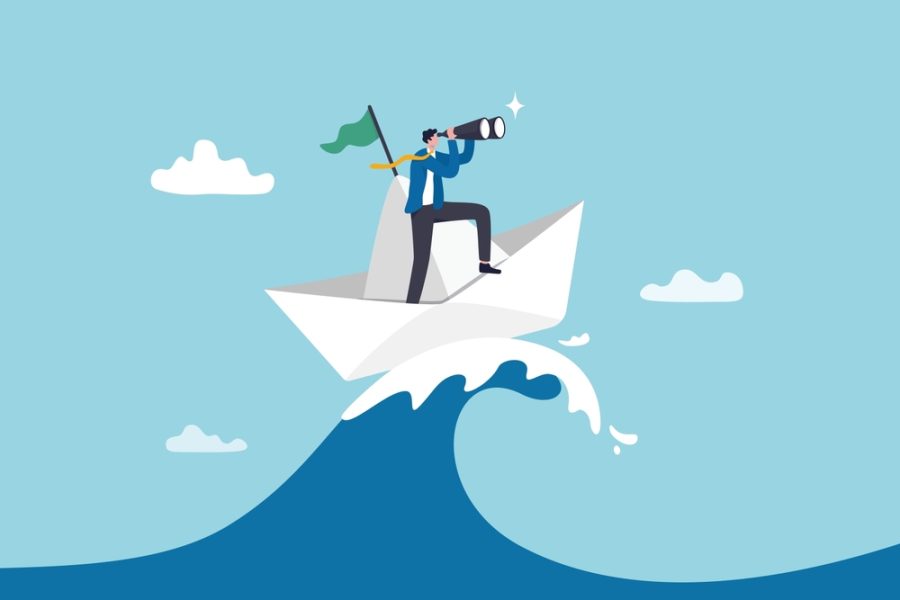 Some of the prevalent hurdles within the startup ecosystem are lack of funding, fast emerging technologies and competition. Col. Shreenath, adds, "Technology is becoming redundant at a much faster pace. In today's global marketplace, startups face intense competition from other companies vying for the same customers and market share. This can make it difficult to differentiate a product or service and gain a foothold in the market. Startups also often face regulatory hurdles, particularly in heavily regulated industries. These challenges can range from obtaining permits and licenses to complying with complex regulations".
IIITB Innovation Centre Gives You an Edge  

IIITB Innovation Centre (IC) is backed by the substantial technological and brainpower of the institute. He adds, "Our biggest support is our rich mentor base in the institute. Our faculty members are experts in their own domain which is very unique to find. We are highly approachable from the initial stages till they are ready for the market. Secondly, access to our state-of-the-art labs which are very difficult to come across in any of the institutions. We also have a network with institutions like IISc, IIM Bangalore, IIT Madras and IIT Bombay for mentorship support and business angles. The industry connection is very crucial and we have mentors from the industry for any kind of customized support the entrepreneurs need."
TIDE (Technology Innovation & Development of Entrepreneurship)
TIDE is one of the major schemes promoted by the Ministry of Electronics and IT (MeitY), Government of India and is the Innovation Center's line of survival. Now that the IIITB Innovation Center has completed a decade of sustained operations, we have TIDE 2.0. It has two sub-schemes; one is for startups that have an idea and but are yet to develop a proof of concept, they are called Entrepreneurs-in-Residence (EIRs). They get funding of Rs 4 lakhs and are incubated for a duration of 1 year. The startups define their own milestones and are mentored to progress accordingly. The second sub-scheme is the Startup Grant, which is applicable to startups that have reached the Proof-of-Concept (PoC) stage and are ready to go to the market. The startups in this stage of entrepreneurship get funded up to Rs 7 Lakhs and are incubated for 1 year.
A plethora of initiatives of Innovation Centre
We strive to make the journey of a startup enthusiast a successful one. Visibility at various events and platforms to showcase their products or services is facilitated. They get to collaborate with their peers working in the same area. Our tie-up with ISBA – Indian Science and Technology Entrepreneurs Parks and Business Incubator Association will render support to our startups. Our Dean R&D, Prof. Srinath Srinivasa has pioneered reaching out to the industrial area, Baddi in Himachal Pradesh. We are planning to tie up with the HP State Government to enable our startups to customize their solutions to meet the specific requirements of the Baddi Industry Cluster.
We are planning to associate with DPIIT (Department for Promotion of Industry and Internal Trade), which is a Central Government Department under the Ministry of Commerce and Industry in India. Their seed-funding scheme called Startup India Seed Fund (SISF) can be a big support for our entrepreneurs. The Innovation Centre would also scale up for supporting startups beyond the early-stage incubation.
In a Nutshell:
The center has established partnerships with a range of leading companies, including CGI, Samsung, Infosys, Cisco etc., which can provide startups with access to mentorship, resources, and funding.

The center's team of mentors includes seasoned entrepreneurs and experts in technology, marketing, and finance, who can provide effective guidance and support to startups.

The center offers a range of facilities, including coworking spaces, labs, and prototyping facilities, to help startups develop and test their products.

The center has a strong focus on supporting startups that have the potential to create a positive social impact, which can help to attract socially conscious entrepreneurs and investors.

IIITB IC focuses on trending domains including IoT, agriculture, edTech, accessibility and VR.
A Vision for a Brighter Startup Ecosystem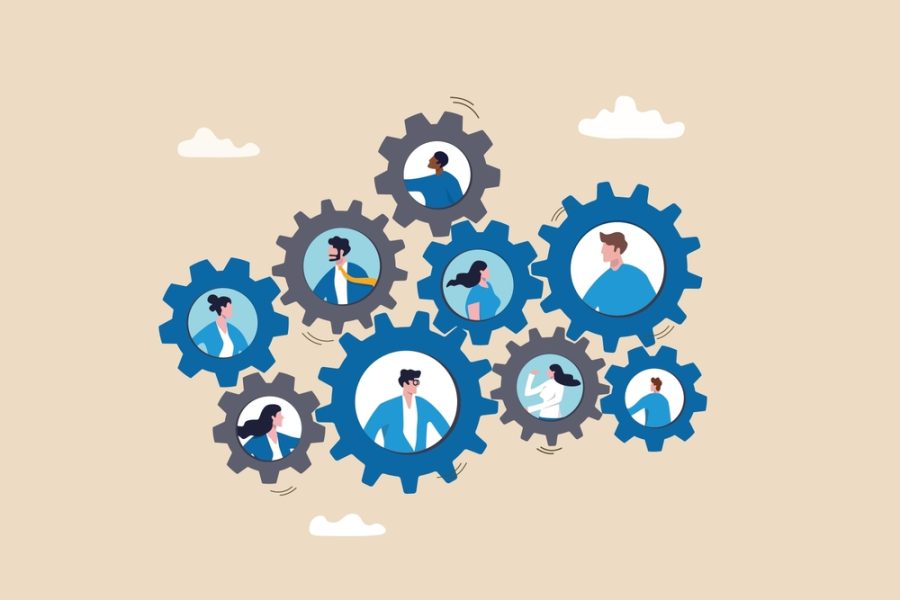 "By about 2030, we should be one of the best or the most well-known incubators for digital technologies which function with sustainable solutions. Sustainability is the order of the day now and unless you strive towards attaining sustainability –  be it in the environment or technology or for that matter, in the source code you write, the ill effects will be felt by our future generations. We intend to establish our IIITB IC a brand as one of India's most forerunning incubators in digital technologies. I would go a step further, to make a futuristic statement that, within a decade, we would be on par with any of the IITs or any other premier institution in India. As an added advantage, our institute is frequently visited by policymakers from across the globe and a Collaborative approach can pave the way for us to jointly work on any problem of common interest, whose solutions can be mutually beneficial. This approach can win us global acclaim and recognition in the international ecosystem" says Col Shreenath.
No doubt, to choose entrepreneurship as a career, against a well-paying Corporate job is an uphill task, hence does not qualify as a popular career option amongst Gen-X students! However, a person with an appetite for taking risks and fueling his or her creative mind is one who emerges as a successful entrepreneur. Identifying them and bringing them into the startup ecosystem is the bigger challenge. I am confident that IIITB IC is now well equipped to motivate startup enthusiasts and provide them with the right opportunities. With our support and guidance, we can make it a secured market for entrepreneurs," signs off Col. Shreenath.
While juggling his work, Col Shreenath likes to read, hike and play team games. His wife, Dr. Rajalakshmi Shreenath has been an HR practitioner and is currently a homemaker. His daughter Ms. S. Dipti has specialized in Sustainable Development and works for the Corporate Sector.
Innovation Center of IIITB in Essence