January 2
Research Programme Admissions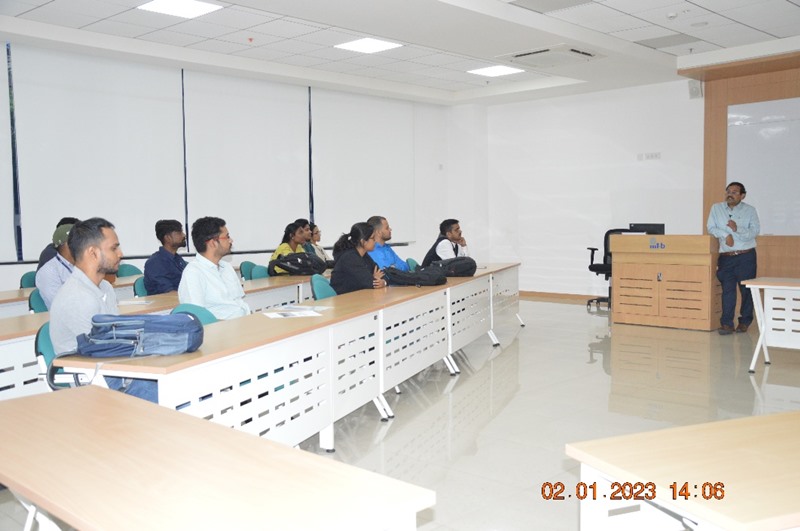 ---
January 5
Dr. Kiran Seth Visited IIIT Bangalore enroute His Trip by Bicycle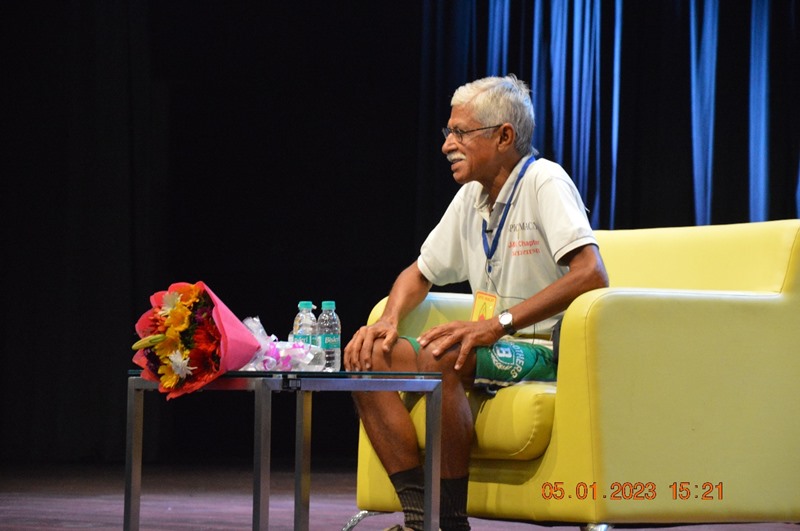 Dr. Kiran Seth, 73-year-old Founder of SPIC MACAY, Padma Shri awardee and former Professor Emeritus I.I.T.-Delhi, who was on a new mission of cycling from Kashmir to Kanyakumari, visited IIIT Bangalore enroute his trip. Dr. Kiran was here at the campus to spread the message that cycling is good for health and promote Mahatma Gandhi's vision of simple living and high thinking. While addressing the students in the auditorium, he urged them to enroll as volunteers of SPIC MACAY (Society for the Promotion of Indian Classical Music And Culture Amongst Youth), which he founded 45 years ago. It is a nationwide, non-political, people's movement to create awareness and inspire students to take an active interest in Indian heritage. Volunteers of SPIC MACAY organise 5000+ programmes every year in 800 towns in India and abroad. 
---
January 9
Inauguration of Snacks Vending Machine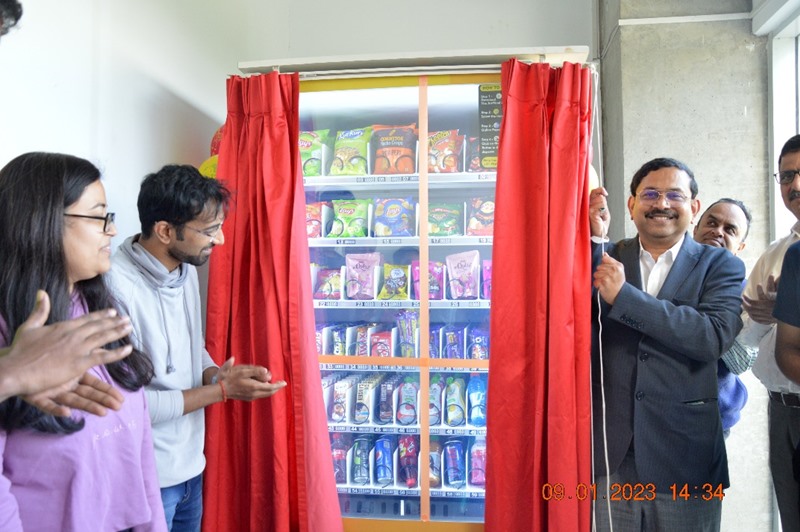 Snacking provides a boost of energy in between meals and Helps curb your appetite to prevent overeating at the next meal. They can provide energy during the day or when you exercise. In order to give students a munching break, a snacks vending machine was installed near Bhaskara building. It was inaugurated by our Director, Prof. Debabrata Das. Our Registrar, Commodore, SR Sridhar and Chief Administration Officer, Mr. Jagadish Patil were also present at the event.
---
January 11
Pitch Deck Competition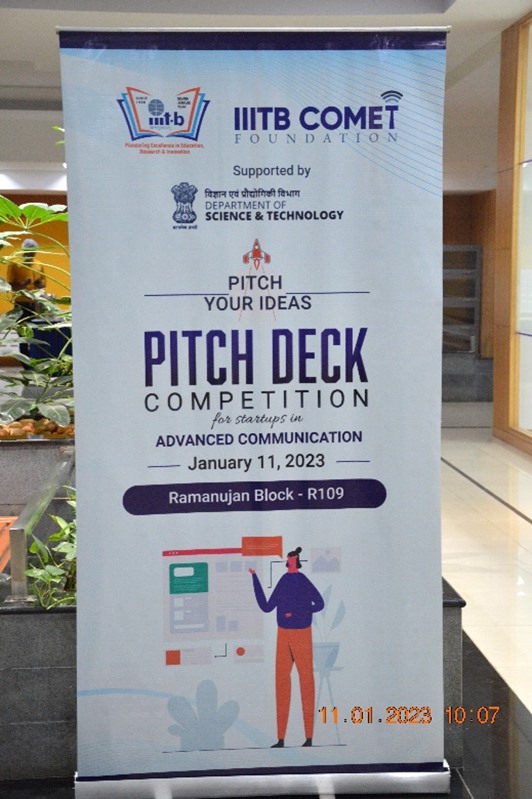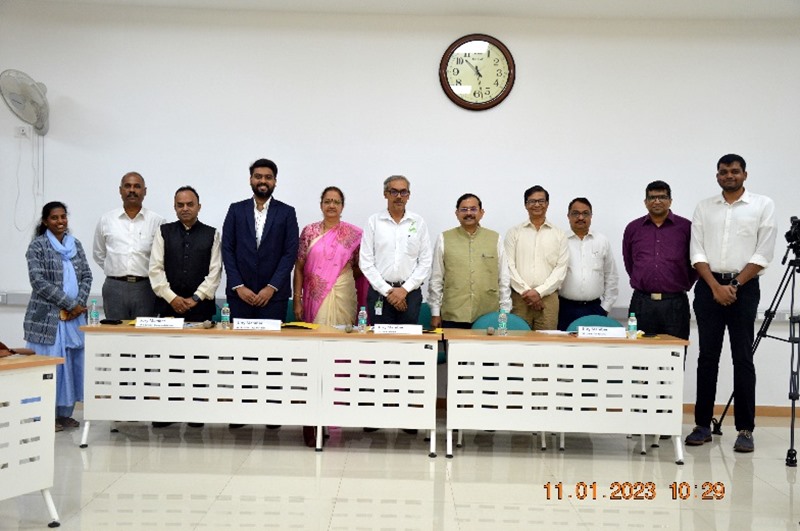 A pitch-deck Competition was organized at IIIT Bangalore on January 11 for identifying suitable startups to be supported with TIDE 2.0 Grants from MeitY. The competition was publicized through IIITB's social media sites. Online Applications were called for through the IC portal. A total of 155 applications were received from aspirants, out of which 37 startups were shortlisted for participation in the Pitch-deck Competition. Out of the shortlisted startups, 22 competitors participated in the competition and presented their pitches to the jury. The jury carried out a thorough analysis and declared that 10 participants would be eligible for receiving the TIDE 2.0 Funding support. Out of these 10 startups, 5 are for EiR scheme and the other 5 are for Startup Grant.
The students of IIITB who qualified for TIDE 2.0 Funding support are Mr Mayank Arora, Ms Asmita Zjigyasu, Mr Siva Jagadesh and Mr Rohit (a total of 6 students out of which 4 qualified for funding).
The jury was comprised of Dr. Lakshmi Jagannathan, CEO, DERBI Foundation, Mr. Navratan Kataria, Director-Innovation & Entrepreneurship, K-Tech CoE for IoT & AI, Mr.  Anjan Kumar, CEO, GreenDzyne, Sh Gautham Sivaramakrishnan, Director- Operations, Headstart, and CTO, Blume Ventures.
---
January 13-14
Makara Sankranti Festival with Kites and Pyre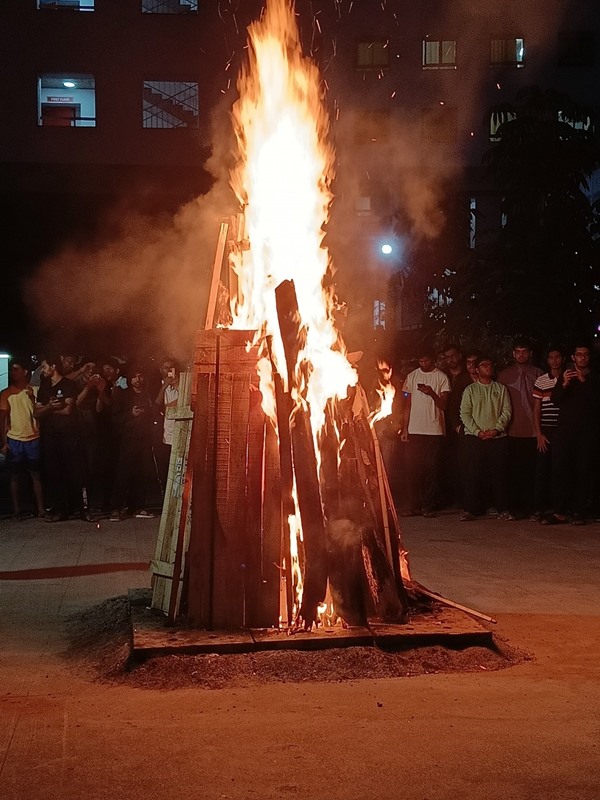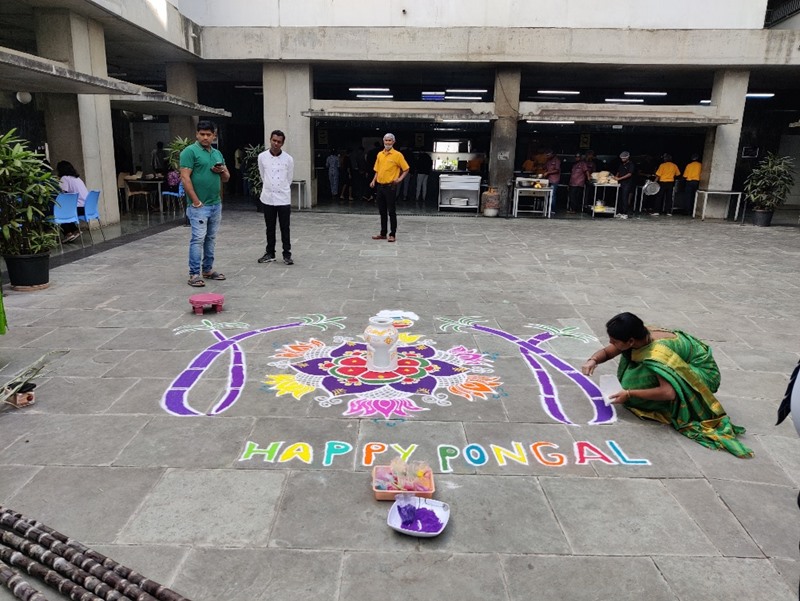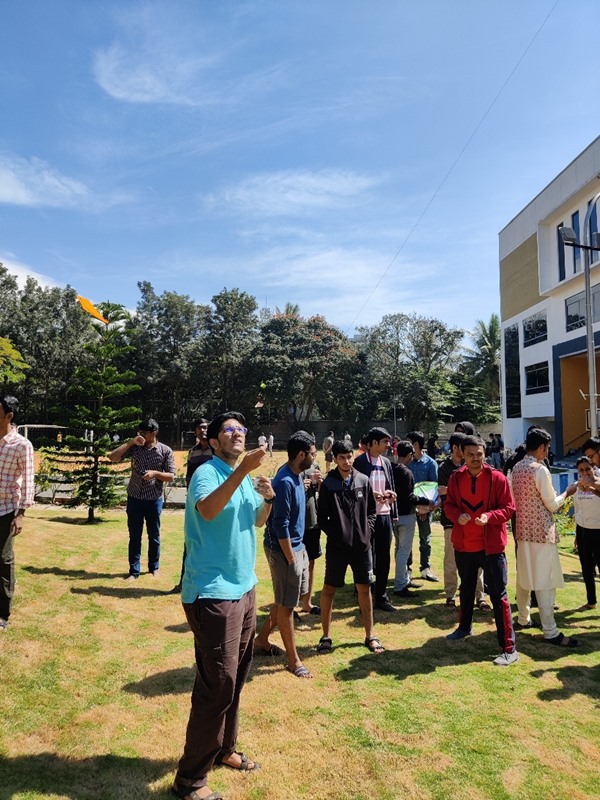 Even though the harvest festival is called by different names such as Makara Sankranthi, Pongal, Lohri,  Magh Bihu, Magh Mela, Pedda Panduga in different regions across the country, essentially it is celebrated to signify the transition of the Sun into the zodiac sign of Capricorn (Makara Rashi) on its celestial path and  the day signifies the arrival of spring. Makara Sankranthi was celebrated on the campus with festive fervor. Students celebrated the festival by flying kites. According to the tradition, flying kites on Makar Sankranti is carried out so that people are exposed to the Sun rays and being exposed to the Sun's rays helps in getting rid of skin infections and illnesses associated with the winter season. The students also enjoyed lighting of the pyre to the passing of the winter solstice.
---
January 18
ACM Workshop for Research Scholars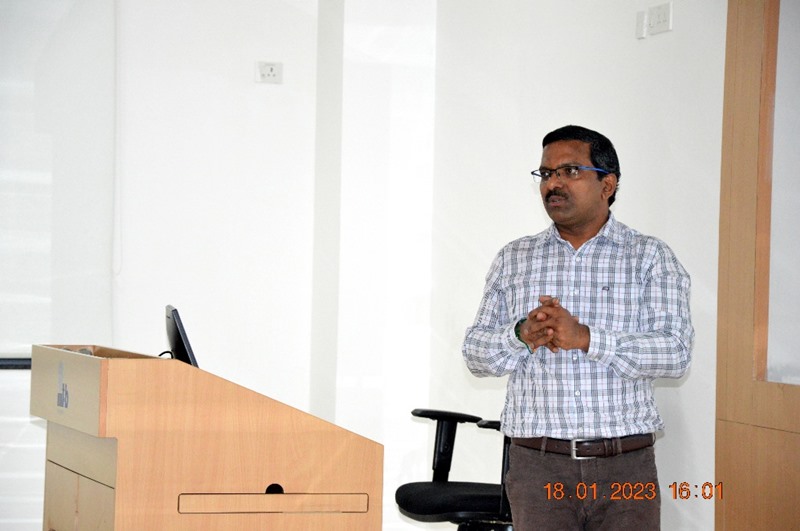 As a part of the research scholars workshop, Dr. Ramasuri Narayanam from Adobe Research held a session on 'Computational Neuroscience'.
---
January 19
IIITB COMET Foundation Review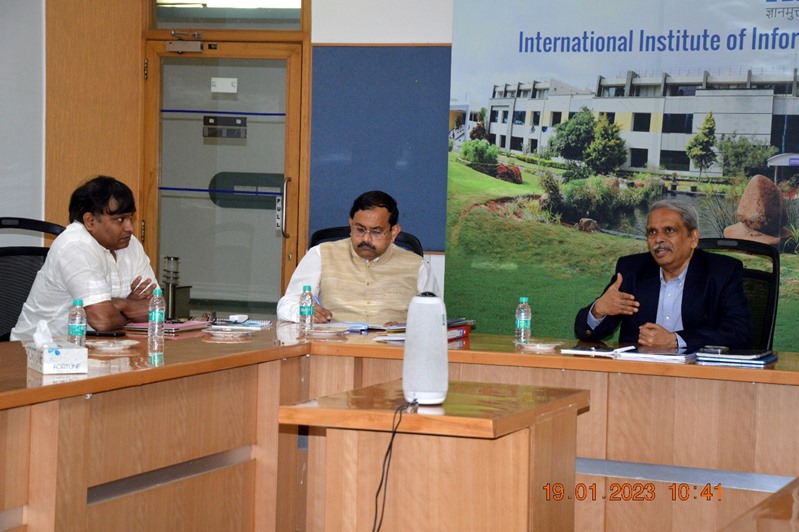 Dr. Kris Gopalakrishnan, Chairman, Mission Governing Body, National Mission on Interdisciplinary Cyber-Physical Systems (NM-ICPS) visited IIITB on 19 January 2023 to review the activities of IIITB COMET Foundation. Prof. Kiran Kuchi from IIT Hyderabad was also present and visited COMET Lab for 5G project demonstration.
---
January 26
Republic Day Celebrations
Republic day is celebrated to remember the historic moment when our nation became an independent republic country. IIIT Bangalore celebrated 74th Republic Day on January 26 on campus where all the faculty, staff members and students gathered. Our Director, Prof. Debabrata Das unfurled the National Flag and addressed the gathering. There was a poem recitation by Literature Club which recalled our glorious past, the beauty of this country and the sacrifices of our nation's heroes.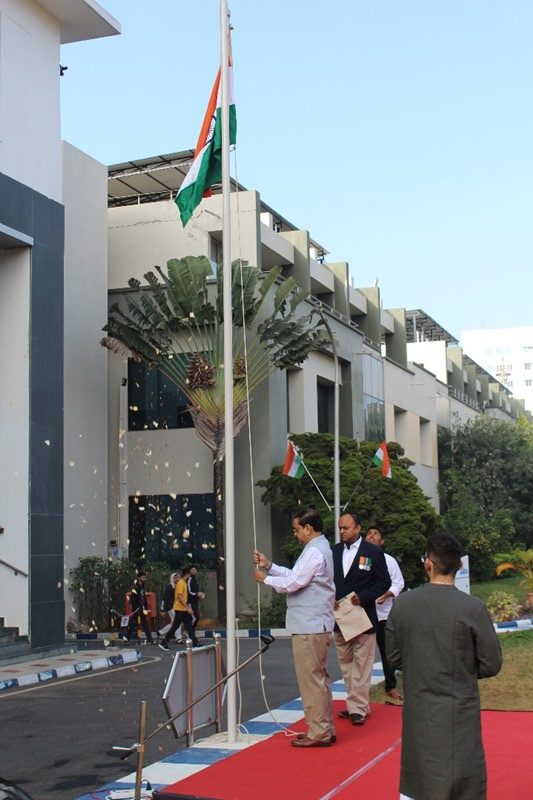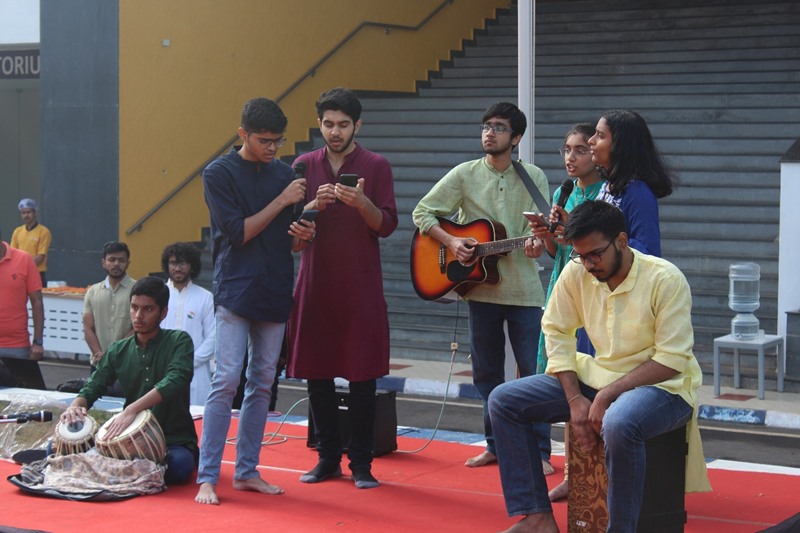 It was also an occasion to acknowledge the six best-performing employees of IIIT Bangalore. Our Registrar, Commodore SR Sridhar announced the names and Prof. Debabrata presented the commendation certificates to the winners. Mr. Jagadish Pandurangal Patil, Chief Administration Officer, Mr. S Piramanayagam, Chief Finance Officer, Cdr J Venkada Prasad (Retd), Executive Officer (R&D), Ms. Nirmala B, Officer Academics (IT), Ms. G Pushpa, Senior Accountant and Mr. Mani Ram, Security Officer were given commendation certificates.