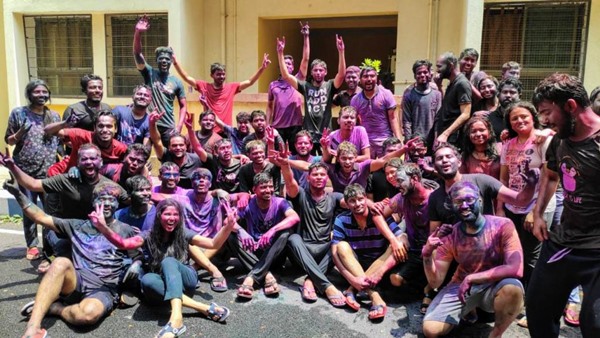 Student's affairs council (SAC) celebrated Holi festival on March 10. Students celebrated the festival with playing with Colors and Holi Dahan. The ritual symbolizes the victory of good over evil.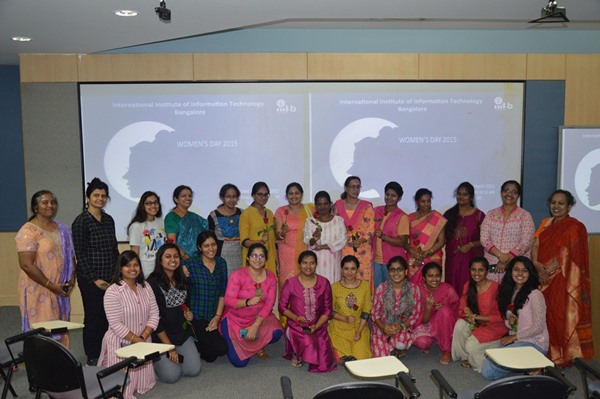 March 8 is celebrated as International Women's Day. This day brings many things for women – a cause for celebration, a reason to pause and re-evaluate a remembrance, an inspiration and a time to honour, loved and admired. To honour womanhood, IIITB has celebrated the International Women's Day on Wednesday, 11th March, 2020 in the campus. This occasion was used to also create awareness of gender equality for a healthy society.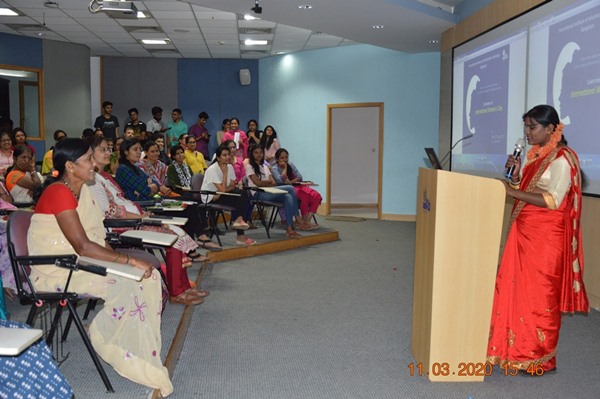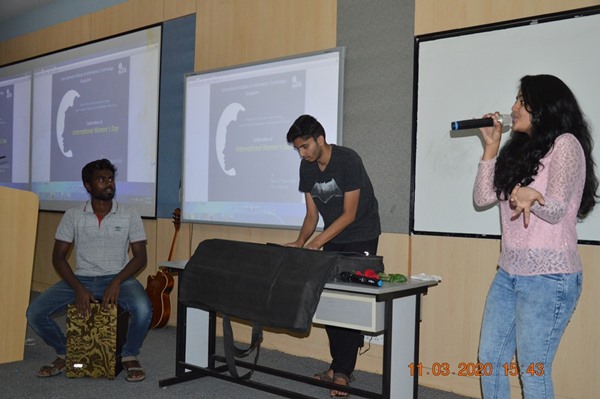 The annual sports fest of IIITB – Spandan, was scheduled on 13-15th March. This year we celebrated Spandan for only one day (i.e 13th March) and the activities for other two days were postponed due to COVID-19. The Sports fest was organized by sports committee under the guidance and supervision of Prof. Srinivasa Raghavan and Dr. Neha Arora.
With over 18 sporting events, there was something for everyone to enjoy. They used Sportelos GameOn Apps for registration, live schedules and scores. In total, there was 800 individual registrations and 540 team registrations.
Also, special events/sports events like Gully Cricket and Badminton are organized for faculty and staff.
On 13th March, Dean of Academics and Registrar inaugurated the event and the first activity was a cricket match with the students. Other games like Soccer boards, PUBG, Caroms, Chess, Tug of war, Tennis and Basket Ball were played on the first day.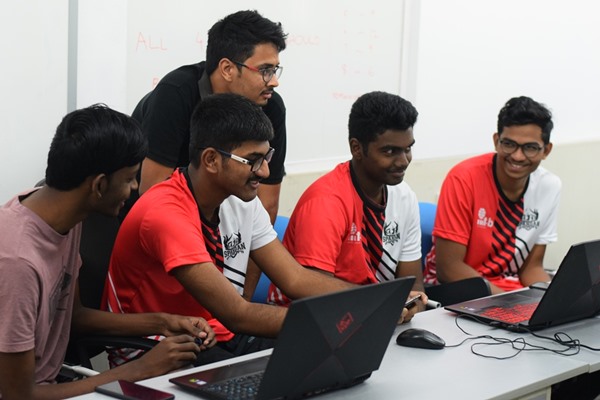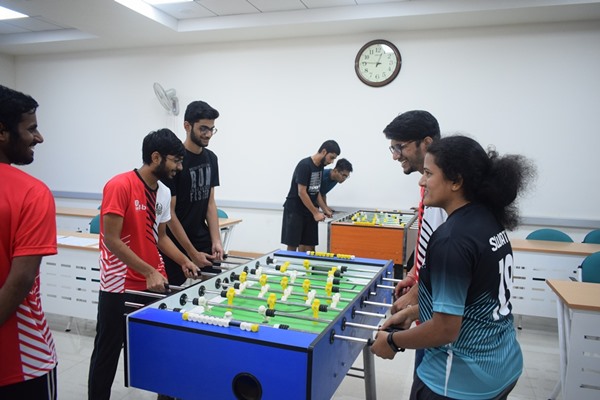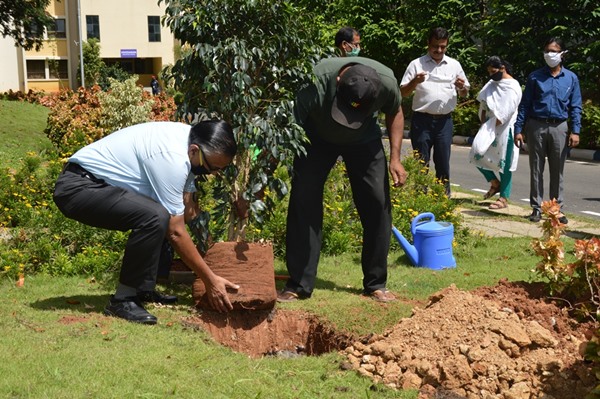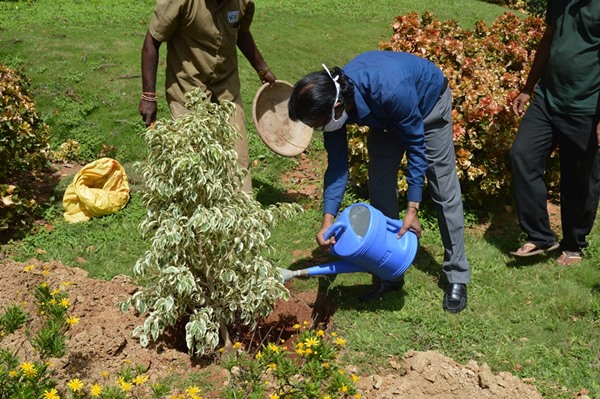 IIITB celebrated World Environment day on June 5.  For over forty years, people the world over have advocated and acted for a healthy environment. At IIITB, Registrar, Dean-Academics, CAO and the staff members planted some trees in the campus, while maintaining social distance and all COVID-19 safety norms.
To keep the students engaged during this lockdown times, Zense Club organized a coding contest for all the students. We witnessed more than 85 participants and students gave a good feedback too.
The top three winners are, Satvik Ramaprasad (IMT2016008) Venkat Raghavan (IMT2016099) Ayush Sawlani (IMT2018014).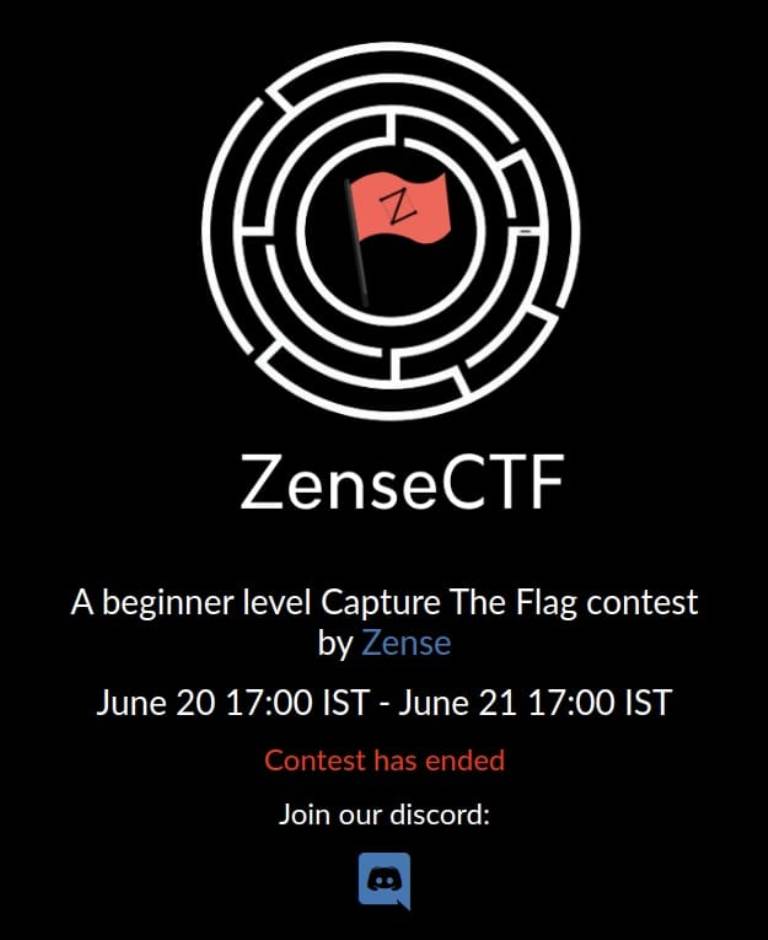 A poetry workshop was conducted by Aksh, The Literature Club of IIITB, which was delivered by Nishant Upadhyay who is a winner of the Great Indian Film and Literature Festival's National poetry competition. He has also won the state level poetry competition "ShankhNaand" in 2017.
It gave space for a lot of interesting conversations like the purpose of poetry, the structure of a poem and many more. 12 participants along with the club members joined the workshop through Zoom Platform on 13th June from 4pm to 7 pm. A poetry competition followed the same.
The Cybersecurity team at IIITB's development club and Zense, conducted a "Capture The Flag" competition from June 20th  to June 21st . The competition was supported by Zense core members.
Teams had to solve hacking challenges from the topics of Binary Exploitation, Reversing, Web Security, Cryptography, Forensics, and other miscellaneous topics to be rewarded with the flags.
Overall 31 teams participated in the contest out of the 37 that registered! The teams who obtained the highest score were Haath_Dholo_Fraands (Saiakash Konidena, Aarushi Goenka, Agam Kashyap, Pankaj Khemani) and cicada3301 (Satvik Ramaprasad, Aditya Hegde ,Venkat Raghavan,Ashish Singh) tied for first place, with C4ptc4_T43_F14g (Divyam Agrawal, Sri Harsha G, Gagan Agarwal) at third place.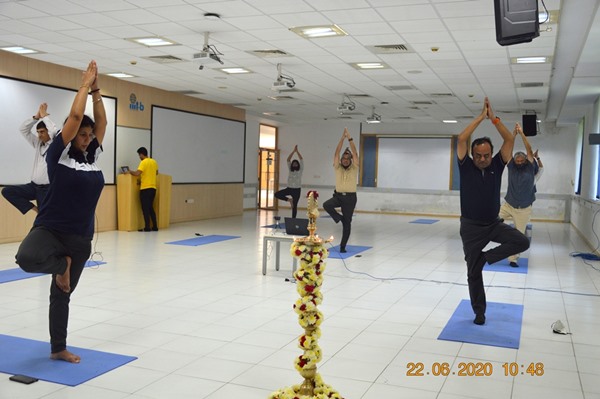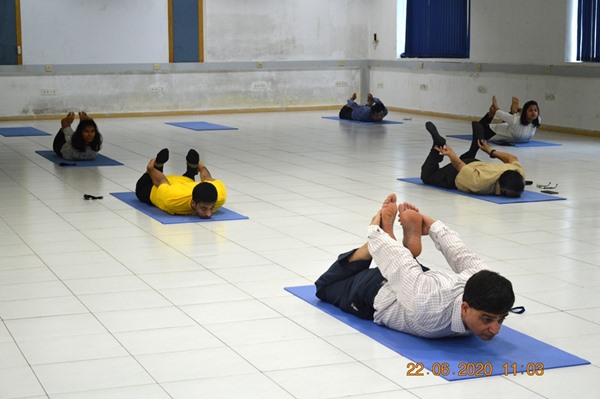 International Yoga Day was celebrated in IIITB on June 22. On account of the COVID-19 pandemic, Dr. Neha and 10 persons participated in the Yoga demonstrations at the  and Other faculty members, staff and students joined virtually through Zoom. Our Director Prof. S Sadagopan inaugurated the event and spoke few benefits of doing yoga. He also mentioned how can you boost your immunity level by staying fit on doing yoga which is very much essential nowadays. As part of the event, Dr. Neha demonstrated some yoga asanas to all.

In an event at Vidhan Soudha on June 26th, attended by various dignitaries and teams over video-conference, the Karnataka Chief Minister Sri B.S.Yeduyurappa launched "e-Manas: Karnataka Mental Healthcare Management System" portal on behalf of the Dept. of Health and Family Welfare, Government of Karnataka.
This online portal is a one-stop solution to facilitate comprehensive mental health services across the state. This is a unique innovative endeavor of the National Health Mission, Government of Karnataka, and is the first such mental health initiative in India.
It has been developed in collaboration with National Institute of Mental Health and Neurosciences (NIMHANS), Bangalore and International Institute of Information Technology Bangalore (IIITB), through its E-Health Research Center (EHRC).
This web solution brings all the stakeholders in mental health in Karnataka together: Karnataka State Mental Health Authority, Karnataka State Mental Health Review Board, all public and private Mental Health Care Establishments, Mental Health Professionals (psychiatrists, psychologists, social workers, mental health nurses), persons with mental illness and their caregivers.
Access to this portal will be made available to all mental health professionals and establishments in Karnataka, in the public and private sector. EHRC has developed this software platform in collaboration with Healthelife Ventures LLP, a healthcare startup incubated at IMACX, IIITB.
The event was attended by Urban Development Minister Sri Birathi Basavaraj, MP's Sri Tejaswi Surya and Sri PC Mohan, Union Minister Sri DV Sadananda Gowda, Medical Education Minister Sri K Sudhakar, NIMHANS Director Dr. BN Gangadhar and IIITB director Prof. S Sadagopan.