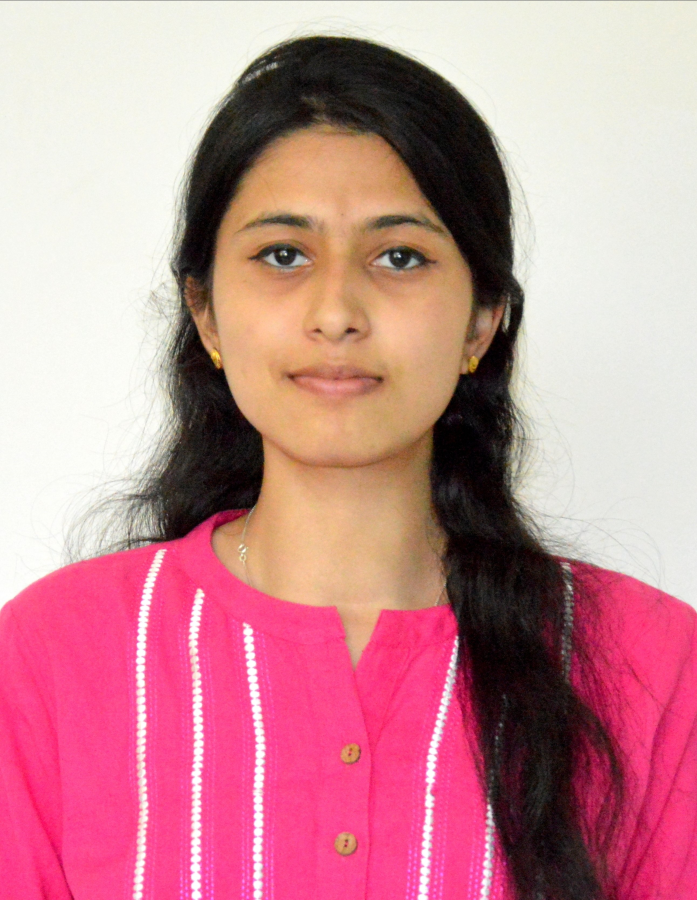 Arpitha Malavalli is an iMTech student, who will be graduating in July 2023 at IIIT Bangalore in computer science and engineering. She has worked on research projects in diverse domains such as formal verification of software, quantum optimization, cognitive modelling, sustainability and network sciences. Arpitha has been selected for the URAM scholarship, is a TIFR Vigyan Vidushi scholar, recipient of the MITACS Globalink Research Internship from the Canadian Government, and is the recipient of the institute scholarship for being on the Dean's Merit List consistently. She is also passionate about basketball and has served on the university's Sports and Induction Committees.
Arpitha Malavalli was delighted to share her memorable journey at IIITB with Naviiina.  According to her, the period from 17 to 22 years old is pivotal in a person's life, and IIITB has played a vital part in ensuring its accomplishment.
She regarded the quality of education at IIITB as remarkable, emphasizing the unique evaluation techniques employed throughout her five years of study. These methods discouraged rote learning and promoted originality. Arpitha also commended the exceptional flexibility offered by the institute, enabling students to personalize their educational experience to a significant extent.
IIITB has gained recognition for its provision of ample research opportunities in areas aligned with students' interests. "IIITB played a pivotal role in shaping my research pursuits. They offered summer internships right from the early stages of college and allowed us the freedom to choose advisors for our reading and project electives. The professors were instrumental in motivating us to explore diverse fields of interest. Moreover, their strong letters of recommendation greatly facilitated external research opportunities," she expresses.
Arpitha discusses her academic journey leading up to her placement, stating that the IMtech program offers excellent foundational courses during the first and second years. These courses are known for their rigorous nature and effective teaching methods. By mastering the concepts taught in the Data Structures and Algorithms, as well as Design and Analysis of Algorithms courses, Arpitha successfully cracked most of her technical interviews. Despite completing five years of coursework, students are often required to acquire new skills, tools, and programming languages upon joining a specific company. Fortunately, IIITB adequately prepares its students to quickly adapt and learn these new elements, enabling them to make significant contributions in any professional setting. Those aspiring for a research career will find the coursework particularly valuable, as IIITB offers a wide range of specialized electives and boasts professors who focus on highly relevant research topics. By choosing these electives and engaging in research experiences and project experiences, students can build an impressive research resume solely through these opportunities.
Arpitha appreciates the support that IIITB provides to students in terms of their overall well-being. She adds that the institution tries to address the mental health and well-being of students by providing an on-campus counselor, a subscription to online counseling, and assigning student mentors. Physical education is a part of the curriculum for first year students and the well-equipped gym with experienced instructors is a testimony that physical well-being is well taken care of at IIITB. Some professors take time out to build a personal connection and check on the well-being of students. All this being said, the mental health of students is an important element. In the same regard, the institute is always open to student-based campaigns/events that promote mental health.
On being asked if she would recommend IIITB to the students out there, she says, "I would and do recommend IIITB to students. I think my experience has been more than anything I could have asked for. Being in Bangalore, the exposure to technology is the best it can get. Clubs, sports and fests have improved remarkably over the last years and are now at a level that promises a rich, all-around college experience for all students."