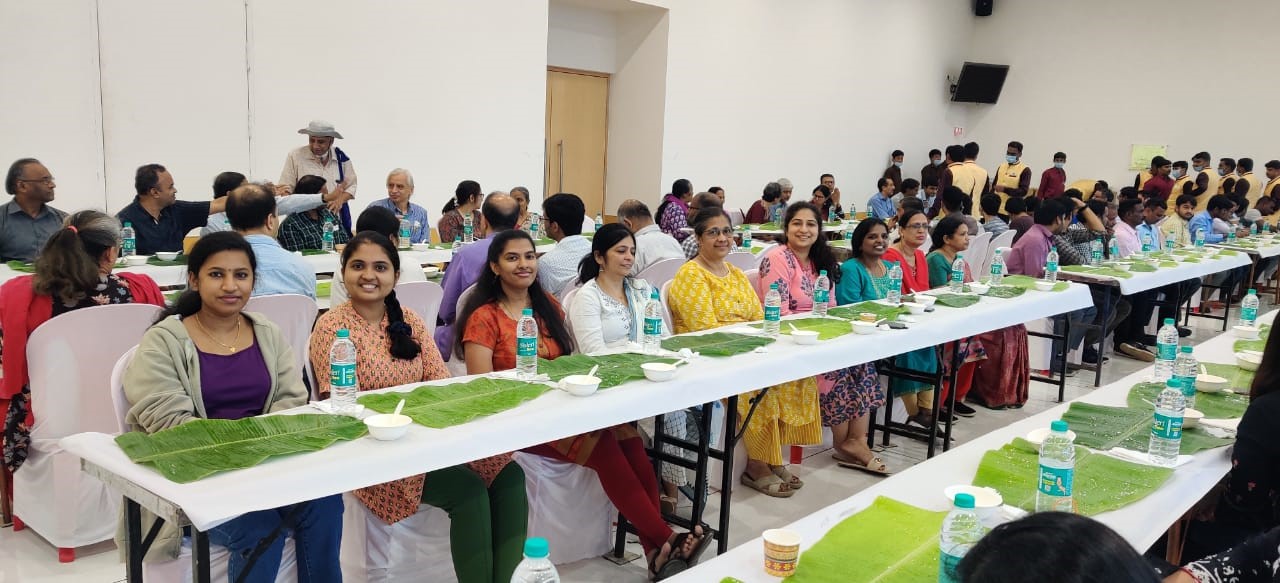 He was not only a go-to person for his colleagues and students for the last twenty years in IIIT Bangalore, but he was also a guide and a mentor in academic development. He is none other than Prof. K V Dinesha, who was known for his calm demeanor. On July 29, IIIT Bangalore held a small gathering to bid a fond farewell to him in R103, where his students and colleagues, including our Director, Prof. Debabrata Das gathered to express gratitude and wish him the best in his retirement life. He was accompanied by his wife, Prof. Radha to the farewell function.
Prof. Das, Prof. Chandrashekar Ramanathan, Dean (Academics), Prof. Jyotsna Bapat, Dean (Faculty), and Commodore SR Sridhar, Registrar, shared their parting words and fondly recalled their working experience with him. They thanked him for all his efforts and hard work and expressed gratitude to him for all his uncommon contributions to realizing the academics and development of the institute. Ms. Kalpana Subramappa, Programme Manager, MINRO, who was his student recalled his guidance that helped her to excel in her studies then.  
The farewell function was followed by a Special Plantain Leaf Lunch in Amanthran was arranged for all faculty members, staff, and students.