Spreading positivity while serving coffee
A good work culture is one where employees feel their best and eventually give their best. Here is one such person who spreads cheer and positivity at work.
Meet Ms. Saroja, a housekeeping staff at IIIT Bangalore, who takes immense pride in her work and loves to talk about it. She believes that IIIT Bangalore is a friendly place to work in, where everyone is treated with equal respect and dignity.
Ask her what likes to do the most, and her ready answer "To be in the campus!". She goes on to add, "I want to spend my entire work life at IIIT Bangalore. Since the last nine years that I have been working here, every minute has been a happy moment. Everyone, including Director sir, faculty members and students are very friendly and affectionate," she adds.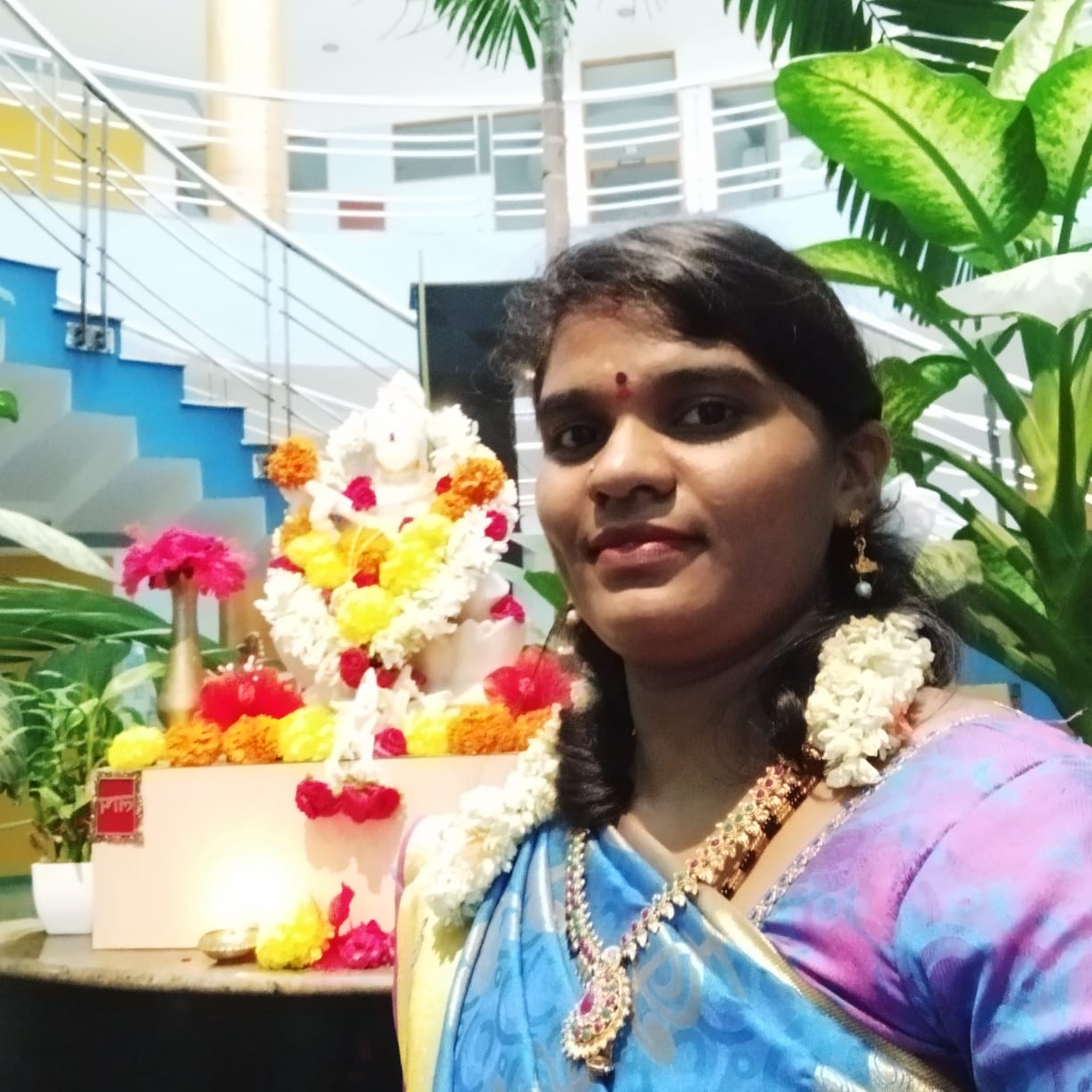 Always full of life, Ms. Saroja never misses to greet anyone who crosses her way. Her friendly and cheerful nature has made her popular among students, who fondly call her, 'Sarojakka'.
Earlier, Ms. Saroja used to regret missing on her college life as she discontinued studies after 9th standard. She says "After I started working in IIIT Bangalore, over the last nine years, I have always felt that I am a college student. My work allows me to interact with every person who needs a hot beverage. I get to spend my time working, learning languages and participating in competitions." She is in full admiration about the encouragement she obtains from the management and students to participate in events and competitions.
Moments to remember
Her most memorable moment at IIIT Bangalore was when she was called on to the stage on Foundation Day, four years ago to receive a prize she won in a competition. "It was such an enthralling moment when everyone in the audience cheered me," recalls Ms. Saroja. On important occasions, she brings her children -Amrutha and Kaviraj to the campus so that they are inspired to pursue their education.
Campus is as important as her family
For Ms. Saroja, IIIT Bangalore is an extension of her family, as she shares an affectionate rapport with students. She was very close to Alumnae, Lakshya, Haripriya and Supriya. A group photo with these students hangs in her house.
She has her low moments too, when students bid goodbye to her after completing their education.  With students no longer in the campus, she misses their lively chatter and buzz. She is praying that the pandemic will end soon, and normalcy returning to the campus.