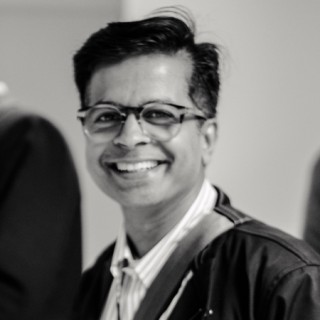 Achievements of alumni are a pride to the institute, their sucessful journey in the professional world can motivate our current students. One of our Board Members, also the Alumnus of the institute, Mr. Uday Hegde, recently made headlines for an important milestone of his company, USEReady, a data and analytics firm that provides the strategies, tools, capability and capacity that businesses need to turn their data into a competitive advantage.
USEReady Received Growth Capital from Boston Based Abry Partners, a well-known private equity investment firms in North America. With this capital round, USEReady will be able to accelerate our plans of Practice Growth, Geography Expansion and Global delivery. In interaction with the Outreach team, Mr. Uday Hegde attributed IIIT Bangalore for the foundation to his success. He said, IIITB has a strong entrepreneurial spirit and diversified culture of talented minds. Both are needed for success in the world of startups. Mr. Uday advised students who aim to venture into start-ups, "If you plan to venture into the world of start-ups make sure to seek good mentors from the get go. This will help you avoid catastrophic mistakes and protect your sweat equity. Know that the time it takes to build anything significant is at least 10 years. Plan for the long haul."
Furthermore, mentioning his future plans for USEReady, he said that this investment round is aimed at weathering any short term economy shake up. His plan is to reach 1000 employees in India during 2023 and globally 1500 and add at least 3 more locations outside India.
https://finance.yahoo.com/news/useready-receives-growth-capital-boston-132600886.html?.tsrc=fin-srch&guccounter=1