Student Affairs Council
The Student Affairs Council (SAC) is the apex students body at IIIT Bangalore. It oversees the functioning of various student committees and acts as a liaison between the student body and the administrative authorities of the institute.
The body is led by four under-graduate (iMTech) and four post-graduate (MTech) students.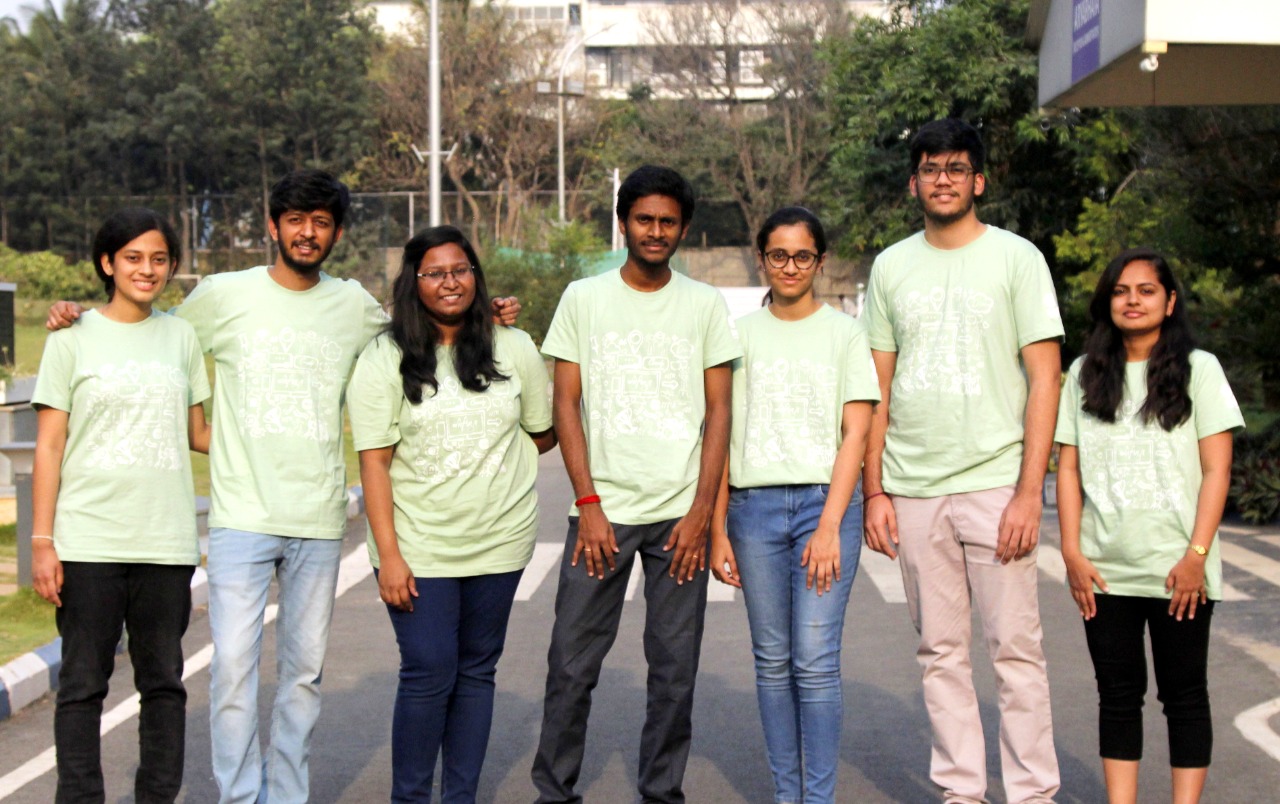 SAC 2020
Bridge between students and the administration
The Council is responsible for discussing with the Director, Dean (Academics), Registrar and Coordinator Student Affairs on issues affecting the student body in general. The primary function of the SAC is to facilitate the smooth functioning of all student activities at IIIT Bangalore.
Organizing events for festivals
Every year, SAC conducts events on campus for various festivals like Onam, Diwali and Sankranti.
For Diwali 2020, SAC conducted "ELEMENTS" a group of many events to celebrate Diwali in the same spirit as when it's celebrated on campus. A plethora of events was organized, in collaboration with various clubs.
Makar Sankranti 2021, was celebrated on campus with a lot of grandeur. SAC organized a kite flying event and bonfire night for students.
Conducting the annual cultural fest
Infin8, the flagship annual cultural fest is conducted and organized by SAC. It is an inter-college fest which sees participants from several colleges across the country.
This year, in spite of the pandemic situation the country was in, we organized the fest with the same enthusiasm, having a weekend of celebration from 26th March to 28th March. Several events were conducted on campus, like Karaoke night, Flash Mob and Treasure Hunt.
– Manasa Kashyap (iMTech SAC)
Open to everyone contests included several categories, ranging from Music to Dance and Art to Drama. The finale night of Infin8 '21 had some of the most talented Artists like Nishant Tanwar and Vivek Singh perform for the crowd.
Apart from these things, the other responsibilities of SAC include scheduling the cultural calendar, allocating and budgeting funds for all student run committees, induction for the incoming batch, conducting and moderating elections to all positions of responsibility throughout the year and resolution of conflicts of interest. All partnerships with the student body are routed through      SAC.
– Swapnil Agarwal (MTech SAC)