July 1
Farewell to Graduating PhD Students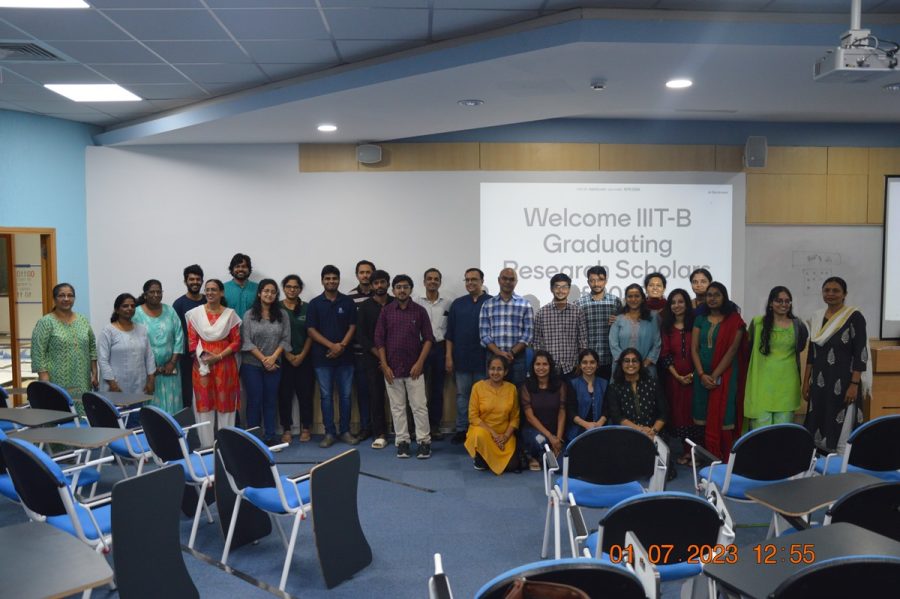 Recognizing the accomplishments of graduating PhD students through a farewell holds a great importance. This gesture honors their years of dedication and hard work. It fosters a sense of closure and celebrates their academic journey. Prof. Meenakshi D'Souza organised a farewell function to 27 graduating Ph. D students. Our Director, Prof. Debabrata Das, Registrar, Commodore, SR Sridhar (Retd.) wished them for a successful journey ahead.
---
July 4
IIIT-B Signed MoU with Continental Automotive Components India and Continental Autonomous Mobility India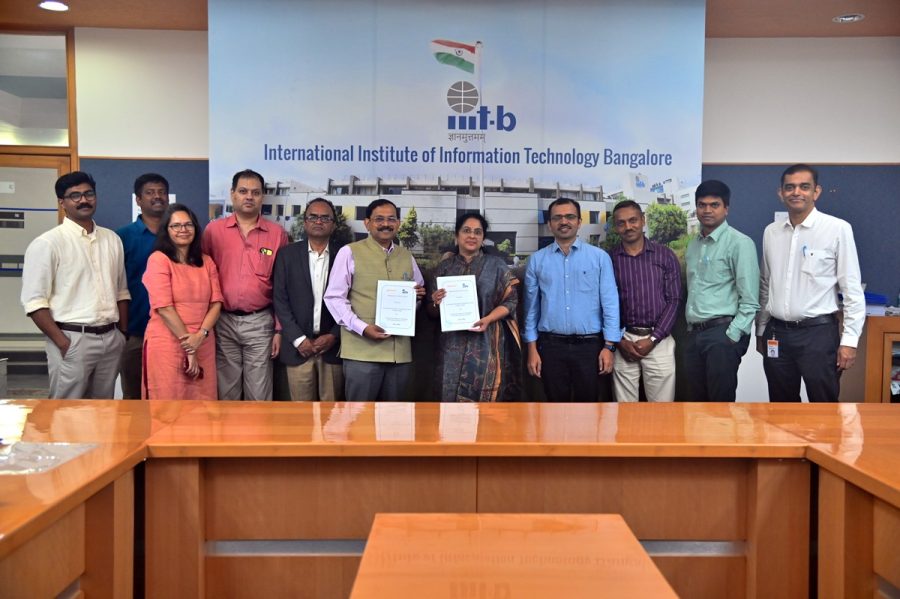 IIIT-B and Continental Automotive Components (India) Pvt Ltd entered into a Memorandum of Understanding (MoU) and a Non-Disclosure Agreement (NDA) to foster collaboration in the field of research and development. Additionally, IIIT-B and Continental Autonomous Mobility India Pvt Ltd have also signed an MoU and NDA to explore joint opportunities in autonomous mobility solutions.
---
July 5-6
IIIT-B Hosted Frontier's Symposium
The Frontiers Symposium brought together global experts to explore the transformative potential of Digital Public Infrastructure (DPI) in promoting social equity, economic growth, and sustainability, while ensuring accessibility and inclusivity for all citizens.
The workshop served as a crucial platform for participants to engage in insightful discussions, exchange ideas, and collaborate on cross-cutting issues within three key themes: Designing DPI for Sustainability, Social Impacts of DPI and Security, Privacy, and Availability of DPI.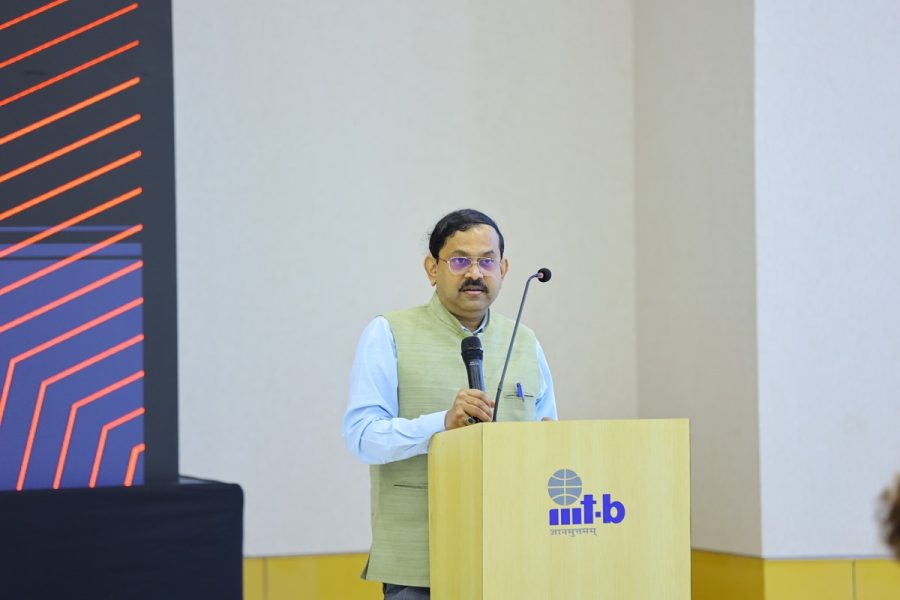 Our Director, Prof. Debabrata Das stated that the institute's Digital Public Good initiatives like MOSIP, CTRI-DG, and CDPI make it an ideal host for the Frontiers Symposium. These efforts are vital for inclusive digitization and effective policy implementation in India.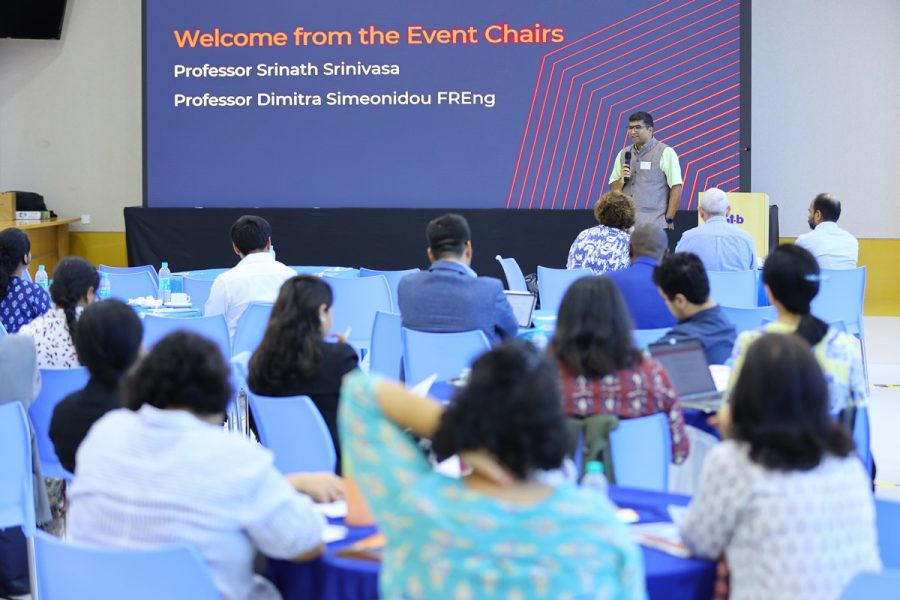 Our Dean (R&D), Prof. Srinath Srinivasa, who chaired the workshop, emphasized the global revolution brought by Digital Public Infrastructures (DPIs), with India in a prominent role. DPIs are reshaping authentication, e-commerce, and payments, altering societal structures. Due to their profound future impact, a holistic approach to DPI design and management is crucial. The Frontiers workshop on DPIs unites global participants to envision our evolving digital future.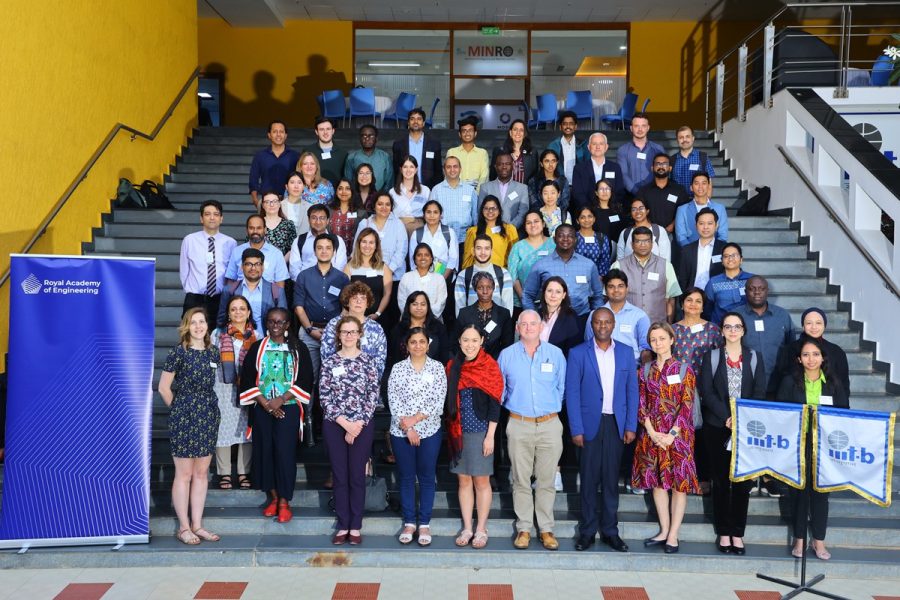 The three-day Symposium united academics, industry experts, NGOs, and policymakers to address global challenges. By pooling diverse expertise, we seek collaborative solutions. Grants up to 20,000 Euros will be awarded for promising project collaborations, fostering innovation and progress in digital infrastructure.
---
July 6-28
Spanish Students Visited IIIT-B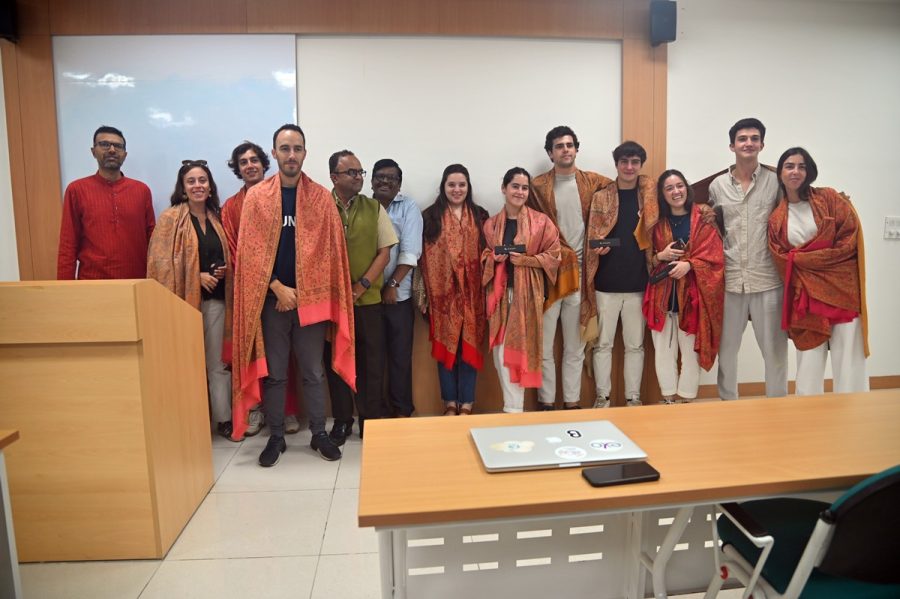 IIIT-B conducted workshops for a group of seven Spanish students and faculty visiting from July 6-8. The sessions covered technology-driven topics such as 'Enhancing International Volunteer Marketing through Technology (with a focus on Social Media)' and 'Transforming International Volunteer Experience with Technology.'
Our Dean (Academics), Prof. Chandrashekar Ramanathan, Prof. Amit Prakash, Prof. Venkatesh and Mr. Manoj HP conducted workshops for the students.
---
July 7
Silver Jubilee Lecture Series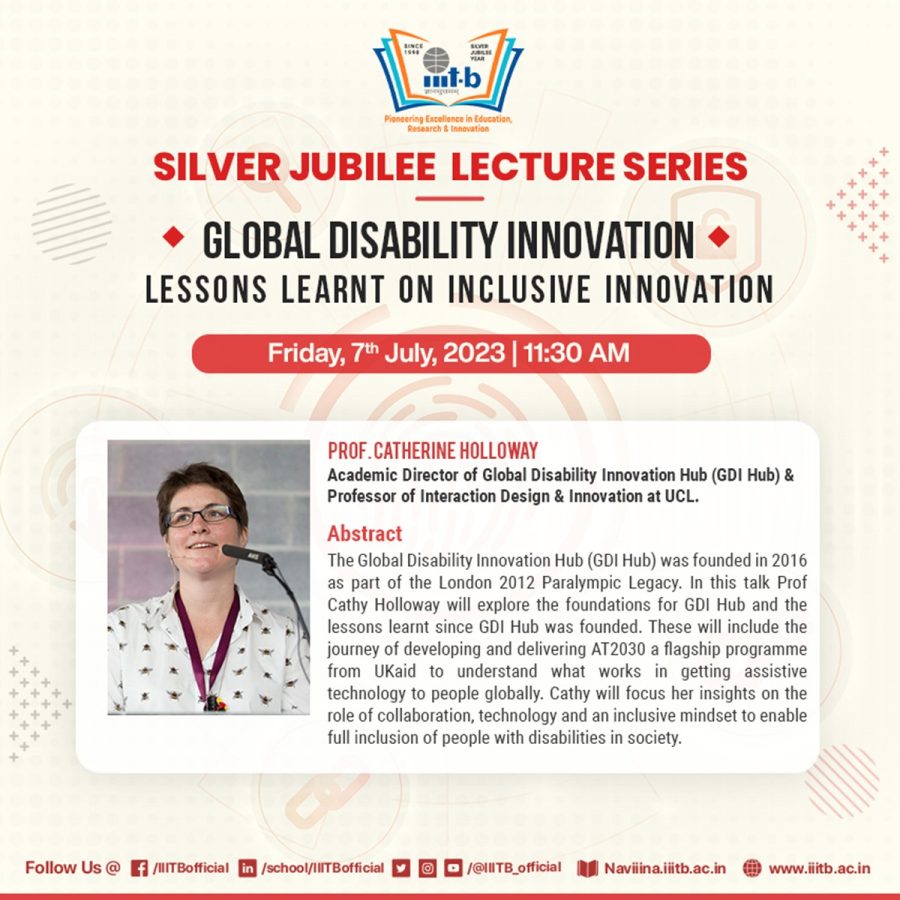 As a part of Silver Jubilee Lecture Series, IIIT-B invited Prof. Catherine Holloway Academic Director of Global Disability Innovation Hub (GDI Hub) & Professor of Interaction Design & Innovation at UCL. She spoke on 'Global Disability Innovation – Lessons Learnt on Inclusive Innovation.' In her talk, Prof Cathy Holloway explored the foundations for GDI Hub and the lessons learnt since GDI Hub was founded. She highlighted the journey of developing and delivering AT2030 a flagship programme from UK aid to understand what works in getting assistive technology to people globally. She shed insights on the role of collaboration, technology and an inclusive mindset to enable full inclusion of people with disabilities in society.
---
July 17
92nd Senate Meeting was held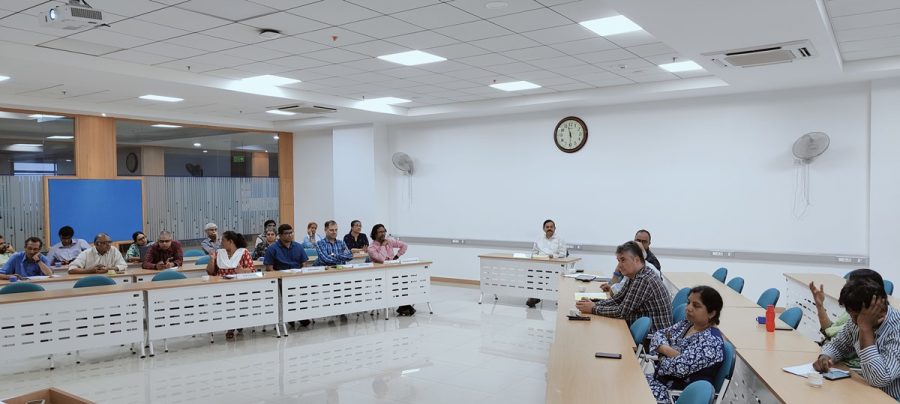 ---
July 18 & 25
YourDost Session for students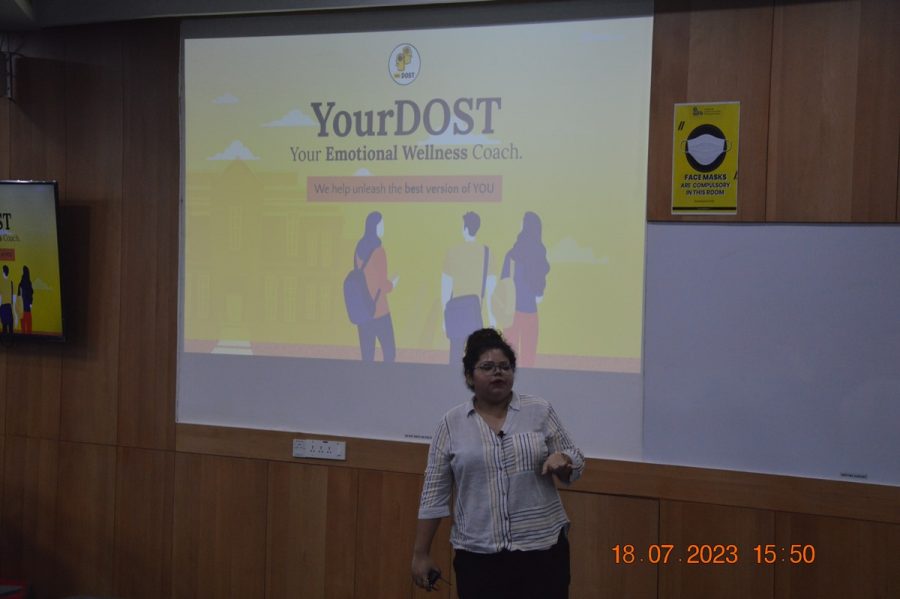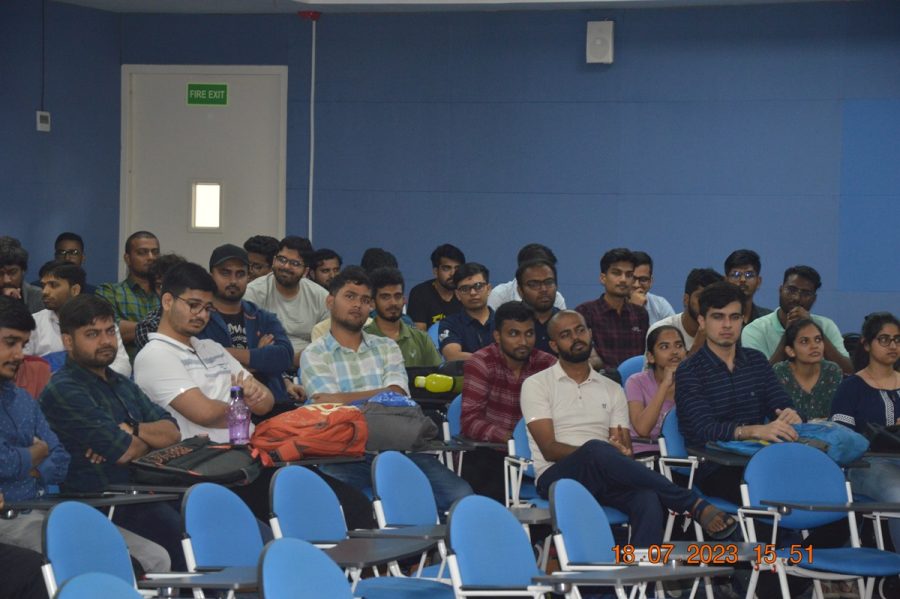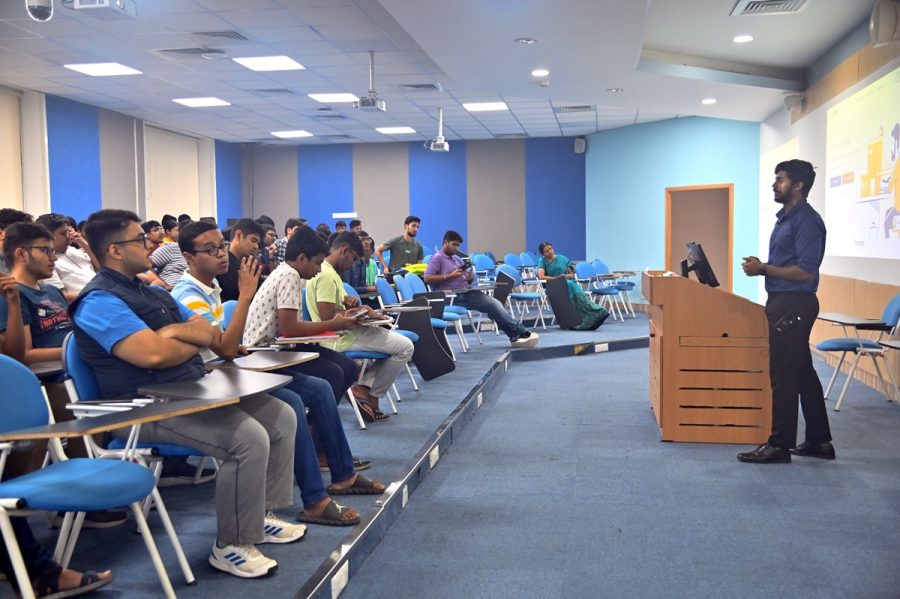 The emotional well-being of students significantly influences their academic journey. IIIT-B organized sessions specifically for the students. These sessions were conducted by YourDost team.
---
July 20
iMTech Admission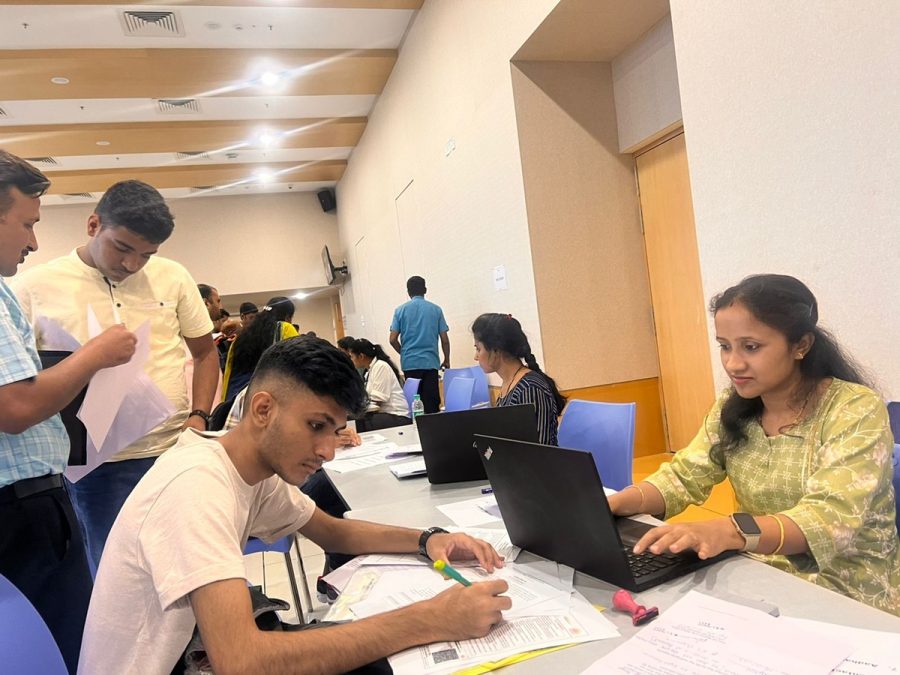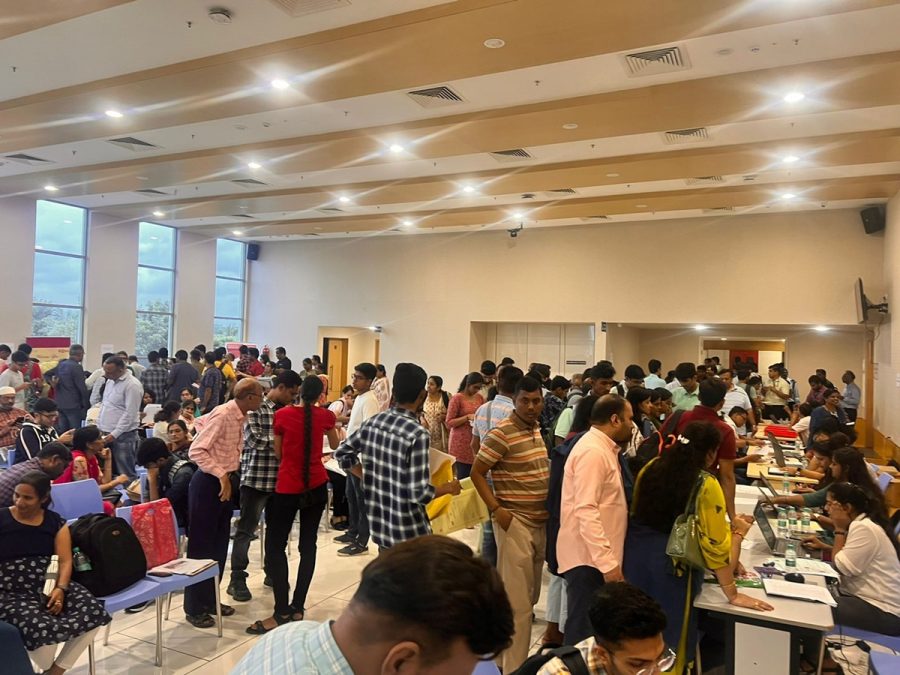 ---
July 21
MoU Signed between NRSC of ISRO and IIIT-Bangalore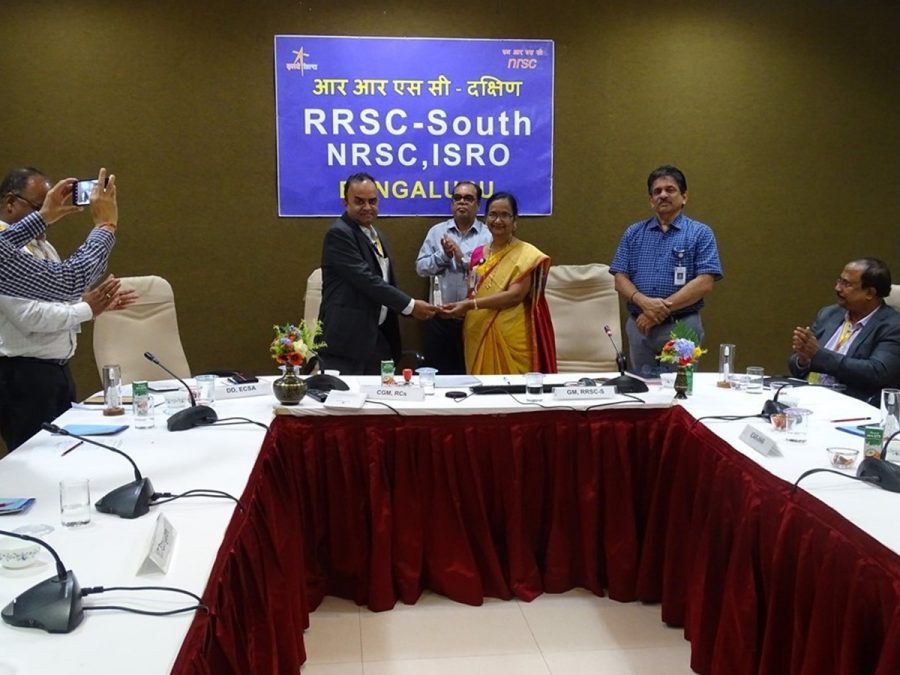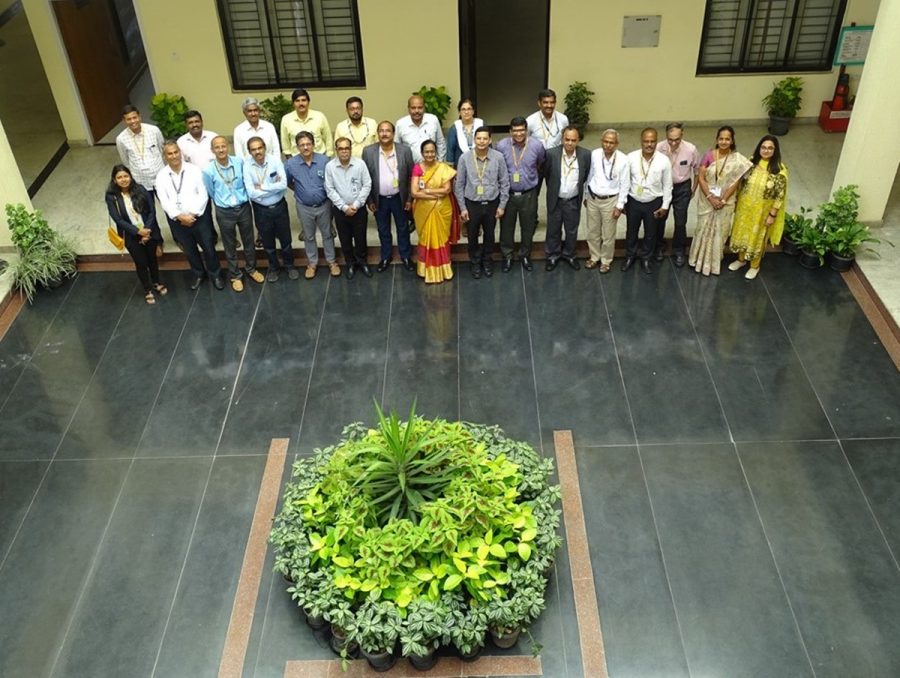 A Memorandum of Understanding (MoU) was signed between IIIT-Bangalore and National Remote Sensing Centre (NRSC), Indian Space Research Organisation (ISRO), Department of Space, Government of India for a joint collaborative research on "Monitoring Growth and Yield of Tomato Crop using Multi-Source Data by Machine Learning Techniques" on 21 July, 2023 at RRSC South, NRSC, Bangalore. The research will focus on developing Deep Learning model for agriculture crop yield estimation. Commodore (Retd.) S R Sridhar, Registrar, IIIT-Bangalore and Dr. S. K. Srivastav, Chief General Manager, NRSC, ISRO, Dept. of Space, Govt. of India signed the MoU in the presence of Prof. Srinath Srinivasa, Dean (R&D), IIIT-B, Prof. Uttam Kumar, Dr. Ramachandra Hebbar, GM, RRSC South, NRSC, ISRO and Other Senior Scientists from NRSC, ISRO.
---
July 24
First Aid Training to first year students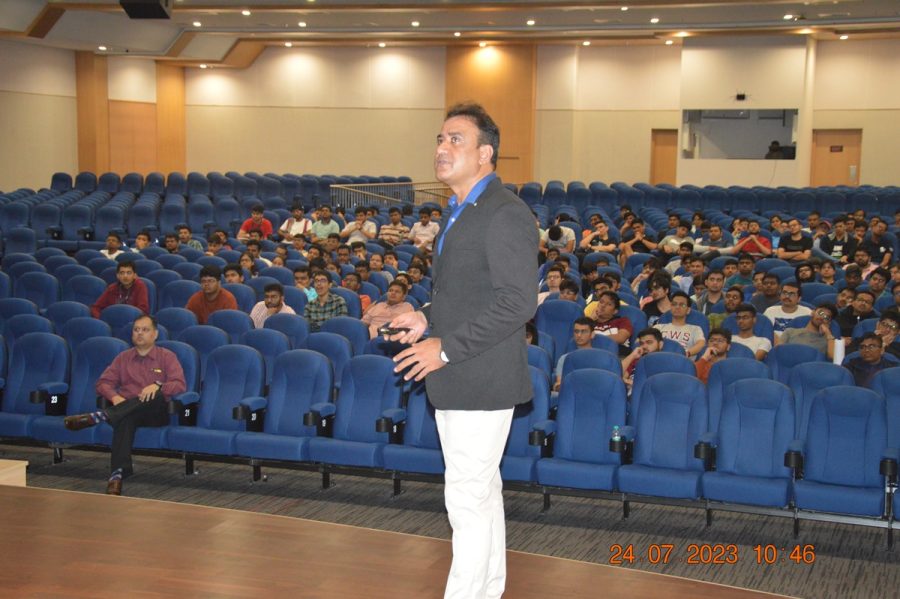 ---
July 26
Kargil Vijay Diwas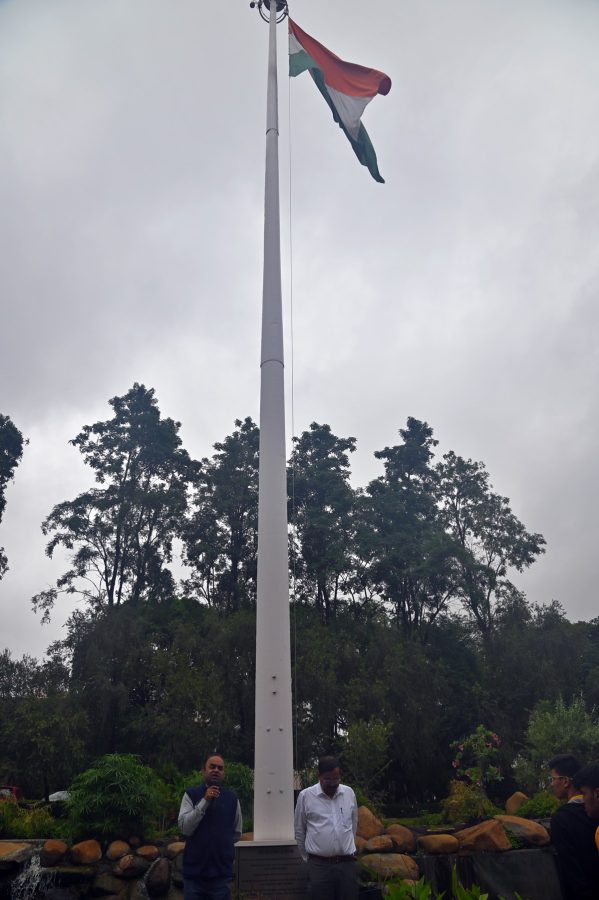 IIIT-Bangalore observed Kargil Vijay Diwas by paying tribute to the courage and bravery demonstrated by the Indian soldiers who selflessly laid down their lives for the nation during the Kargil War in 1999. This occasion carries a distinct importance as it commemorates the success of Operation Vijay, a pivotal military achievement that secured victory over Pakistan in the Kargil War.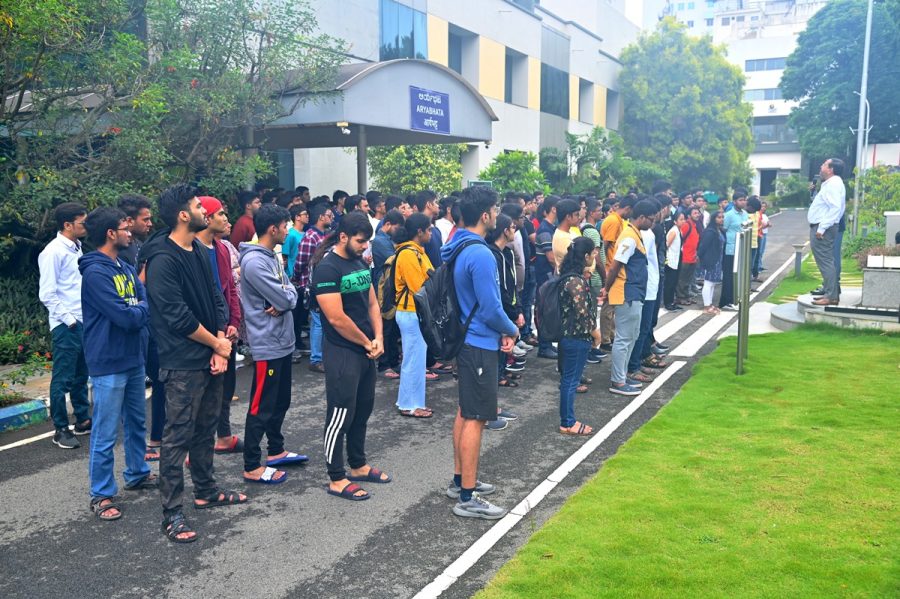 Our Director, Prof. Debabrata Das highlighted the significance of observing Kargil Diwas to the gathering of students, faculty and staff members, while, our Registrar, Commodore SR Sridhar (Retd.), provided a concise account of the Kargil War's fierce confrontation between India and Pakistan along the Line of Control (LoC) in the Kargil district of Jammu and Kashmir. It was in this region that the Indian Army valiantly recaptured the renowned 'Tiger Hill' and other strategically important posts under the operation 'Vijay,' effectively evicting the Pakistani troops. This victory symbolizes the indomitable spirit and dedication of our armed forces in safeguarding our nation's integrity.
---
July 27
MoU Signed between IIIT-B and Universidad Nacional De Rafael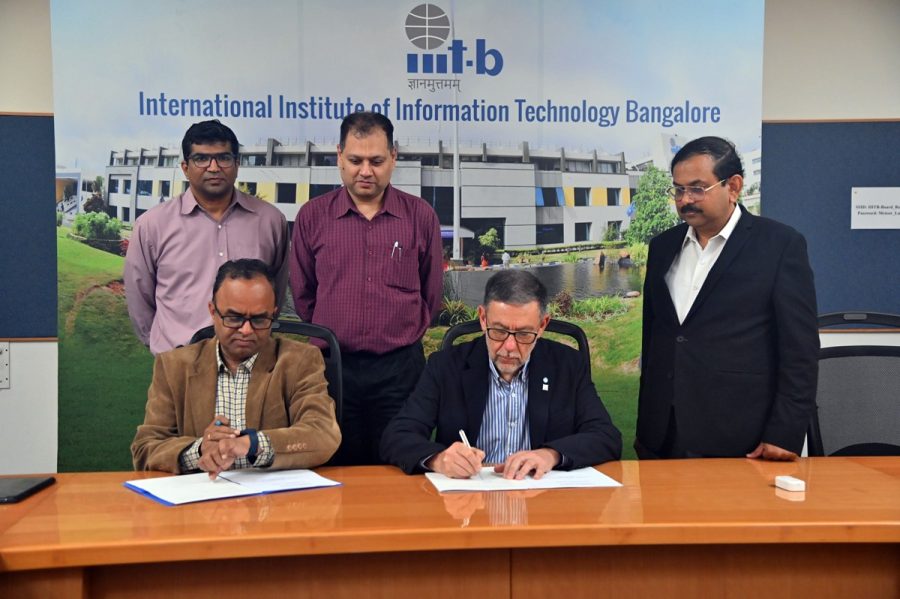 IIIT- Bangalore signed an MoU with Universidad Nacional De Rafaela to explore the adoption of MOSIP at the University. MOSIP will be used to test a University-wide ID system, which can be relied upon for day-to-day administration of the campus.
---
July 31
Farewell to Mr. Ramesh Sundararaman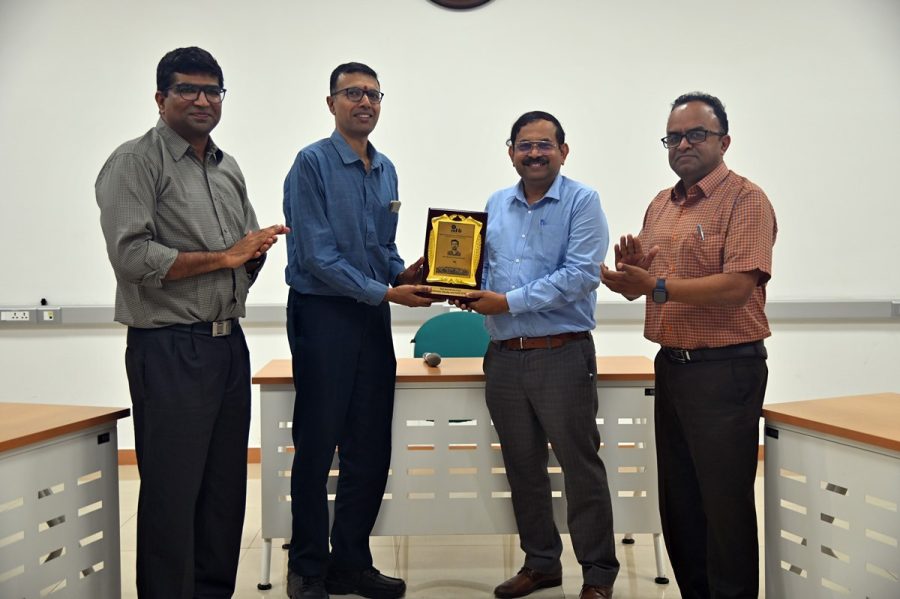 IIIT-Bangalore bid adieu to Mr. Ramesh Sundararaman, who was part of the Office of Research-Engagement & Outreach (OREO). He devoted a significant span of nine years to IIIT-B, initially enriching the teaching realm and later playing a pivotal role in vital outreach endeavors.