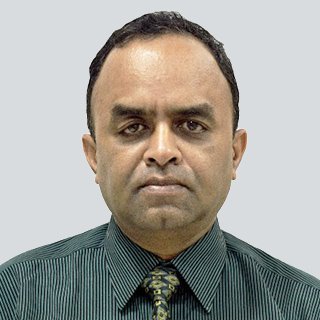 Cmde S R Sridhar (Retd)
Registrar, IIIT Bangalore
At the outset, let me wish you all a very happy International Women's Day.
This occasion can be truly meaningful if we celebrate women for what they represent in family, workplace and society.
It is important to remember that in the social canvas of early Indian civilization, women were honored and empowered to participate in war, public activities, education and decision making and in the selection of male partners. Unfortunately, modern civilizations and the nation have regressed in the last few years, when it comes to treating women better.
Society is ridden with male chauvinism and it doesn't like women to be authoritative or in positions of power. We have to change this, fast. The social barriers that places innumerable hurdles for women to pursue education or choose a career of their choice have to be shunned.
The entire world is an open ground of possibilities for both men and women. The awareness and acceptance about a woman's capabilities should be inculcated right from a very young age. It is the responsibility of society to create a women-friendly environment for them to thrive and succeed. The first building block of this shift is to be laid at the family level; next is education system that plays a vital role in grooming an individual.
We at IIITB take this responsibility very seriously.  Our culture and environment embraces diversity and inclusivity in all aspects – religion, generation, culture and gender. IIITB is known for its women-friendly work environment. We constantly upgrade and implement best policies and systems to empower women workforce and girl students.
It is very important for students to learn what a girl student brings to the table in terms of learning and execution. It could be a simple coding or programming, a girl brings her natural attributes of compassion, creativity and attitude; and a man should accept that perspective. We ensure that we never have any reservations for women because we believe that she must be recognized for her sheer capability, potential and skill sets.