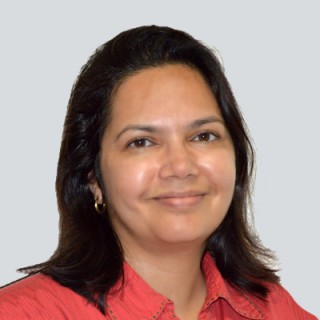 Prof. Jyotsna Bapat
Professor & Dean (Faculty), IIIT Bangalore
The first step towards achieving gender equality is ensuring that girls are given the same access to education; so, encouraging young girls to pursue higher education as much as a family may encourage their sons. It is a well-known fact that the percentage of women in upper-level positions (both in universities and corporate settings) dwindles as they rise up the ranks: for instance, there may be an equal number of male and female analysts, but only one female director among a group of men. This is often because women are discouraged from working long hours so that they can prioritize their families/children. They may not be able to work long hours if they have a newborn or toddler to take care of.
I believe, the root of this problem lies in the division of household work and chores among family members, for instance, cooking, cleaning, spending time with the children, shopping for groceries, etc. This imposes incredible pressure on women to be a 'supermom' who works and takes care of the house at the same time.
Once women can be assured that they're supported in their endeavors, they may be more likely to pursue their careers with more tenacity—they'd try to achieve above and beyond, and not settle for a job that would just help them pay the bills.
Companies should also consider implementing paternity leave, alongside any existing maternity leave policies, so that men can also have an active role in their child's initial upbringing. Moreover, this would prevent women from feeling excessive pressure, when dividing their time between work and their newborn.
Of course, such mindsets start at a young age. Girls and boys should be taught from a young age that girls are equal to their male peers, and that they deserve the same opportunities—whether it's in school, college, or the workforce. In schools, sexism (either from students or teachers) shouldn't be swept under the rug but should instead be called out and addressed. Many ideas continue to persist because people refuse to have a conversation about them: but by addressing the issue head on, we can be more proactive in combatting gender inequality. Being conscious of our rhetoric and avoiding using phrases that paint women in a weaker or inferior light, would also be instrumental in promoting gender equality from an early age.